The widget ID is a unique text that identifies your widget.

To get the widget ID simply use one of these two methods:
Method 1: From the Widget's Editor:
Once you've saved your widget, at the top right corner, to the left of the "preview" button, you will see the "Add to Website" button, represented by the "</>" symbol. Click on it.

Then, in the opened window, you should see the widget code, and below it our widget ID section. Simply click on the copy icon next to the ID.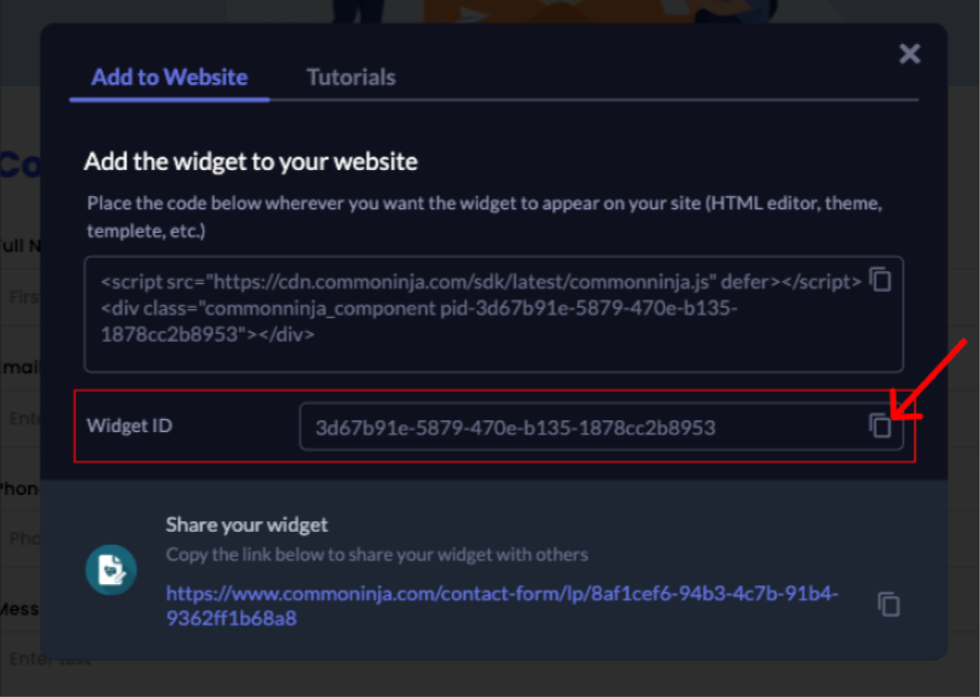 Method 2: From the Dashboard
From your user dashboard, find the widget you want to add to your website from within the "Widgets" tab.
Under the "Actions" heading (on the right side), you will see a "Add to Site" button.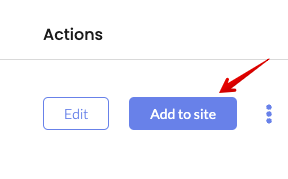 Clicking on this button opens a popup where you can copy the widget ID, simply click on the "copy" icon.