So far, we have seen how to add and manage games by changing players. In this tutorial, we will walk you through the steps to add date/time, and location to each game. We call it meta-data, which is super important for any event organizer or gaming league to know about their match schedules. This information is also vital for your viewers to know information about every game.
To add date/time and location, click Games in Dashboard, expand any game (Game 1, Game 2, etc.) and you will see the following options.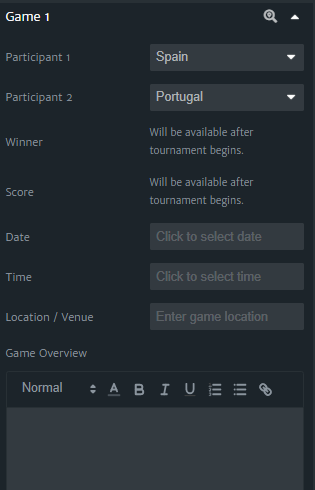 Select the Date, Time and enter the Location for the game. Under Game Overview

you have different options to change the text format, such as Size, Color, Bold, Italics, Underline, Bullet Points, etc.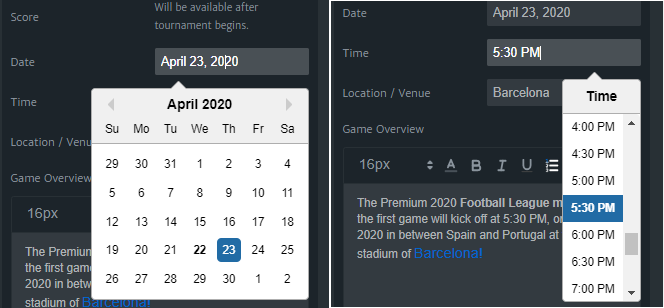 This is how the final result looks like: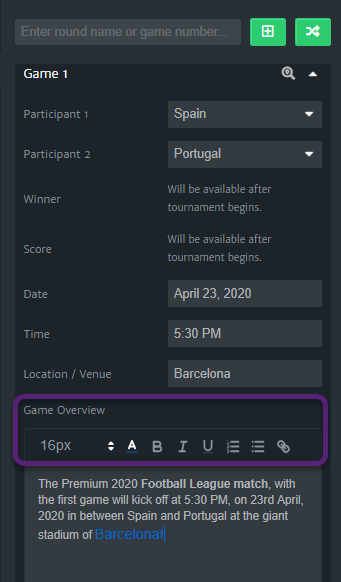 Hope you enjoyed reading it :)