We will refer to Participants as Players or Teams in this walkthrough guide for a better understanding of our users.
Participants are the players of every tournament in the Brackets. In this tutorial, we will walk you through the process of adding or changing thumbnails for players.
PS: Uploading thumbnail is a feature only available to premium users. If you are on the basic version, you will not be able to access it. However, you can still provide a URL to the image uploaded and it will be replaced as the thumbnail.
To add or change thumbnails for your teams, click Participants

in the upper left corner of the Dashboard, and then on the small drop-down arrow shown next to the participant. Please note that by default, all participants are named as Participant 1, Participant 2, etc.: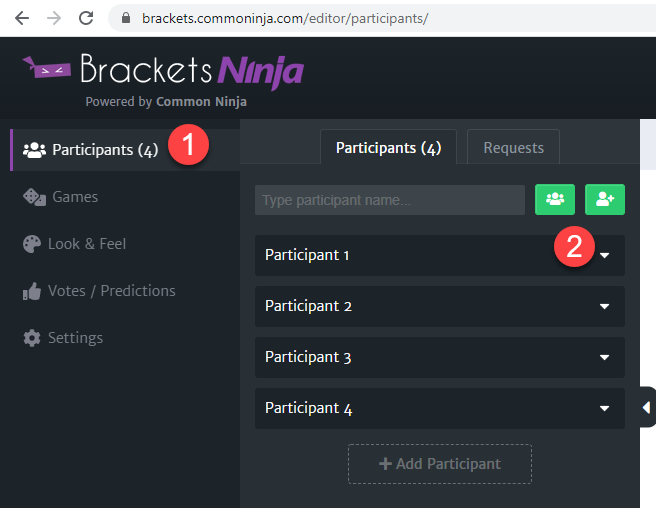 By default, you will see the drop-down menu as follow: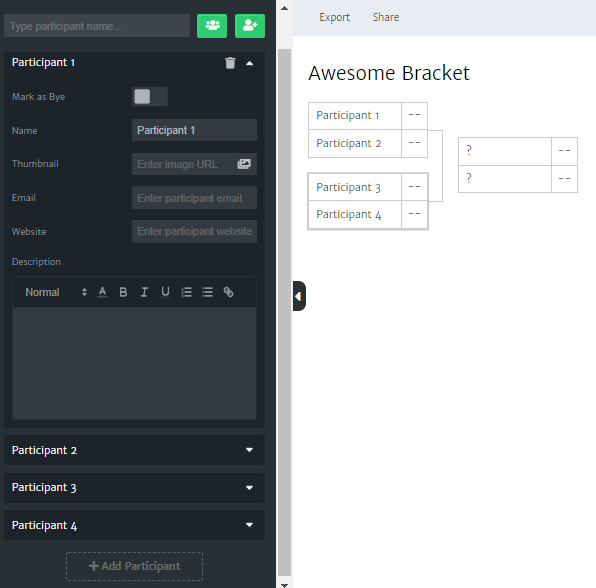 Click on the image icon in the Thumbnail section and browse for the image by clicking Upload Image. In the case of basic version, you can still paste a URL of an image.

Once the image is uploaded, you will see it like this. Click on the Participant logo and you will see it as follows: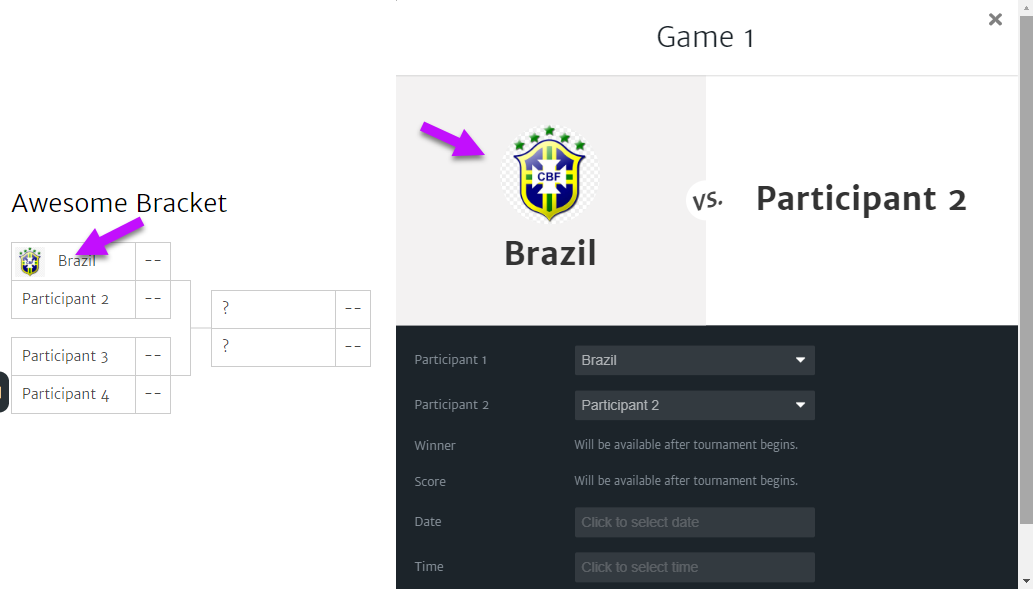 Hope you enjoyed it!
Brackets Maker
This Article refers to Brackets Generator. Generate any Kind of Online Bracket or Tournament Quickly and Easily for FREE and embed it in any website.
Create Brackets