When you keep on adding more participants to the bracket, you might see it as "congested." In order to better understand, we have added the zoom in/out feature so that you and/or your users can magnify and see the entire tournament bracket clearly. Consider it more like an accessibility option that people use for mobile phones.
Note: This feature can only be used by your end-users when the tournament is published and live!
To zoom in and out, as well as enter a full-screen mode of the tournament, follow the steps below:
Go to Settings, and scroll down to Full-Screen Button and Zoom Buttons. Enable both of them. As always, you cannot view the changes unless the bracket is saved!


Now, head over to the published bracket and you will see some icons on the sidebar. You will see three icons, zoom in, zoom out, and full screen. If you want to increase the browser's zoom by pressing Ctrl +, it will distort the entire display. Instead, go ahead and click the Full-screen icon.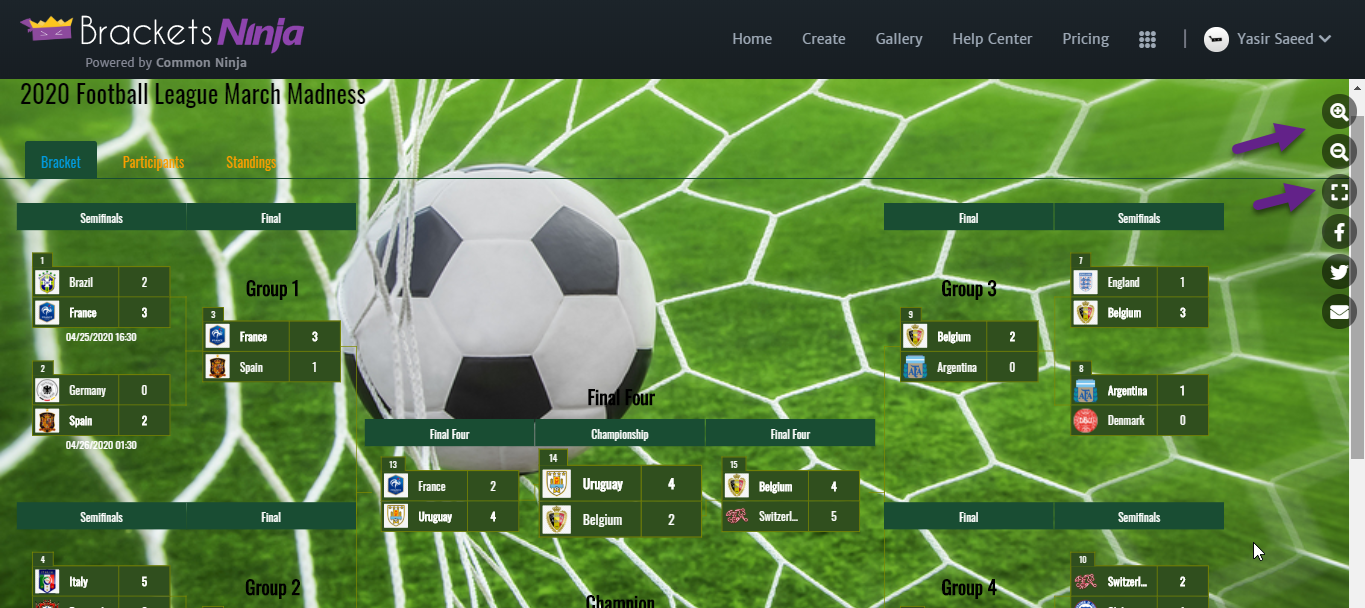 You are now in Full Screen Mode!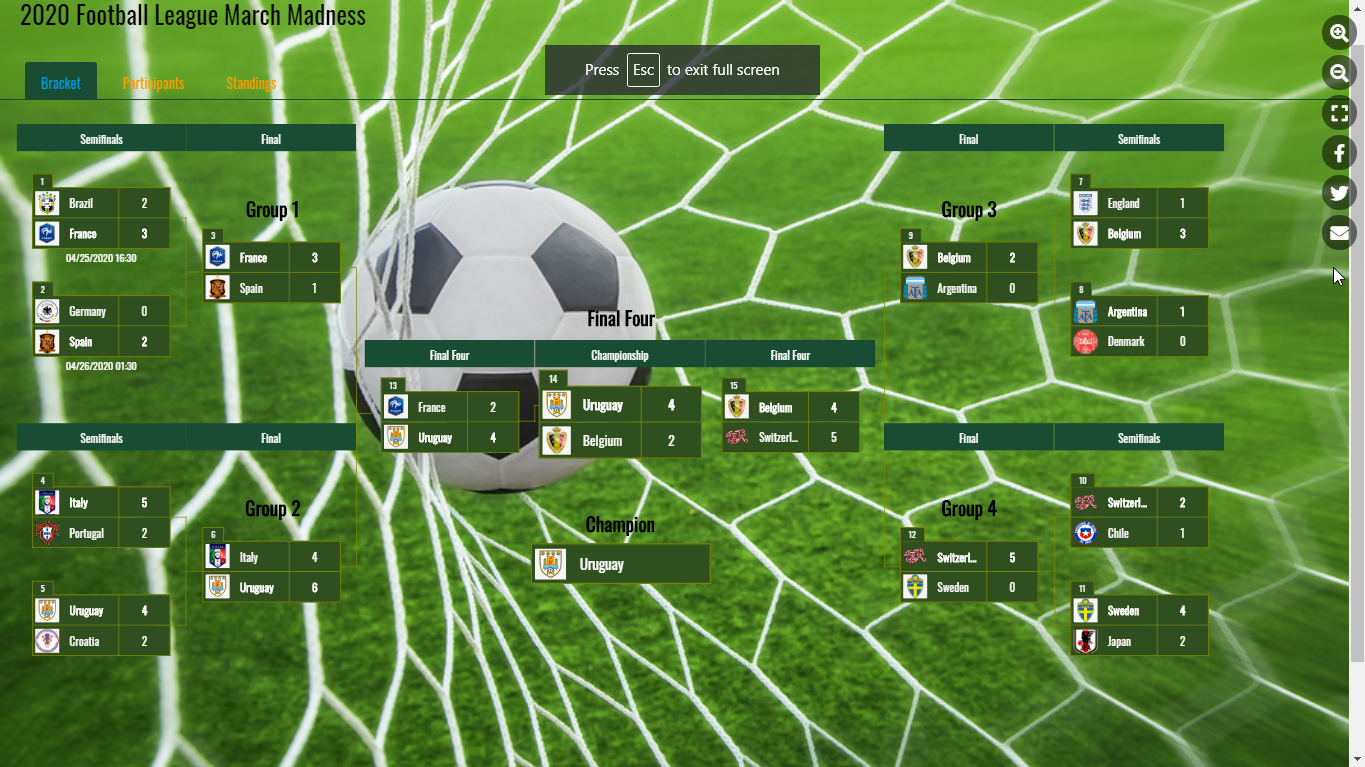 If you want to have better clarity, you can always zoom in or out, as follows: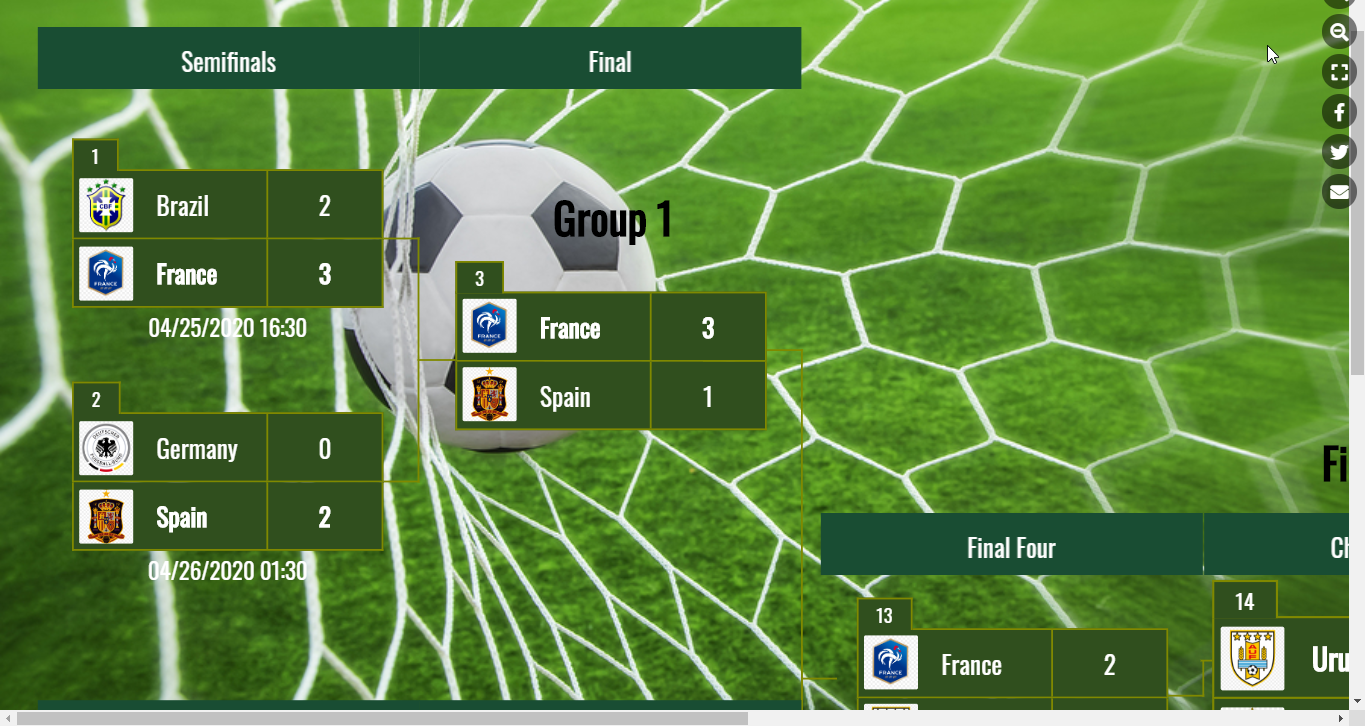 This is quite a handy feature that allows your users to have better visibility of the published bracket.
In case of any hurdles, we are just a message away :)