At times you just want a nice design for your tournament that you don't want to share electronically. You may simply want a printout for future references. To do this, follow this step-by-step guide:
Hover your mouse over Export at the top left, and you will see a drop down option. Click on Export to Image: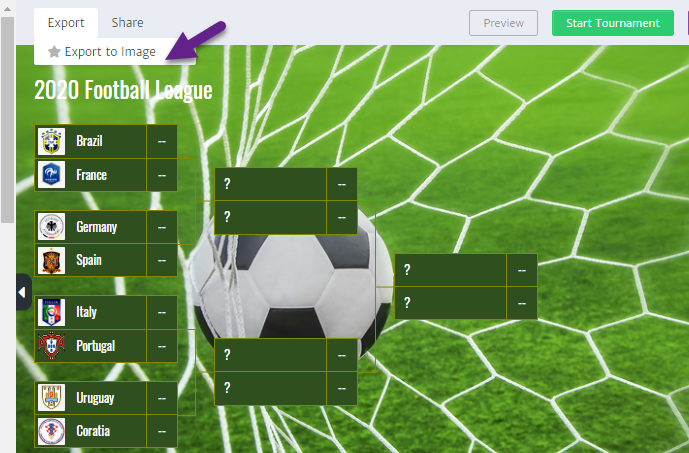 It will take a few moments for the plugin to generate a screenshot for you, and the system will automatically download it for you. While the bracket is being exported in image, you will see the following notification on the top: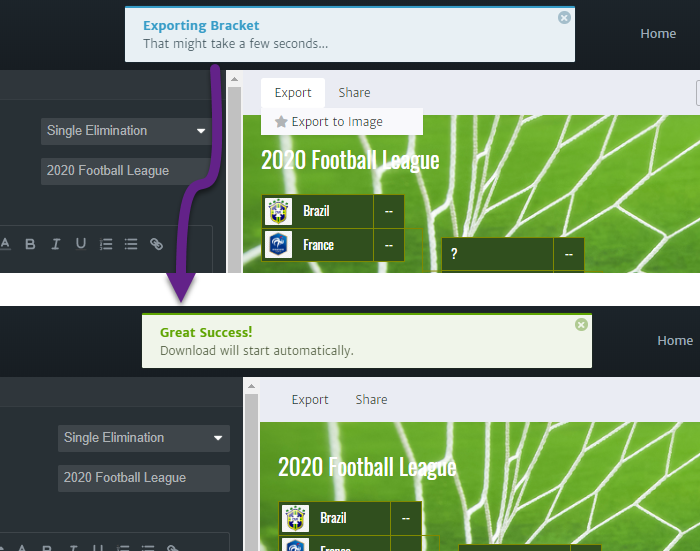 The downloaded file will be a high-res PNG that you can use anywhere, either for print outs, or as an image on your website.