Each tournament has rounds, such as pre-rounds, round 1, round 2, quarterfinals, semifinals, etc. and each round has various games. In order to elaborate your bracket and make it easy for your end users to understand, we strongly suggest you enable this feature.
Why, you may ask? If you look closely at any major global sporting event, such as Cricket World Cup, FIFA Cup, etc. you will know that there are several rounds leading to eliminations, winners and eventually the champion.
These rounds are there to help you in understanding the entire format, and schedule of the tournament. To enable these in your brackets, the more participants you have, the better.
PS: Round Titles need to appear only if you have 4 or more participants in your game
Here is how they work.
With 4 participants: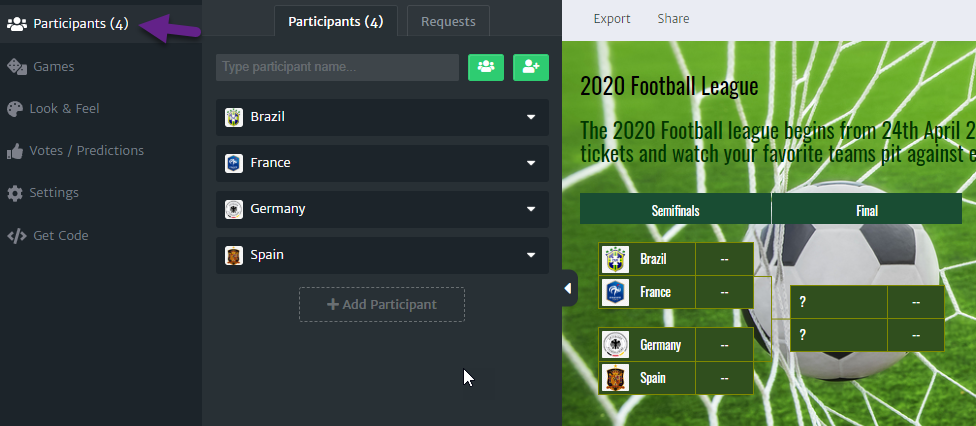 With 5 participants:
Pre-Round

Semi Finals

Final

With 7 participants:
Pre-Round 1

Pre-Round 2

Semifinals

Final

With 8 participants::
Quarterfinals

Semifinals

Final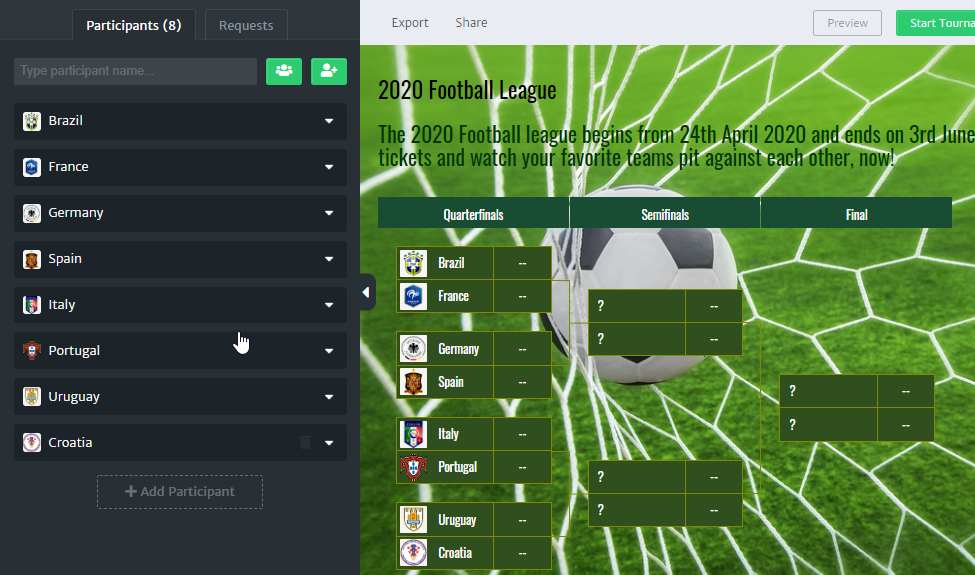 Similarly, when you keep on adding more participants, the brackets will automatically adjust itself with the varying number of rounds. Here is one example of how the round titles will look like in a March Madness tournament: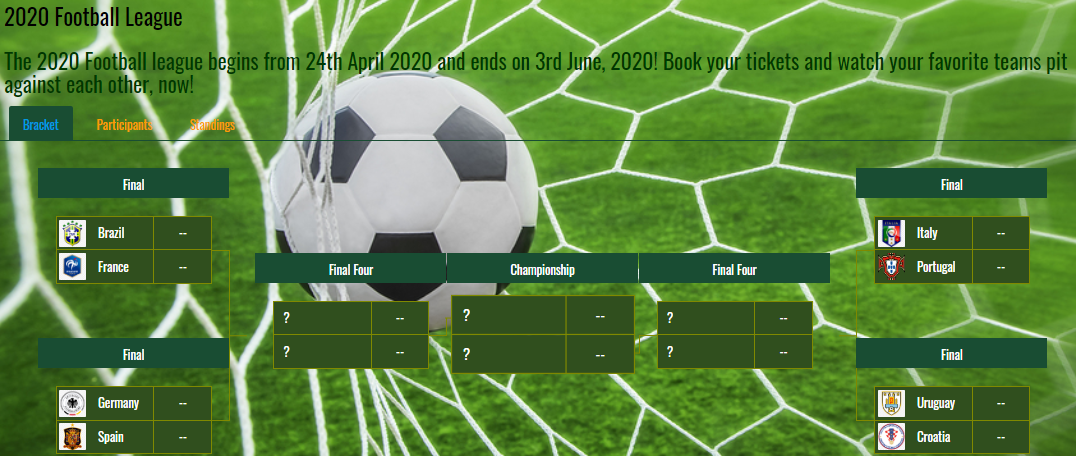 And that's about it! Feel free to change the bracket type and see how the round titles keep on changing automatically. Let us know if you hit a hurdle :)
If you want to change round title from Pre-round, Quarterfinals, etc. to something you like, head over to Games, then click the

icon. Simply rewrite the titles and you will see them reflected in the brackets: