A Participants Table in Brackets Ninja is a feature that allows you to make a beautiful table in the tournament and display its participants. For a few participants, this may not be required, but if you have 8 or more, then we strongly suggest you create a participants table.
Here is how to create one:
Head over to Settings, scroll down to Features and you will find Participants Table. Enable this option to see a new menu named Participants

in the Brackets. When you click it, you will see the Number, Image, Name, and Information of each participant.

To know more information about every participant, click on the i

and a new popup window will display. It will have the Participant Description and the Website address shown: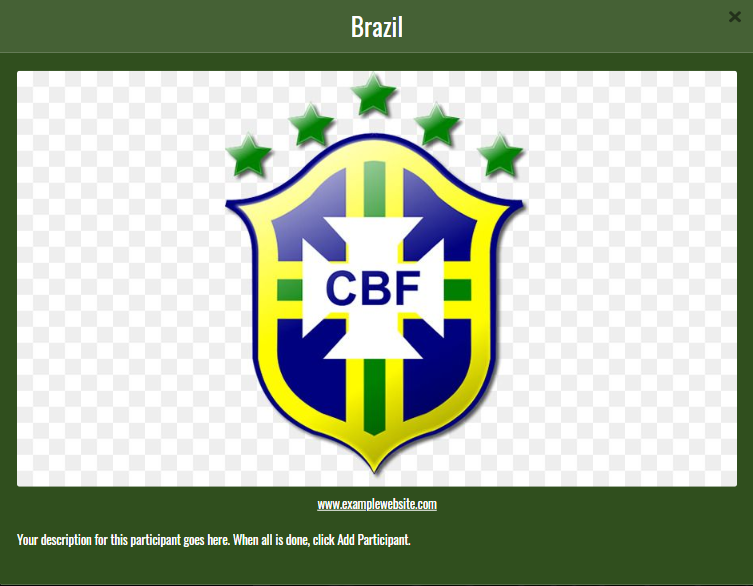 Just a quick heads up. You can always change this information by following this tutorial:
Brackets Generator
This Article refers to Brackets Creator. Generate any Kind of Online Bracket or Tournament Quickly and Easily for FREE and embed it in any website.
Create Brackets