When you have 16 or more participants added in a March Madness bracket type, you can access our feature called Group/Region Names. When turned on, the Group for each round title will be shown.
To enable this feature, head over to Settings, scroll down to Group Names, and click the slider.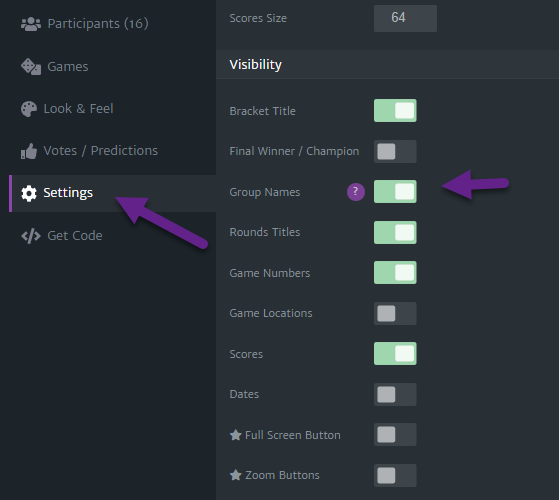 Here is how the group/region names will be shown in the tournament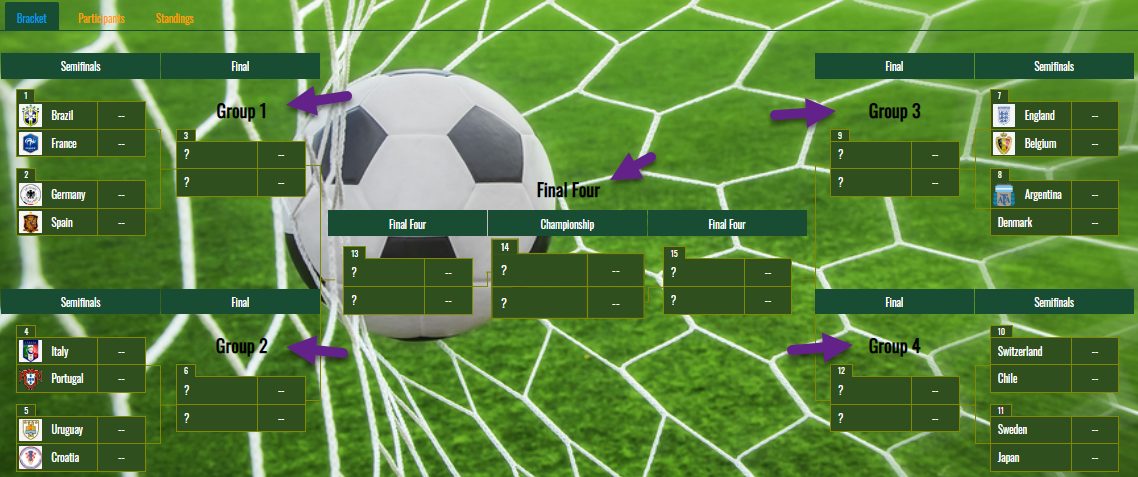 If you want to change the regions/groups names, you can always do that too in Brackets Ninja! Head over to Games, then the panel and click on the icon and rewrite the Group Title. Press Enter to save the changes.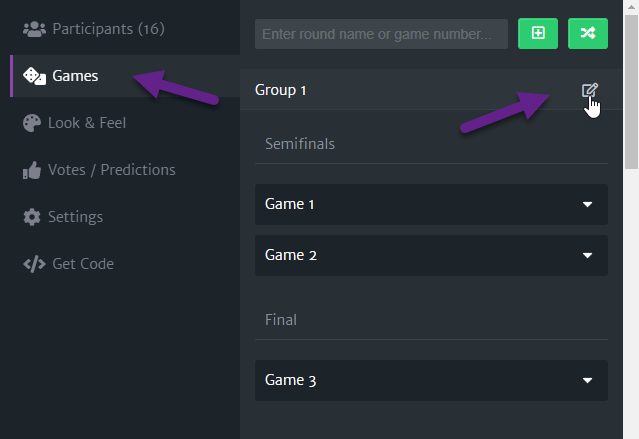 And that's about it! Hope that helps. As always, we are always here in case you face any difficulties.