Recently we added a new feature in Brackets Ninja. It allows the tournament manager to easily display the winner (champion) of the tournament after the final game. It enables your end-users to easily see the champion of the tournament, without doing any guesswork.
Here is how to display the winner/champion for your tournament.
Go to Settings, in the Visibility panel scroll down to Final Winner / Champion, and enable this feature.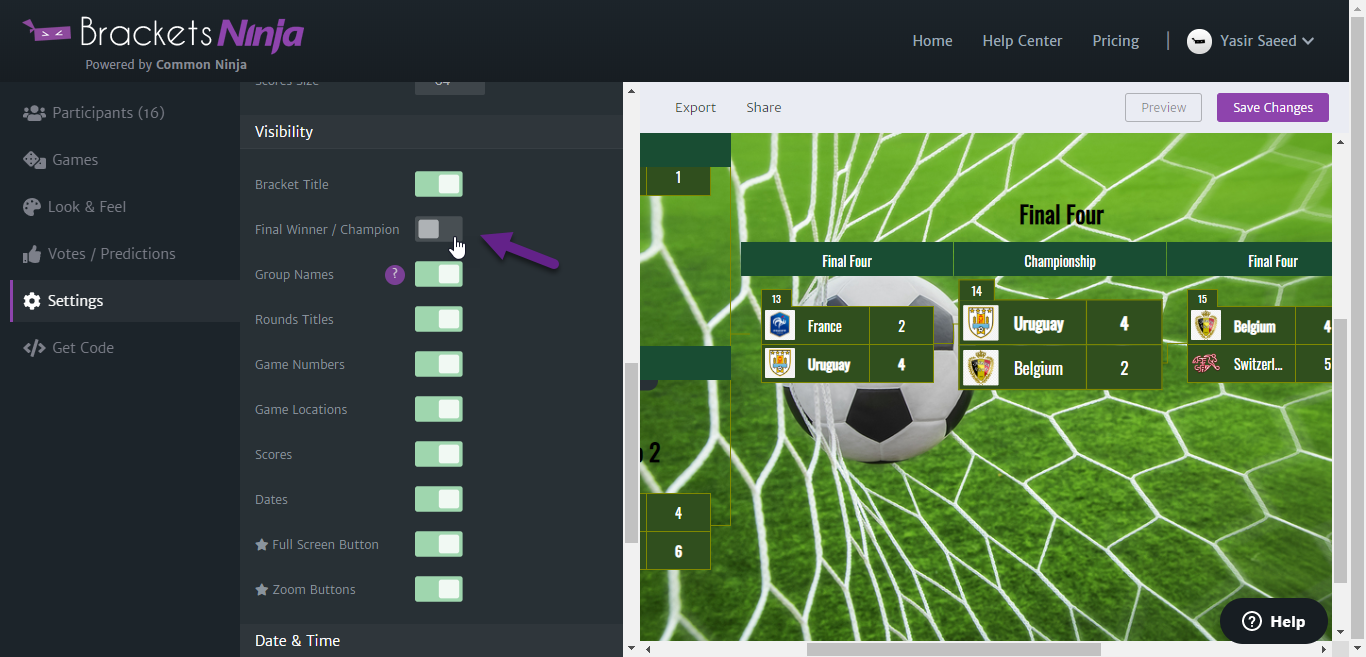 This is how the Champion is displayed in the bracket.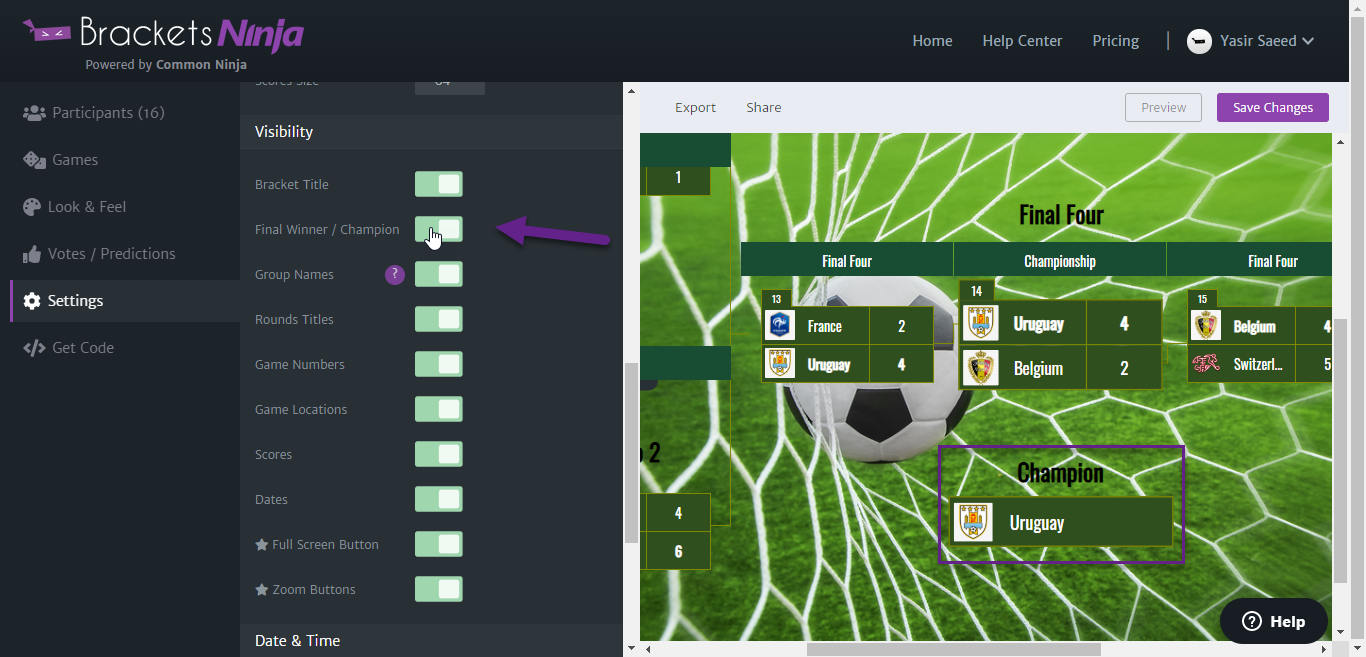 What's the entire point of having a tournament when you can't display the final winner? 😀
Hope this helps!
As with any other issue, we are just a message away for your support.
Brackets Maker
This Article refers to Brackets Generator. Generate any Kind of Online Bracket or Tournament Quickly and Easily for FREE and embed it in any website.
Create Brackets