Alright, so our support inbox has been filled with many queries of adding byes in a bracket. Before adding byes, it is important to understand what they really are.
According to Wikipedia:
"A bye in sports (and certain other competitions, such as chess) refers to organizers scheduling a competitor not to participate in a given round of competition, due to one of several circumstances.
In knock-out (single-elimination) tournaments they can be granted either to reward the highest ranked participant(s) or assigned randomly - to make a working bracket if the number of participants is not a power of two (e.g. 16 or 32).
In round-robin tournaments, usually one competitor gets a bye in each round when there are an odd number of competitors, as it is impossible for all competitors to play in the same round."
To enable a buy game in a bracket, go to Participants, click on any participant and enable the slider for Bye. You will see the participant renamed to Bye.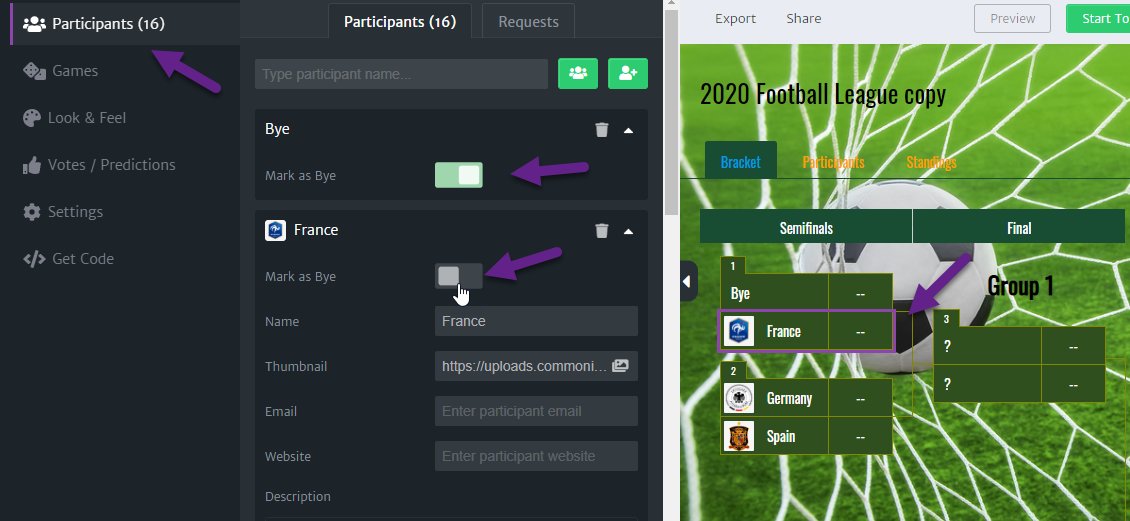 Hope that was easy enough :)