This tutorial is a series of How to edit the contents of a cell. If you want to upload an image for better website conversions and to stand out from the rest of the pricing plans, we've got you covered.
Uploading an image to a cell on the Pricing Table Plugin
To upload an image of a cell, follow the steps below:
Move the mouse cursor on any of the pricing plan's cells and you will see an Edit Cell

option. Click on it.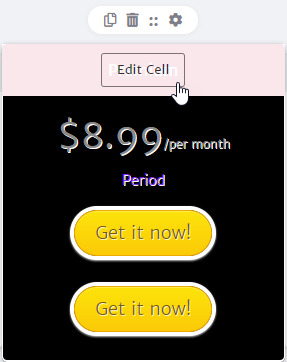 You will now see a new display window popup. To upload an image, click the Image

icon. Note that this feature is only available to premium users. If you are not a premium user, you still have an option to add images through the URL.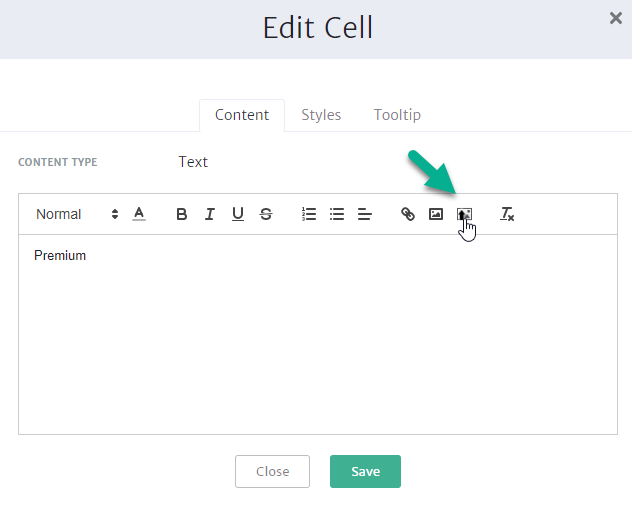 Now, either upload the image by browsing to the specified folder or if the image is already uploaded, select from the Media Gallery. Click Upload Image .

Once you have uploaded the image, you will see a preview here. Click Use Image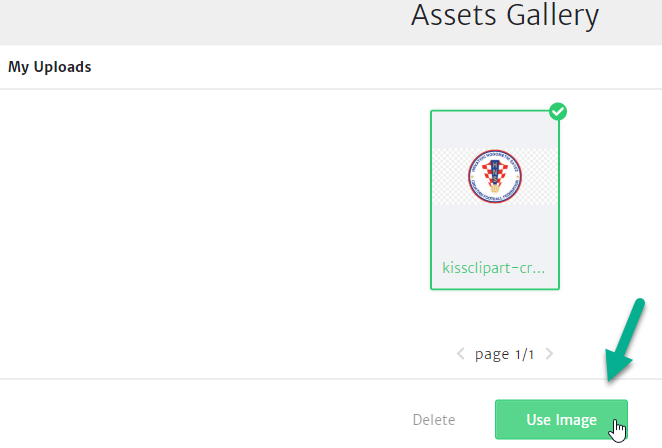 You will see the image in the text field. As best practice, resize the image to fit within the specified width and height of your pricing plan.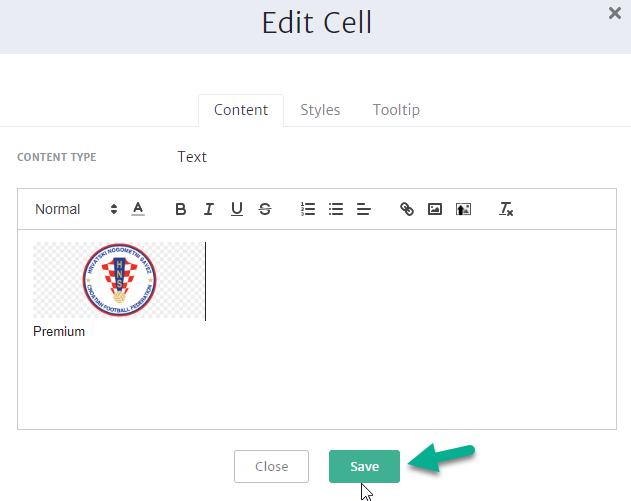 This is how your pricing plan will look like with an image: