Pricer Ninja provides you with all sorts of customization options depending upon your requirements. This tutorial allows you to add rating stars to your Pricing Table.
Ever googled something online before buying? How about the reviews? A whopping 75% of shoppers read 4-rated or above reviews online before placing an order.
And with Pricer Ninja, it isn't any different. It is, however, up to you to rate your pricing plan accordingly.
To add rating star to your table, follow the steps below:
Click the Edit Cell

icon when you move your mouse over any cell in the pricing plan.

In the Content-Type field, select Rating

from the drop-down menu.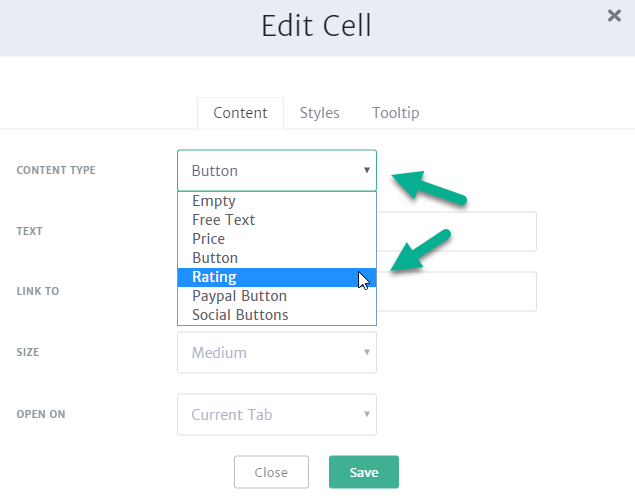 You now get the option to rate anywhere from 0 to 5 stars.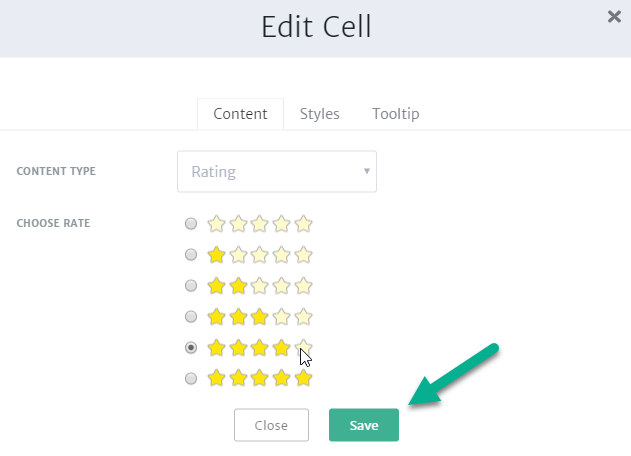 Once you have provided the rating, click Save and you will see the ratings star in the pricing plan.