The RSS FEED Plugin is an excellent, powerful and a handy plugin to track record updates from various social media accounts. Whether you want updates from RSS or any other social media platform such as facebook, twitter, etc. Feeder Ninja is the exact thing you need!
To add multiple sources to your feed, follow this tutorial:
Click Content, and on the right panel, under the Feed Sources, you will see 3 feeds created. Don't worry, we are covering how to add them up! Click + Add Feed Source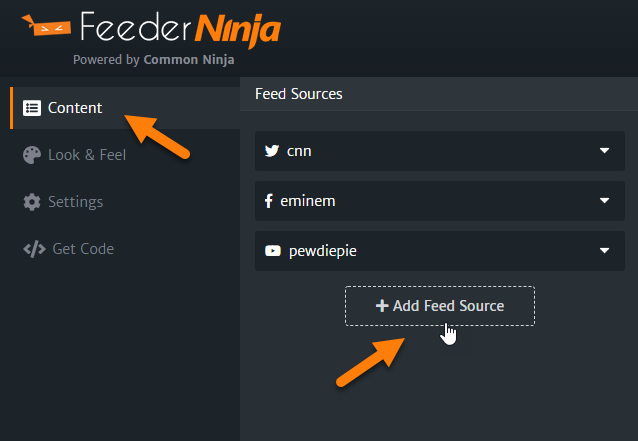 For each feed source, select from the drop-down menu a specific social media platform. In our case, we have selected Twitter, Facebook and YouTube in the Type field. In the URL

, type the username of the profile/page/twitter/youtube channel, etc. to display their feeds. This is how you do it: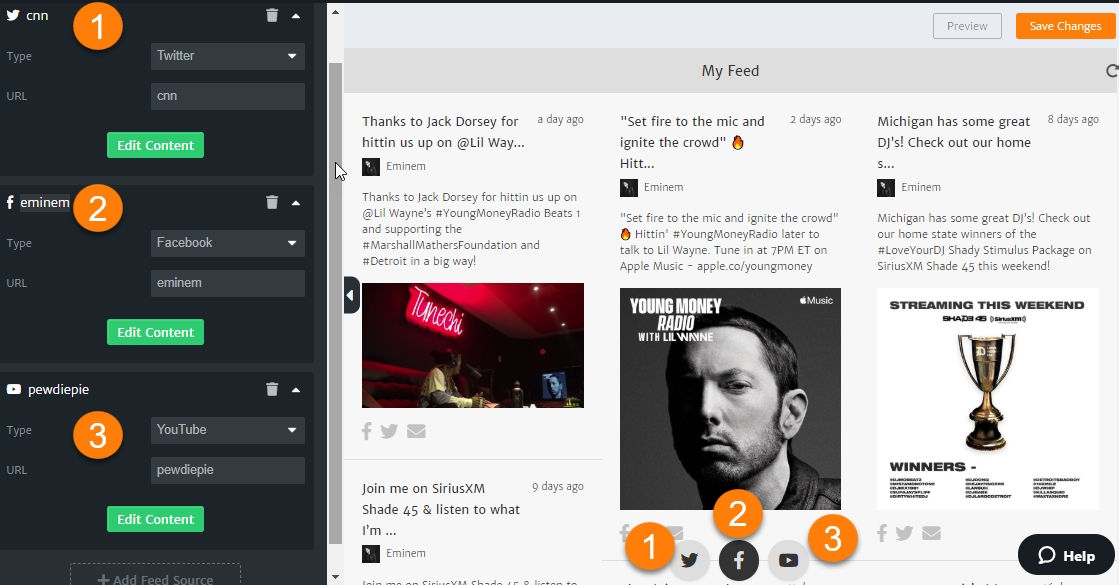 As you see in the above screenshot, we have each feed with their numbers, 1, 2, and 3. Every feed is displayed separately in tabs. So, for example, CNN's twitter feed is shown by the twitter icon. Eminem's facebook feed is shown by the facebook icon and Pewdiepie's youtube channel feed is shown by the youtube icon. The more feeds you add, the more tabs will be displayed.
If you want the feeds to be displayed mixed, without any tabs, we have a dedicated tutorial on how to do it, here!