The RSS Feed Plugin allows you the ability to completely control and customize the content of each feed. In this tutorial, we will show how to edit the title, link, and image for each feed entry. Here is how to do it:
Go to Content, and in the right panel, click on any of the feed sources you want to edit. Now click Edit content.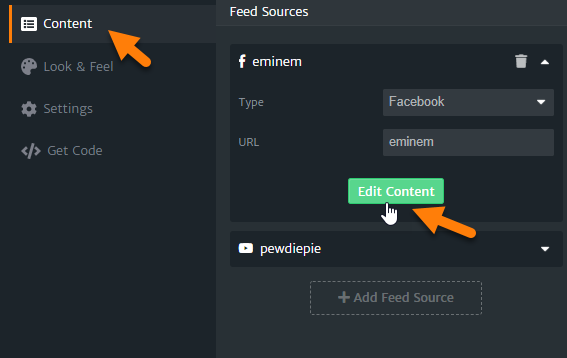 In the Editor Control, click any entry you want to edit. You will now see three options, Title, Link and Image

. You can change all 3 of these from here. We have currently opened up Eminem's feed and updated all 3 entries.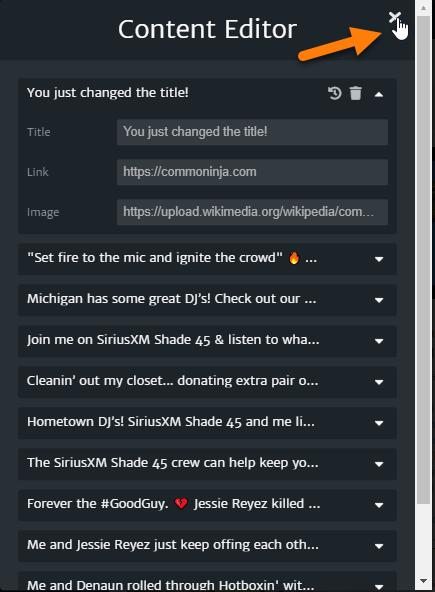 Here is how the updated entry looks like in the feed: