When displaying feeds, The RSS Feed Plugin provides you with two options, mixed or tabs:
Mixed

- All feeds of your sources are shown on one page, mixed.

Tabs

- All feeds of your sources are displayed separately, in their respective tabs.
To learn the difference, let's get to do them together!
Click Settings, and on the right panel, under General, you will see Feed Type. Currently, the Tabs

option is selected. With this option, there are several tabs visible at the bottom of the feed whereby each social media feed is displayed accordingly.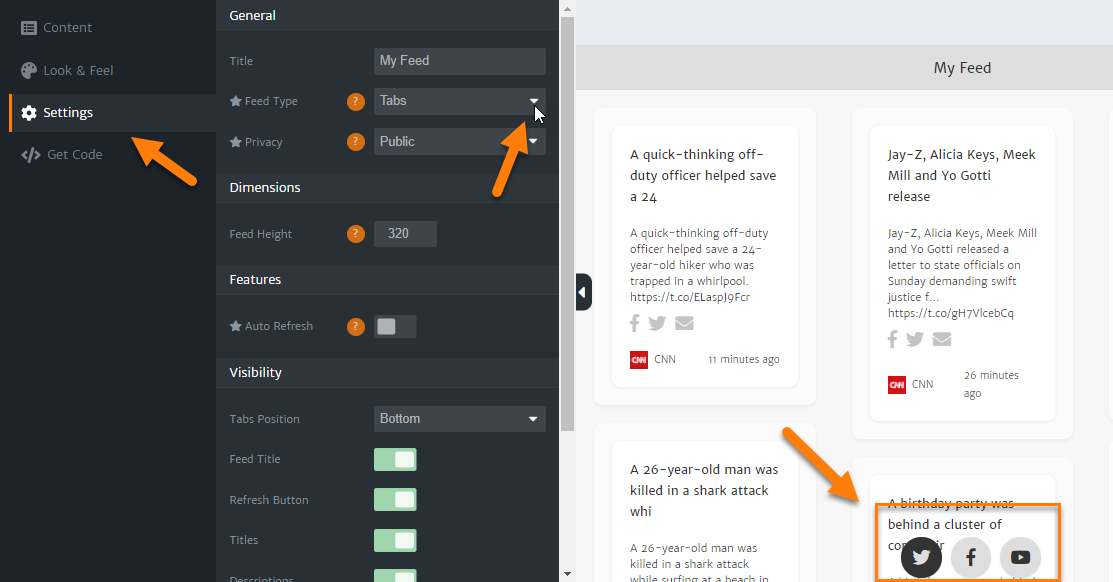 Let's change it from Tabs to Mixed

and you will have a feed with no tabs.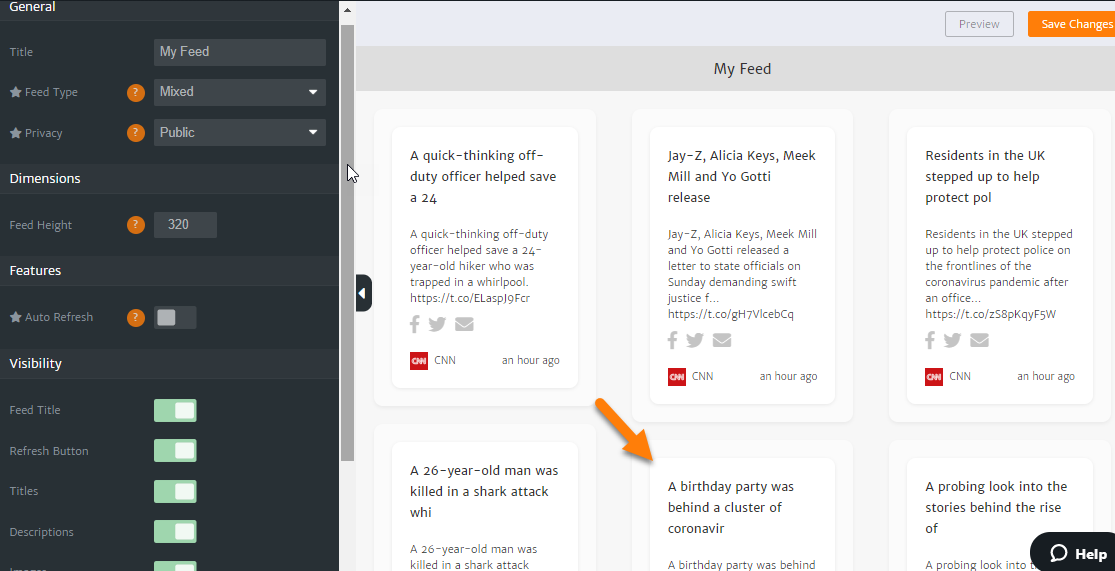 Every social media account is shown in the way they are added as feed sources. The feed is ordered by every item's published date.