Wix is one of the most powerful and easy to use drag-and-drop website builders. Over the last few years, its ability to create stunning websites without the need to code has made Wix one of the most popular website building platforms. With over 135 million total users, we would be wrong not to be able to integrate with Wix.
In this tutorial, we will guide you step by step on how to add a plugin to your Wix site:
1. First, you need to copy the widget's HTML code. There are several methods to do so.
Method 1: From the Widget's Editor
Once you've saved your widget, at the top right corner, to the left of the "preview" button, you will see the "Add to Website" button, represented by the "</>" symbol. Click on it.

Then, in the window that opens up, you will see the code. Simply click on the copy button next to it.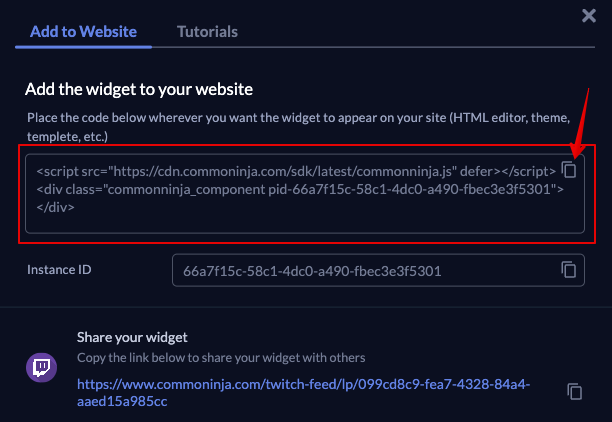 Method 2: From the Dashboard
From your user dashboard, find the widget you want to add to your website from within the "Widgets" tab. Next to it, and under the "Actions" heading (on the right side), you will see a purple button with "Add to Site" on it. Click on it.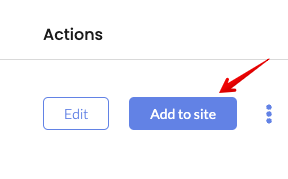 A window will pop up, and here, simply click on the copy button next to the code to copy it.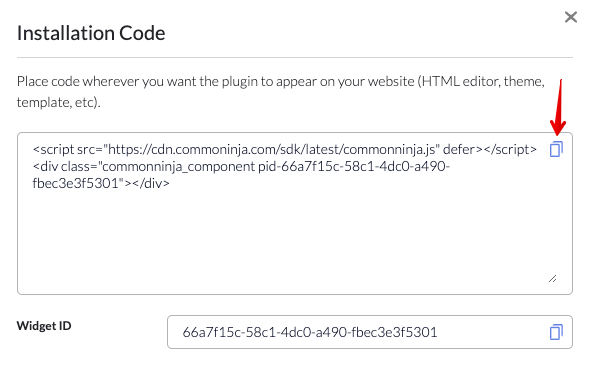 In your Wix My Sites admin panel (wix.com/account/sites), click the Site you want to edit. Once in the site dashboard, click the plus icon, More, and click Embed a Site.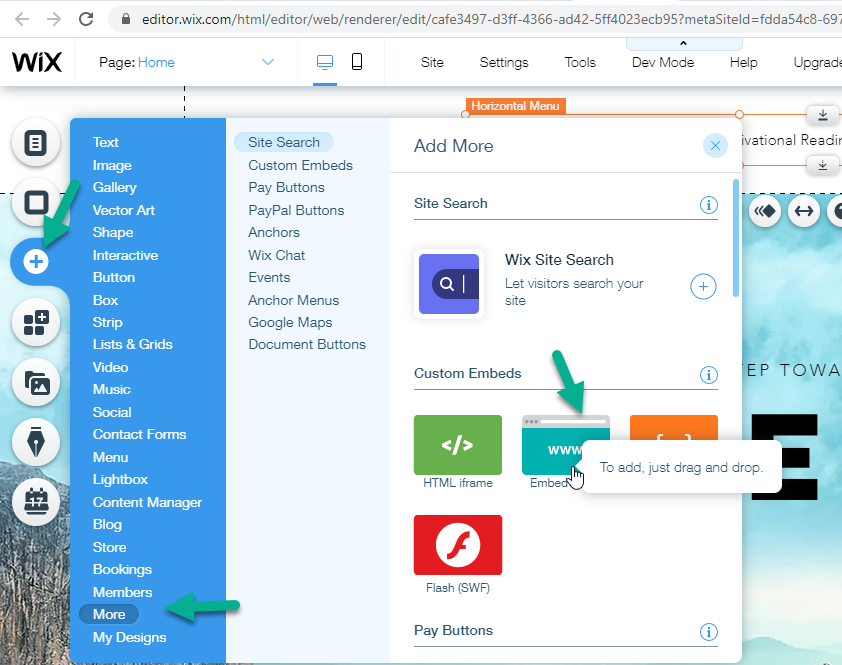 Click Enter Website Address

: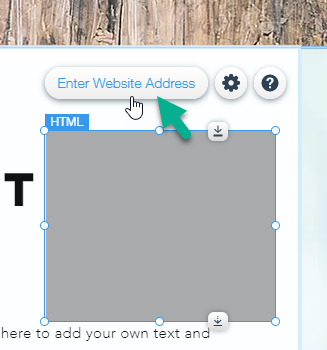 In a new pop-up, select Code under the What do you want to add?

Section and paste the code. You will see your plugin updated in the field. Since Wix is a drag-and-drop editor, you can simply resize and arrange it anyway you want.