Webflow is a powerful, cloud-based website builder, geared for beginners, and professional developers alike. You can make websites and applications from ground up and get running in no time!
In this tutorial, we will guide you step by step on how to add a plugin to your Webflow site:
First things first, head over to your plugin, click Add to website and copy the code by clicking the Clipboard icon

.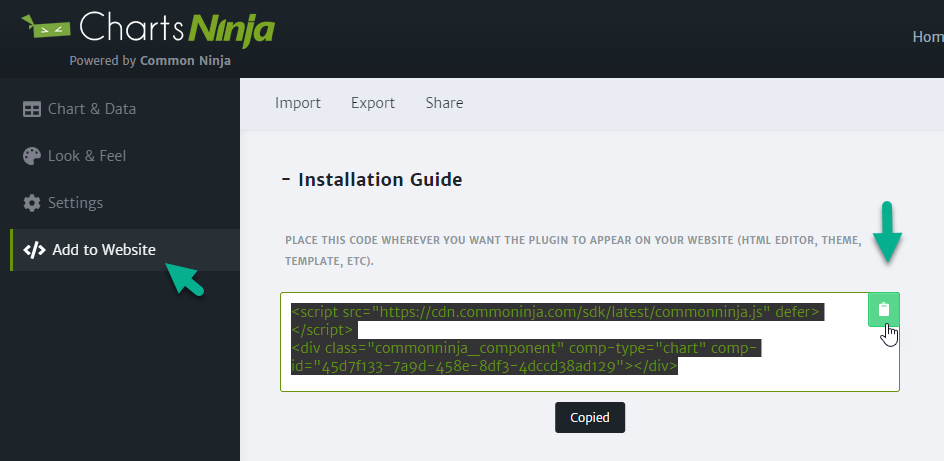 In your Webflow Dashboard, click the plus icon and scroll down to where it says Embed

under components element. You need to drag this as a block to your website to be able to add code. Note, that this feature is only available to premium users.

Now, paste the plugin code and hit Save & Close

.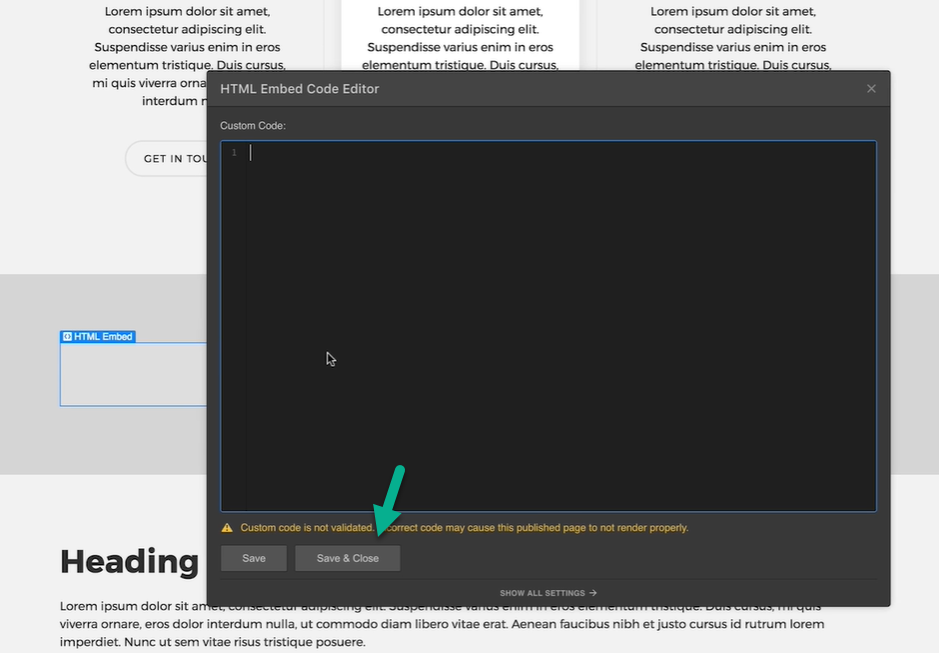 You will now be able to see your plugin!