Wordpress powers over 32% of websites online. Just put that into perspective and envision the unlimited scope of Common Ninja's integration abilities. Wordpress is also an SEO powerhouse and loved by developers. It is perhaps the easiest and most user-friendly to use for adding your HTML code.
Note: This tutorial was performed on Wordpress.com, Gutenberg editor, and is fully applicable on any self-hosted wordpress website.
Login to your website. From your dashboard, go to the blog posts/pages you want to edit or add a new one.

The way wordpress works is in block format. It is based on the new Gutenberg blocks editor that allow you with far more customization options than before. Every paragraph, quote, image, HTML code, etc. is in a separate block. To add an HTML code, you need to add a block. To do this click, the small plus icon and then hit HTML

from a new popup dialog.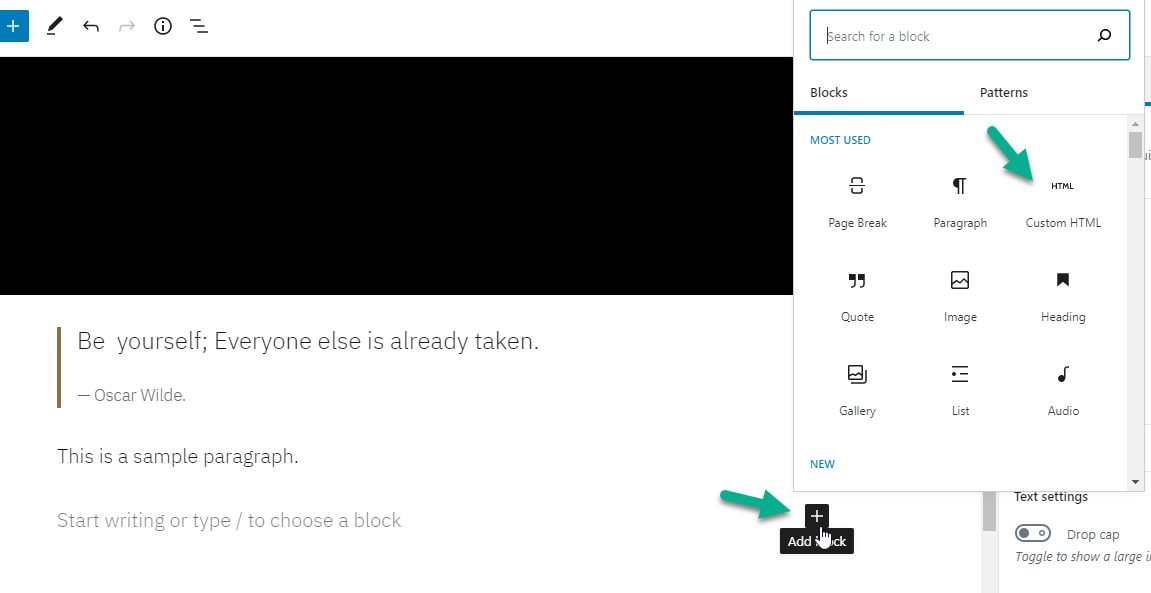 Paste your plugin code and hit the Preview

button.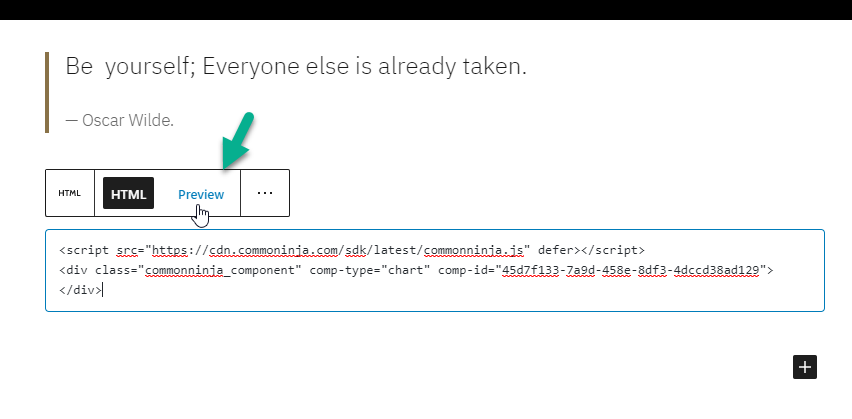 And there you go!

Now you can see the plugin embedded easily on your wordpress website. This is in the editor mode. You can always save and preview the blog post to see your plugin.