Every premium plan for our Brackets & Tournament plugin comes with its own features and limitations. Depending upon your plan, the number of votes and predictions you receive will vary.
If you visit https://www.commoninja.com/pricing/bracketsninja, you will get a comprehensive list of our monthly or annual plans, allowing you to upgrade and remove limitations.
Similarly, if you happen to run out of views, votes, or predictions (pick'em Brackets), you will get an email and a link to our page to upgrade to a better monthly plan based on your requirements.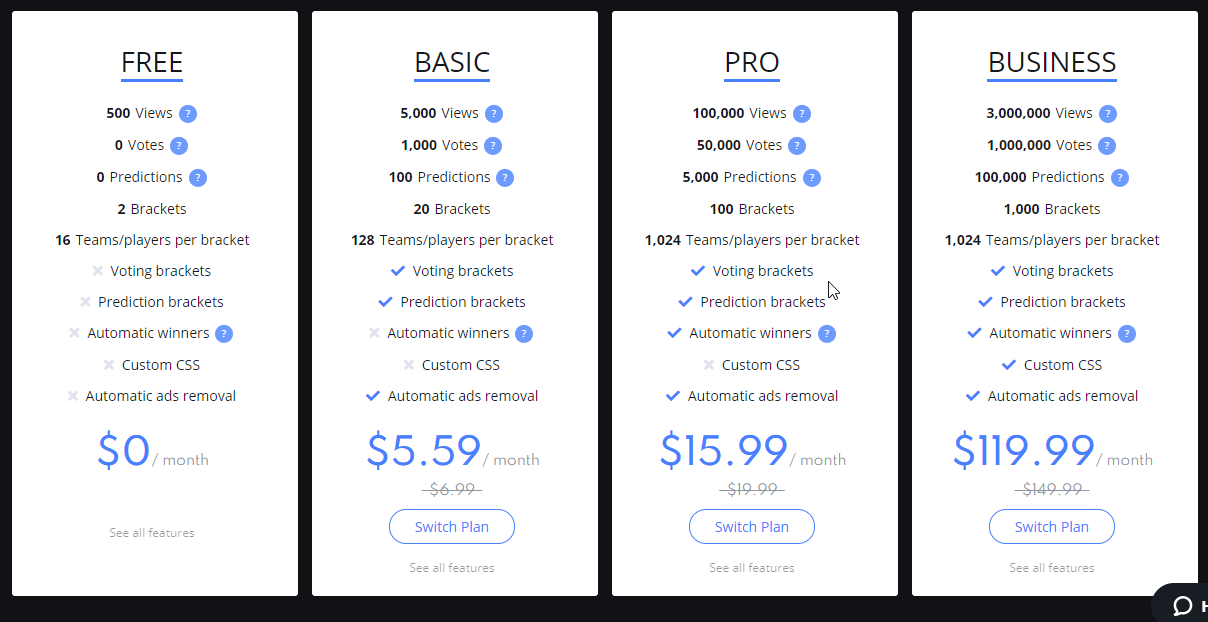 Brackets Maker
This Article refers to Brackets Generator. Generate any Kind of Online Bracket or Tournament Quickly and Easily for FREE and embed it in any website.
Create Brackets