Usually on Bracket Tournament when voting rounds begin, Common Ninja limits vote per user to only 1, ensuring there are no bots and that all votes are unique. But with the passage of time, a lot of you have requested to enable multiple-voting features.
Here you go:
In the Bracket Maker Editor, click Votes and under Voting Settings, you will see a setting for Votes Per User. Simply move the slider from 1 to 10 to allow your users to vote multiple times for each participant. You can also select to show whether you want voters per Match or per Round in the Votes Context setting.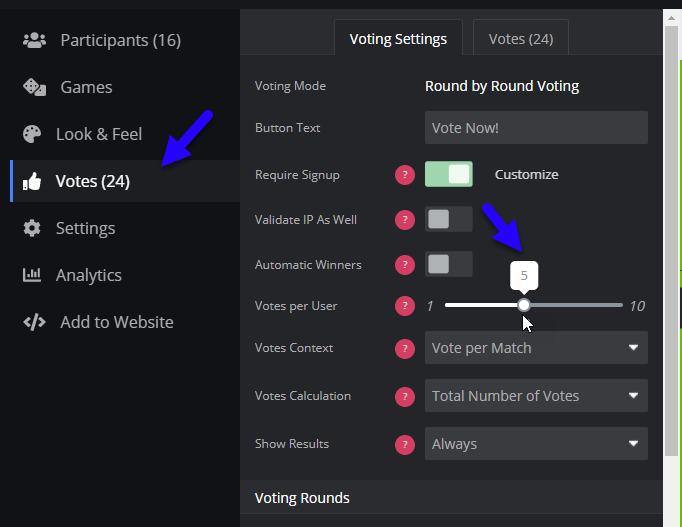 Brackets Generator
This Article refers to Brackets Creator. Generate any Kind of Online Bracket or Tournament Quickly and Easily for FREE and embed it in any website.
Create Brackets