Changing the text color for Stories is not a difficult task in Web Stories Plugin. It helps you to align the look and feel of stories with that of your website.
Enter the Stories tab on the left panel, then click on the drop-down menu next to the story you want to customize.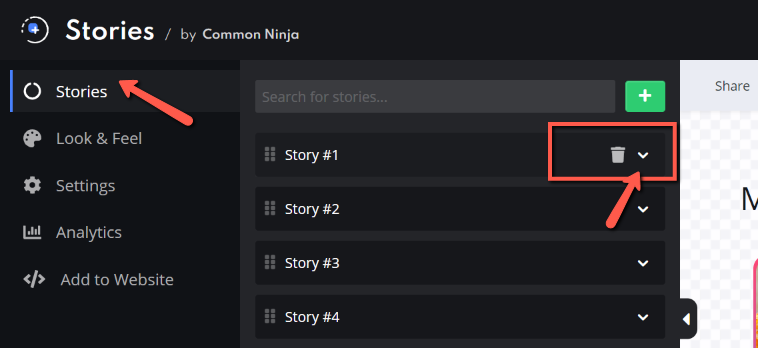 Now, you can select the font color for the Story Title in the Title Color selector.
Just don't forget to click Save after making all the changes :)