How to change the date format in Announcements?
To change the date format (for example, from 1/18/21 to 18/1/21…) enter the "Settings" section on the left editor panel.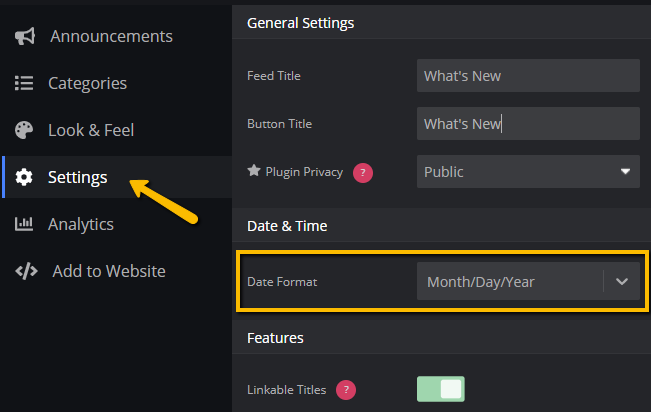 Now, under the "Date & Time" section, you can change the Date Format.
See that one of the options is to display the date as the time passed since the announcement date.