To add a floating button to your Announcement & Changelog app, you have to do the following:
1. In your app's dashboard, go to the "Look & Feel" tab.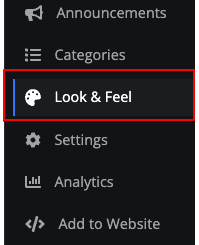 2. Under the "Button Position" category, and next to the "Position" section, press on the down arrow.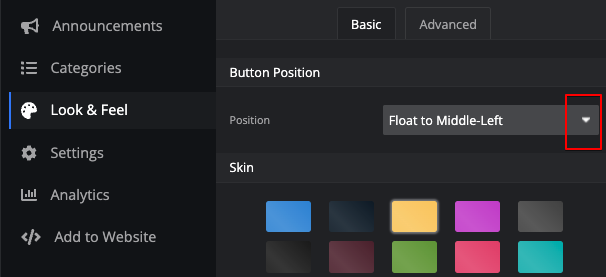 3. From the options, choose the desired floating position.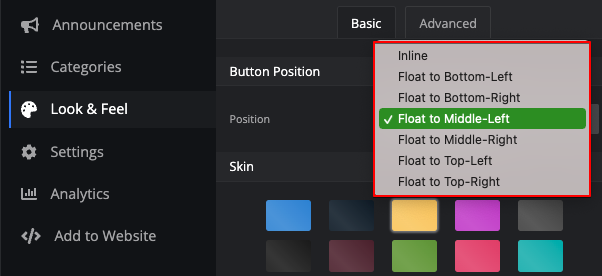 4. That's it. We do, however, suggest that you change the button's color and background color to make it stand out more. You can do this if you select the "Customize" option, next to the "Design" section, under the "Look & Feel" tab.