The Lottie widget is a powerful tool that allows you to easily add motion designs to your website.
To add custom Lottie animations to the Lottie Player widget, start by going to the LottieFiles website, where you can search for specific animations.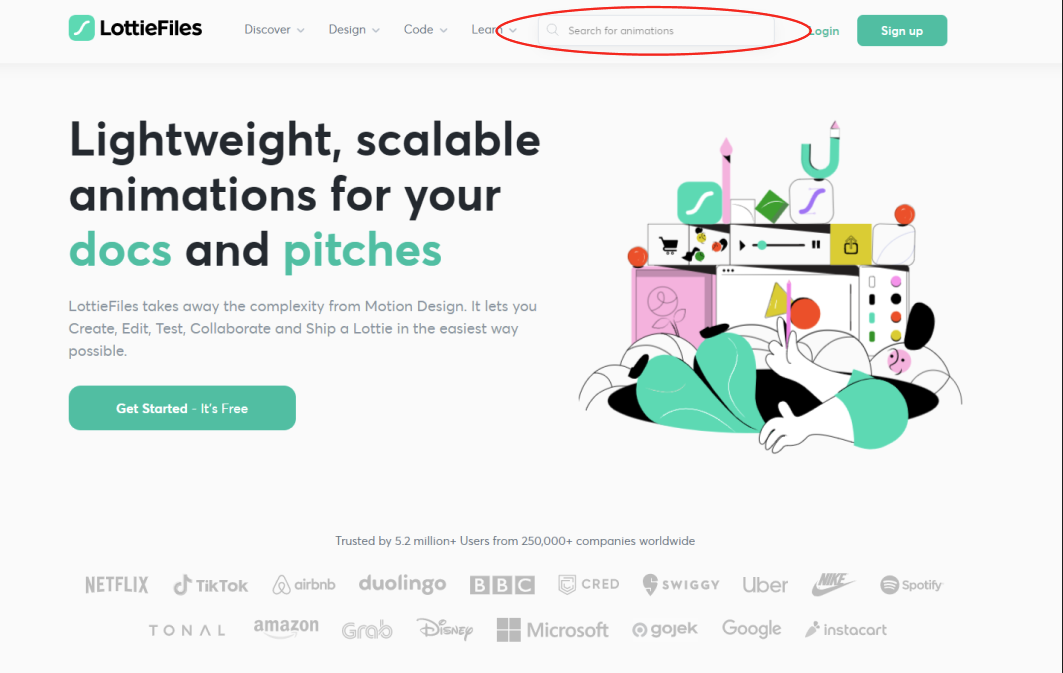 Alternatively, you can click on the "Discover" tab and browse their collection.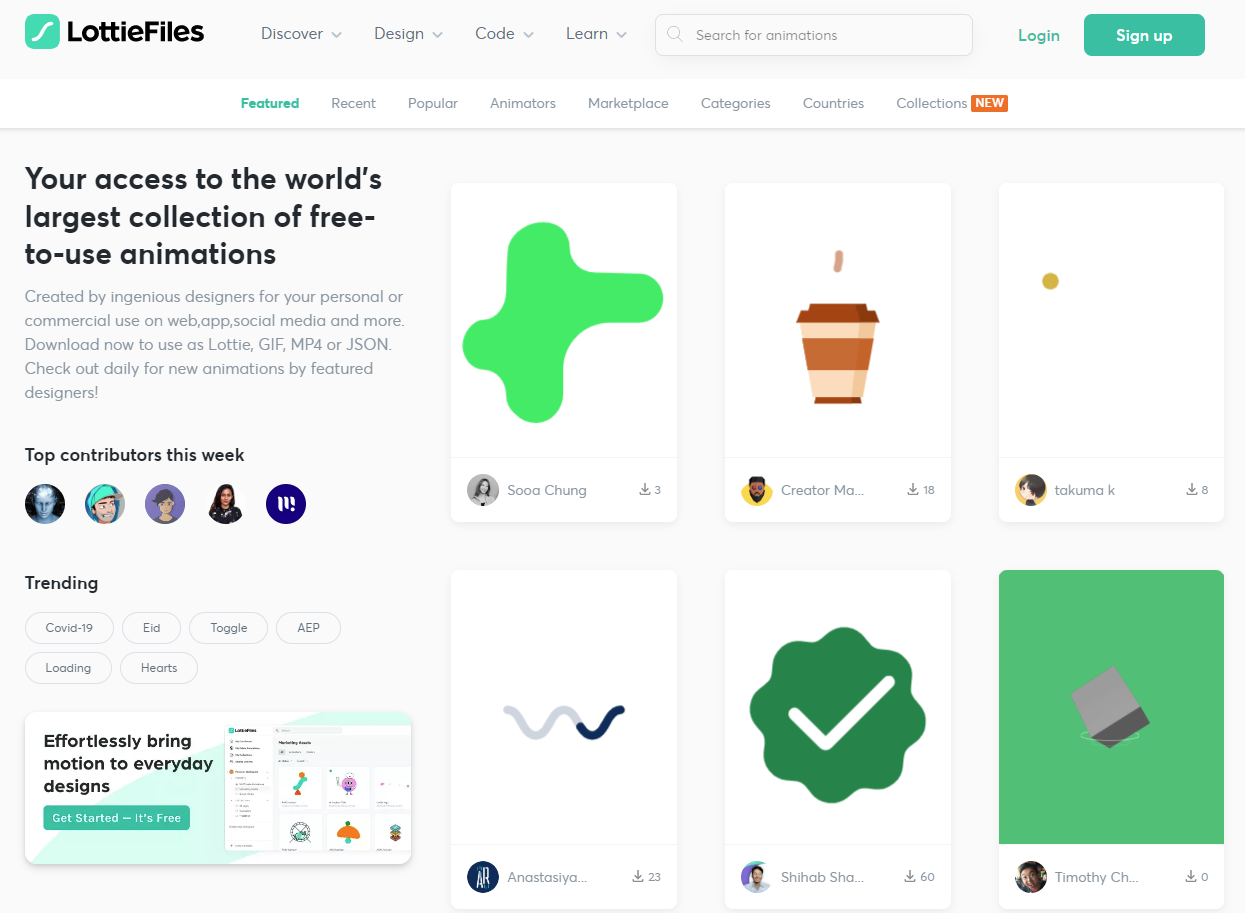 Once you have found an animation that you want to use, click on it to open a detailed window.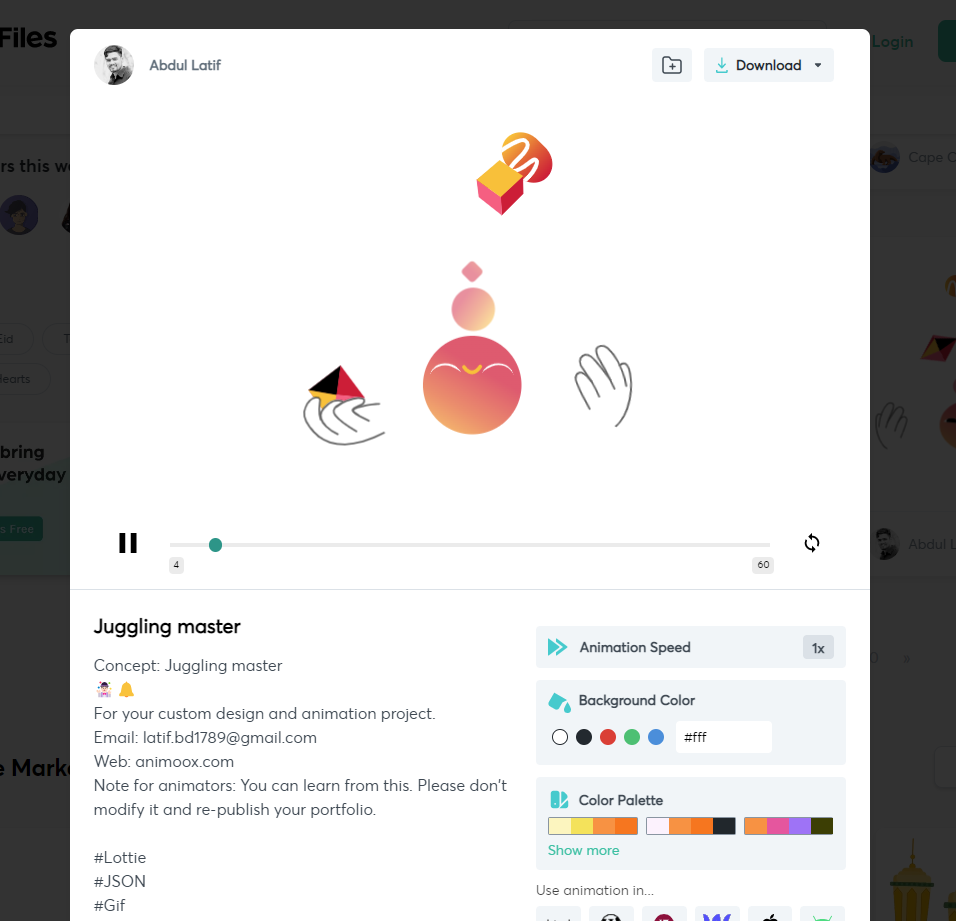 From here there are two ways to upload it to Common Ninja's Lottie Player:
Method 1:
The first method is to copy the Lottie Animation URL: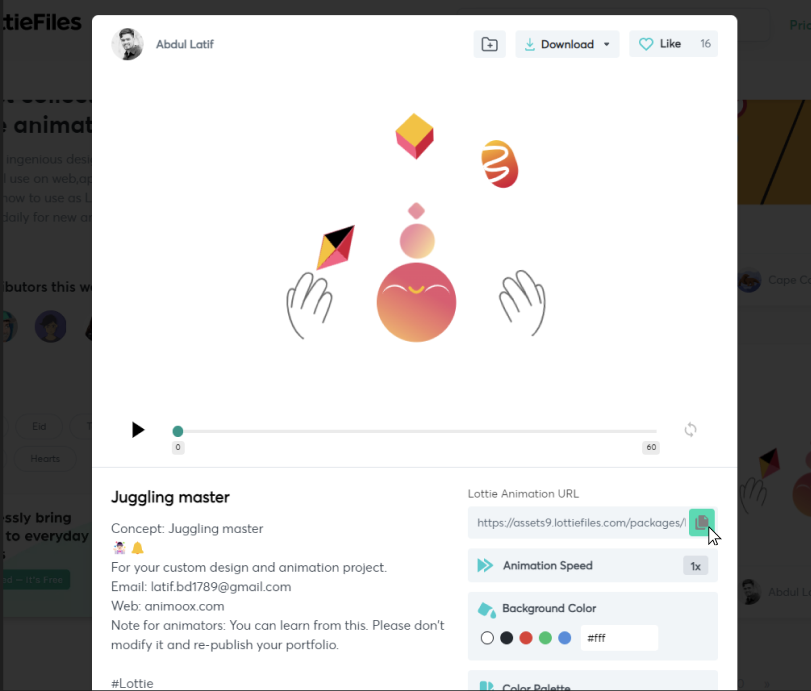 And, once copied, go back to Common Ninja's editor, and paste the URL in the "Lottie Source" section: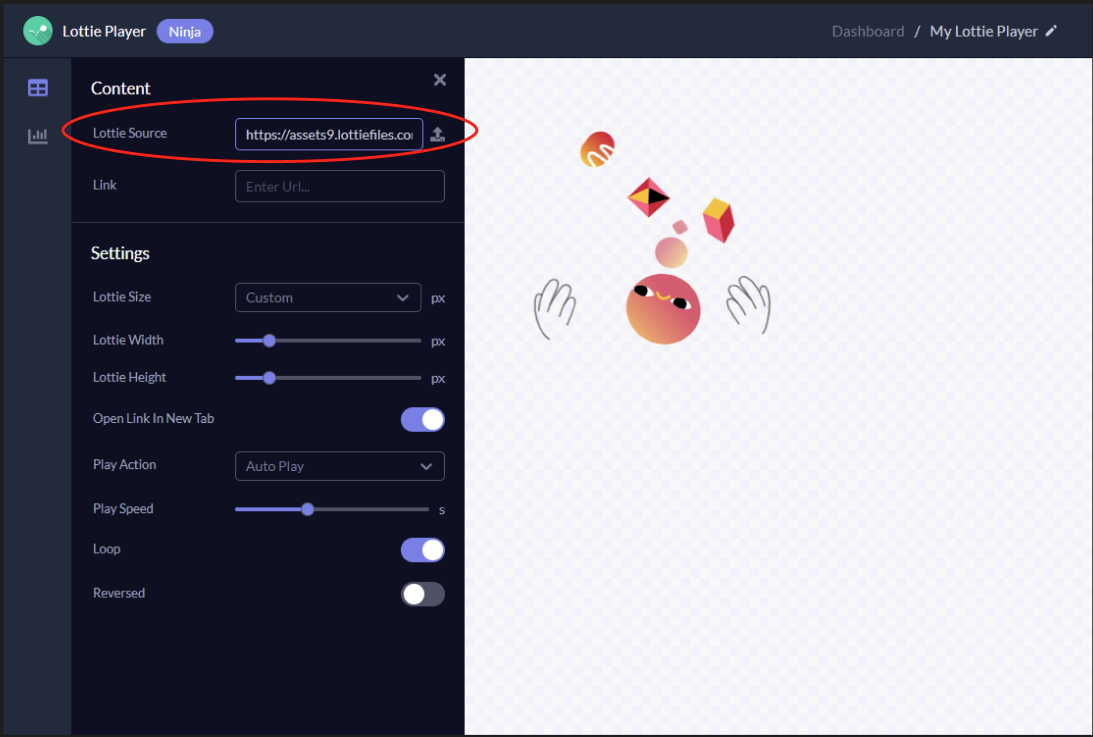 Method 2:
Alternatively, you can click on the "Download" button, select the "Lottie JSON" option, and download the file to your computer: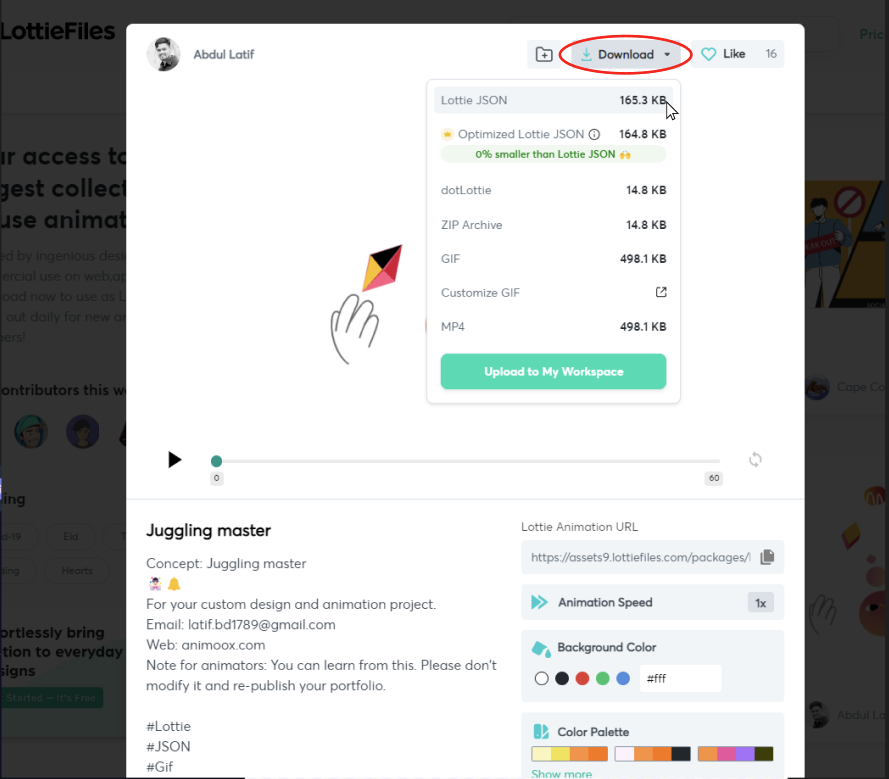 Then, in the Common Ninja editor, click on the upload file icon, navigate to where you downloaded the JSON file, and select it.