Landingi is a robust landing page builder and marketing platform that simplifies the process of creating high-converting landing pages for businesses and marketers. With its intuitive drag-and-drop editor and a wide array of customizable templates, Landingi allows users to design visually appealing pages that effectively capture leads and drive conversions.
In this tutorial, we will guide you step by step on how to add a plugin to your Landingi Landing page or website:
Copy the widget code
First, you need to copy the widget's HTML code. There are several methods to do so.
Method 1: From the Widget's Editor
Once you've saved your widget, at the top right corner, to the left of the "preview" button, you will see the "Add to Website" button, represented by the "</>" symbol. Click on it.

Then, in the window that opens up, you will see the code. Simply click on the copy button next to it.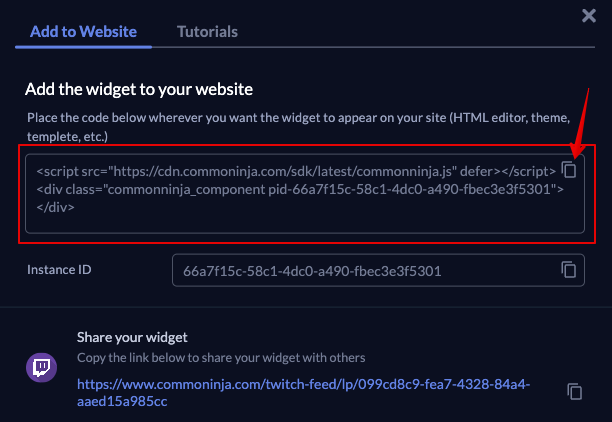 Method 2: From the Dashboard
From your user dashboard, find the widget you want to add to your website from within the "Widgets" tab. Next to it, and under the "Actions" heading (on the right side), you will see a purple button with "Add to Site" on it. Click on it.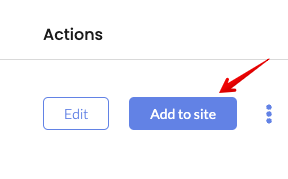 A window will pop up, and here, simply click on the copy button next to the code to copy it.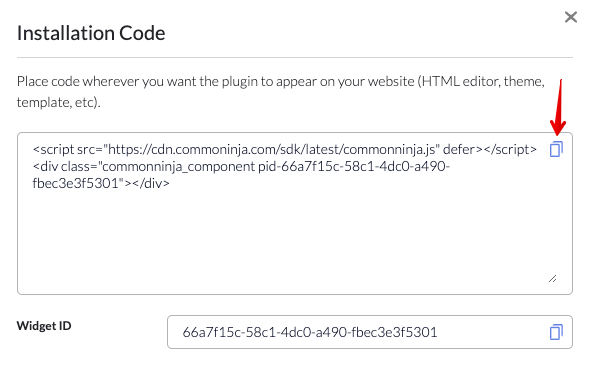 Embedding the code in the Landingi editor
Head to your page on the Landingi editor.
On the left menu, you can see the HTML element.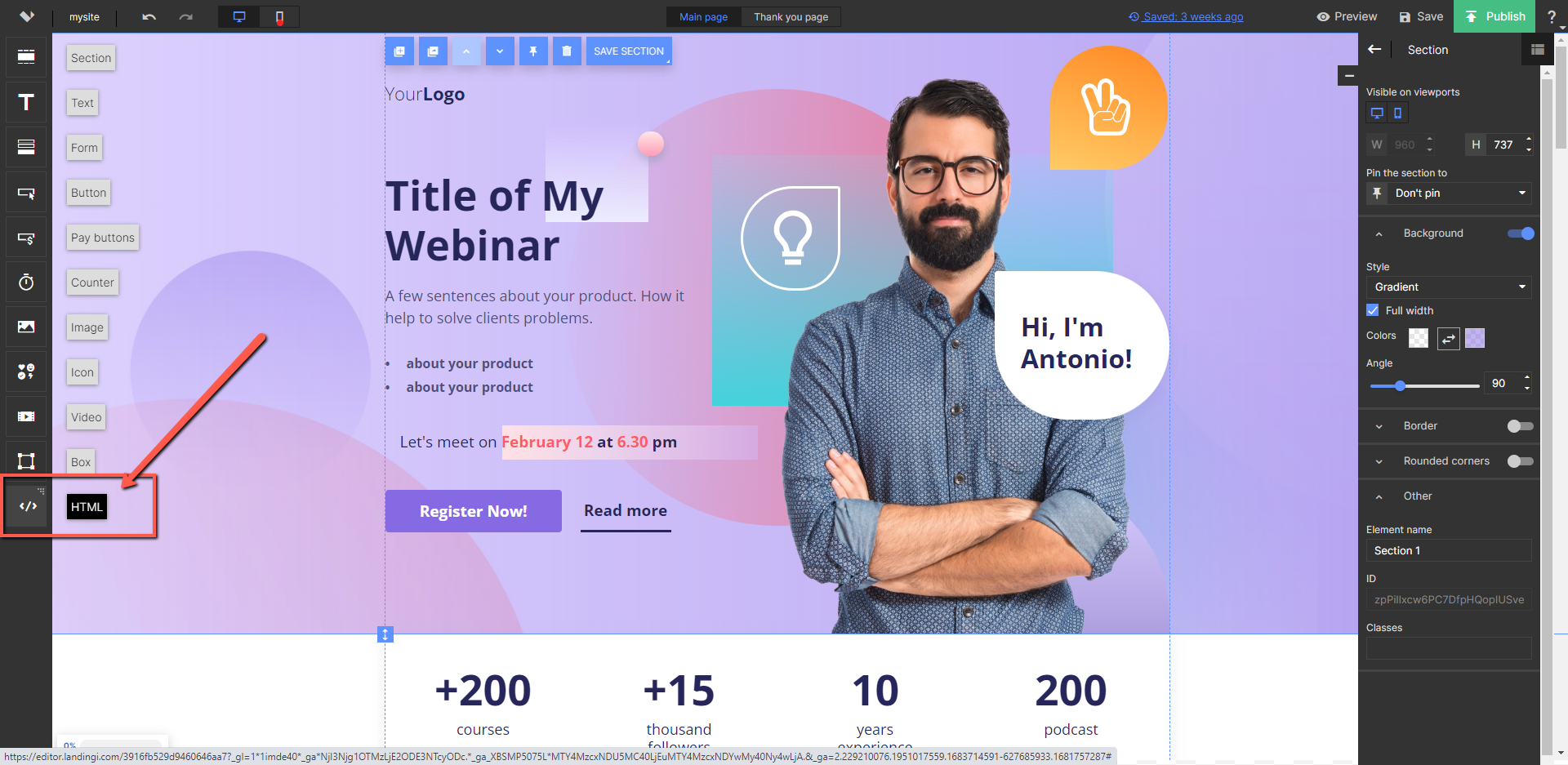 Drag the HTML element and place it wherever you wish.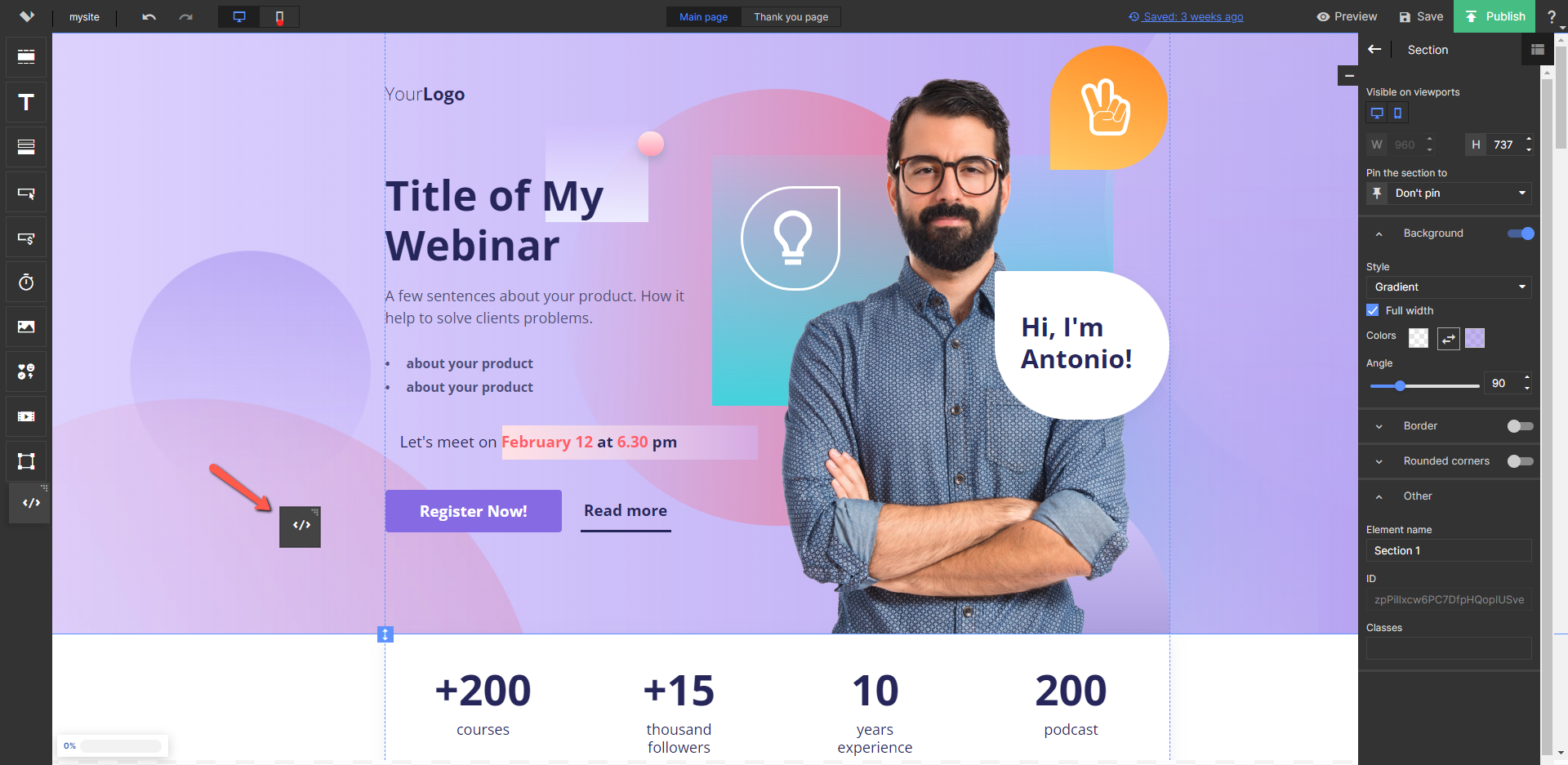 Now, after you placed the HTML element, click on the Edit button.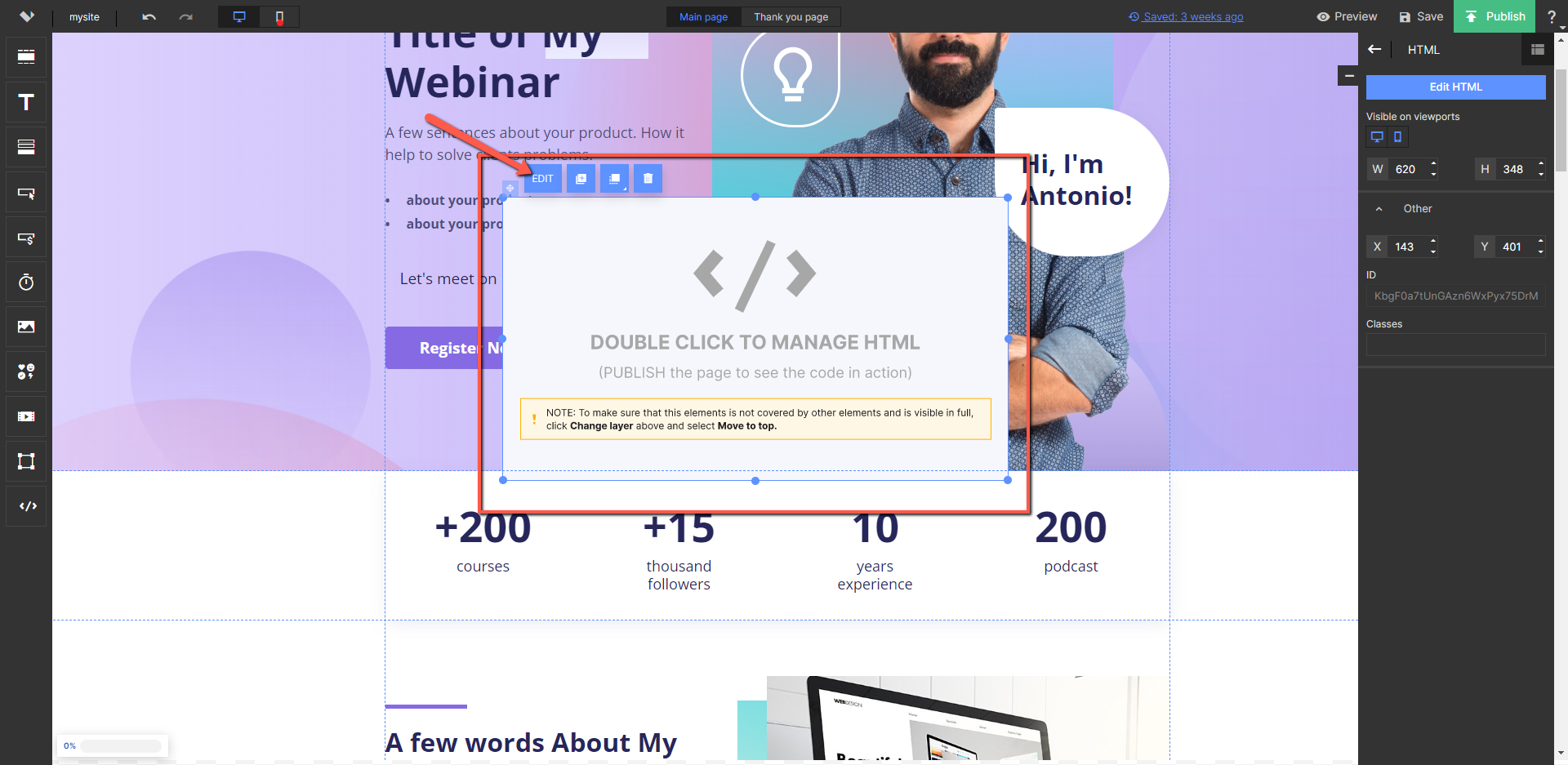 Simply, paste the widget code you copied in the HTML code window and click on the save button.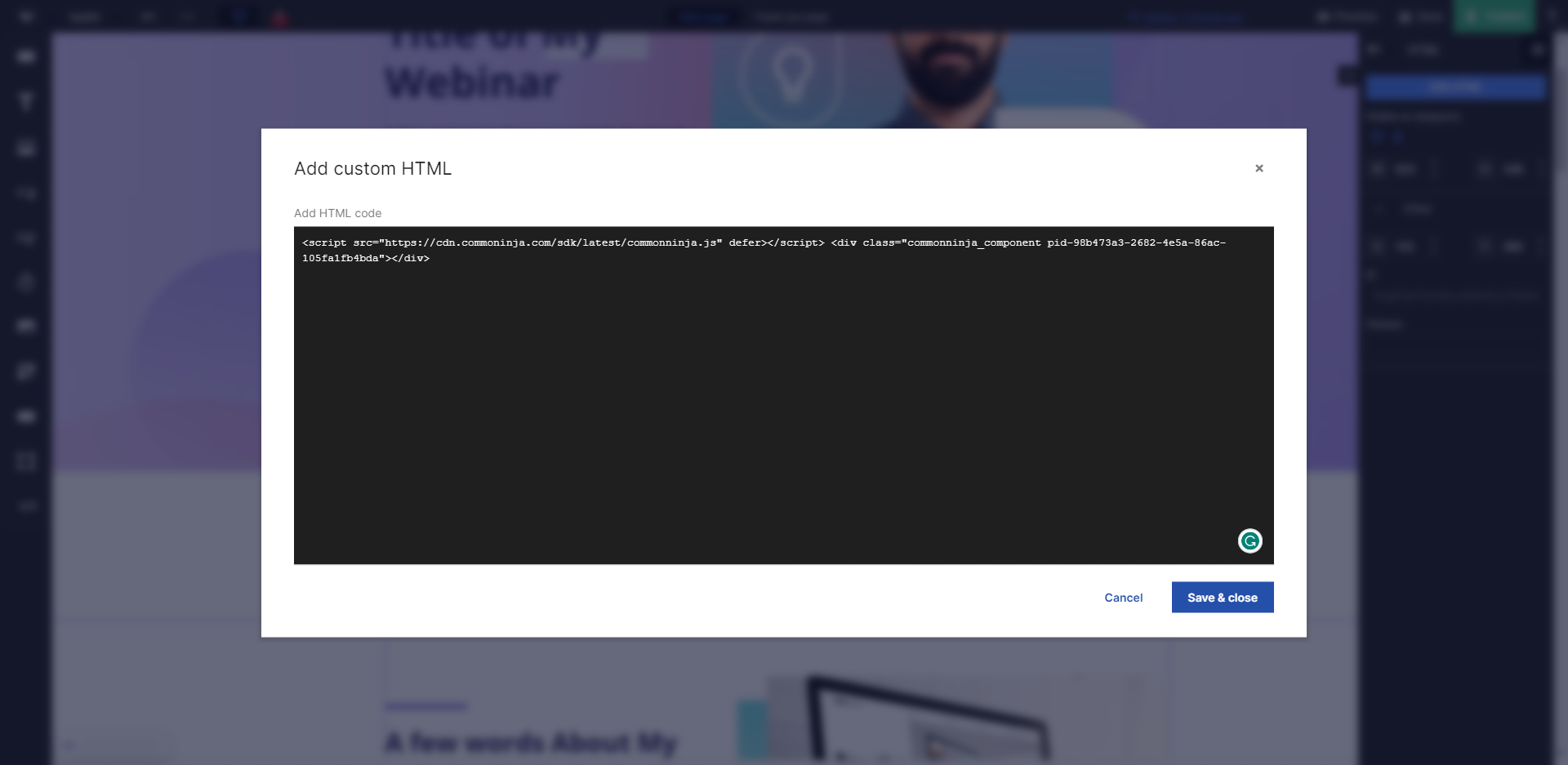 That's it! Now the widget will appear on your Landingi page after you'll publish it.