ReadyMag is a web publishing platform that allows users to create and design various digital publications such as magazines, presentations, websites, portfolios, and more. It provides an intuitive, drag-and-drop interface and a wide range of customizable design tools, making it accessible for both beginners and professionals. The platform also supports embedding multimedia content, including video, audio, and interactive elements, to create engaging and dynamic web experiences. It is a great tool for digital storytellers, designers, marketers, and businesses to create unique online publications without any coding knowledge.
Copy the widget code on Common Ninjage
First, you need to copy the widget's HTML code. There are several methods to do so.
Method 1: From the Widget's Editor
Once you've saved your widget, at the top right corner, to the left of the "preview" button, you will see the "Add to Website" button, represented by the "</>" symbol. Click on it.

Then, in the window that opens up, you will see the code. Simply click on the copy button next to it.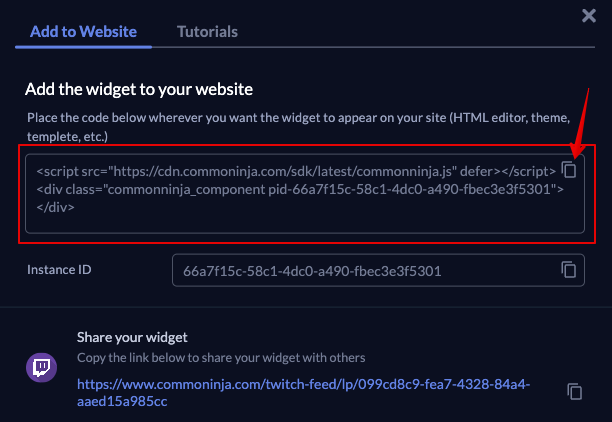 Method 2: From the Dashboard
From your user dashboard, find the widget you want to add to your website from within the "Widgets" tab. Next to it, and under the "Actions" heading (on the right side), you will see a purple button with "Add to Site" on it. Click on it.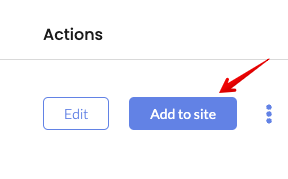 A window will pop up, and here, simply click on the copy button next to the code to copy it.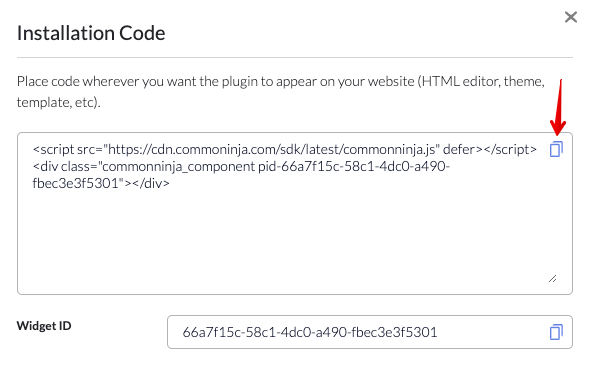 Embedding the code in the ReadyMag editor
Head to your page on the Readymag editor.
On the bottom menu, click on Add Widget.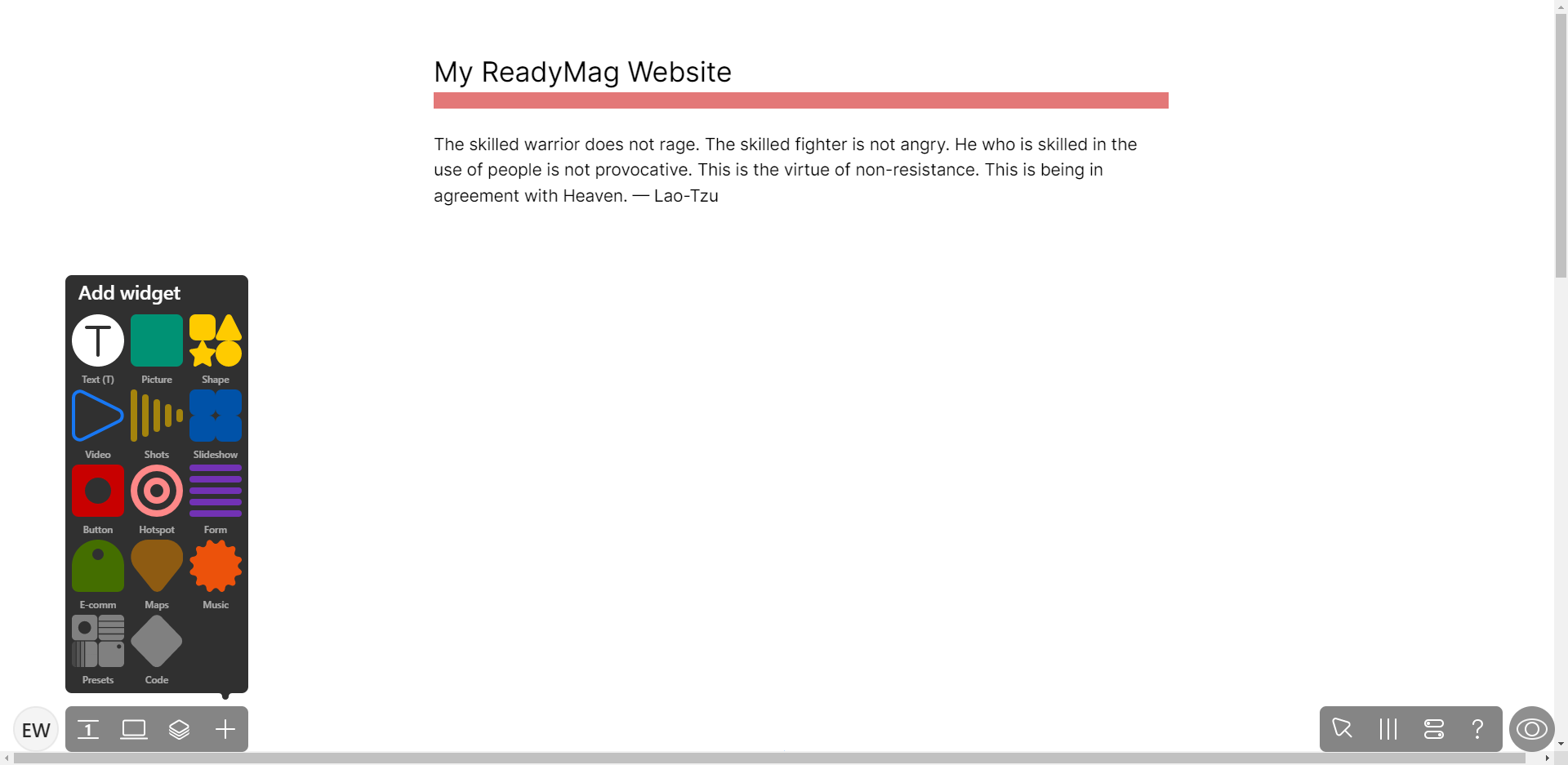 Select the Code widget by clicking on it.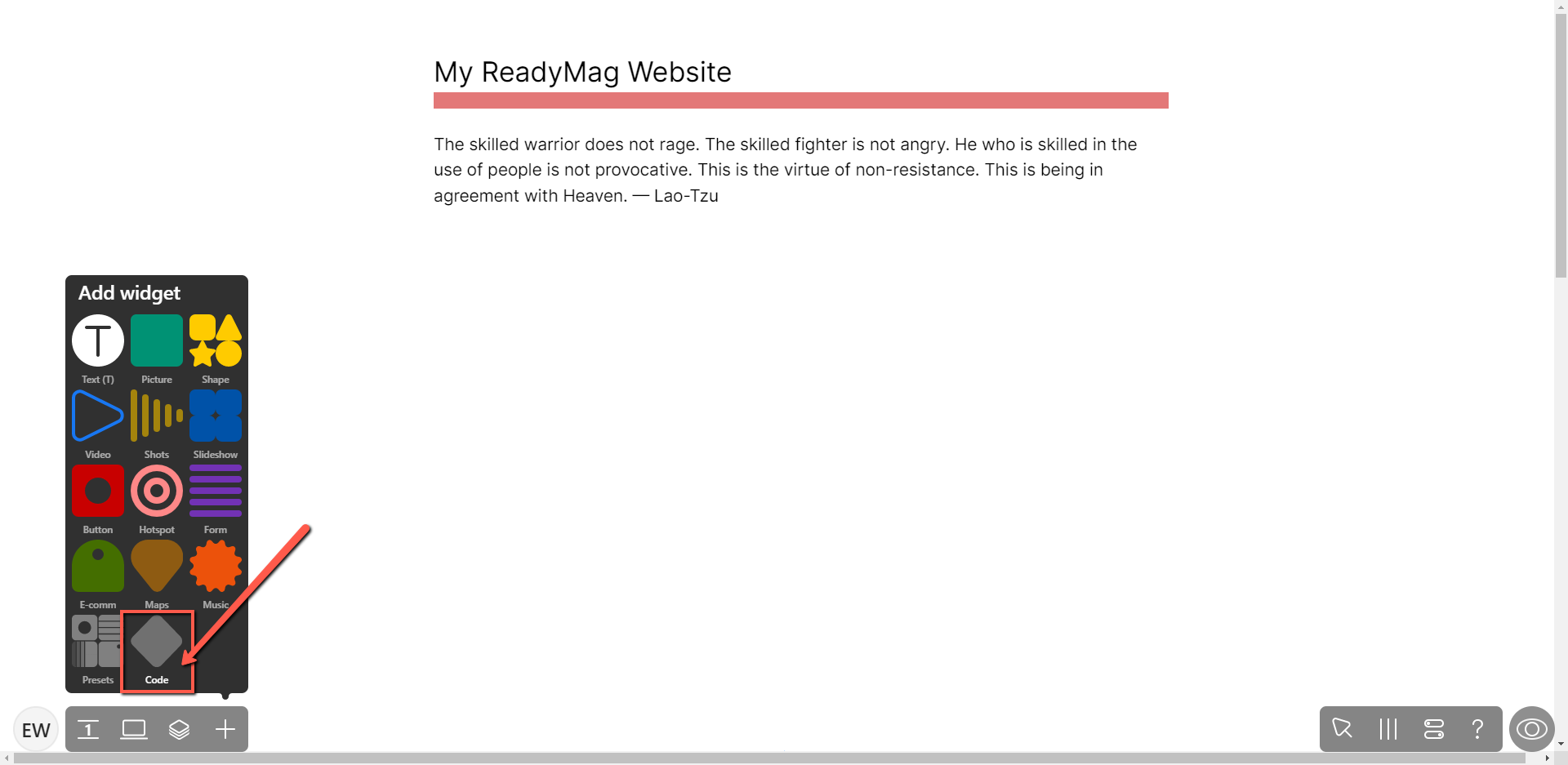 The Code widget will be added to your page, drag and place it wherever you wish.
In the bottom window, simply paste the widget code you've copied before.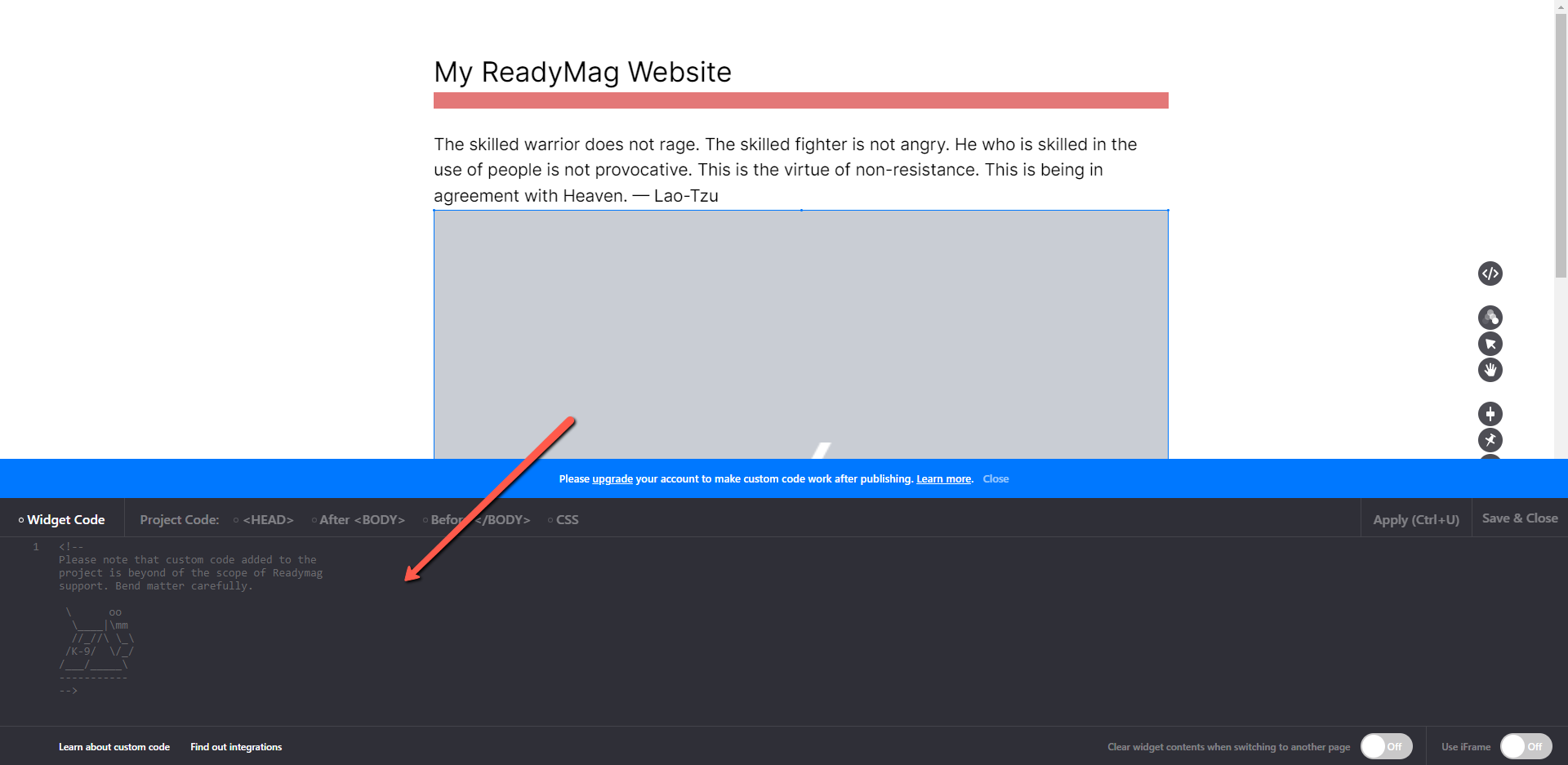 Click the Apply button to see the widget content embedded in your page and click Save & Close to save your work.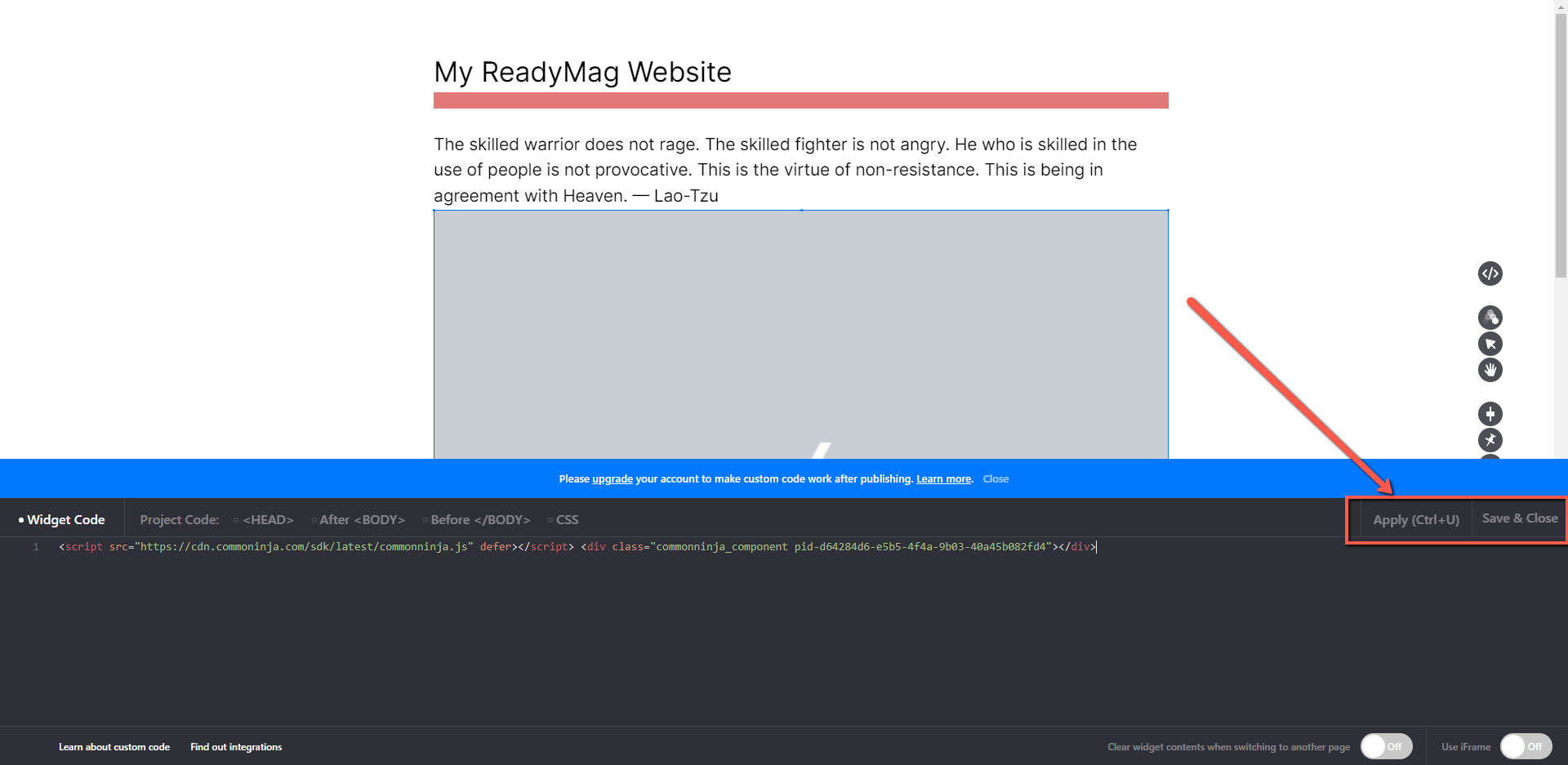 Note: the widget will appear on your published page, only if you have a ReadyMag premium account.