If you are working on a Chart and Graphs and want to refresh the data every few seconds, you can easily do so through our plugin editor. You want to refresh the chart data and may not have time to manually refresh it. This is where the Auto Refresh option comes in handy.
To refresh your chart data, Go to Settings, and select from the drop-down menu against Auto Refresh. Choose how often you want the data to be refreshed, from every 10 seconds to up to 60 minutes.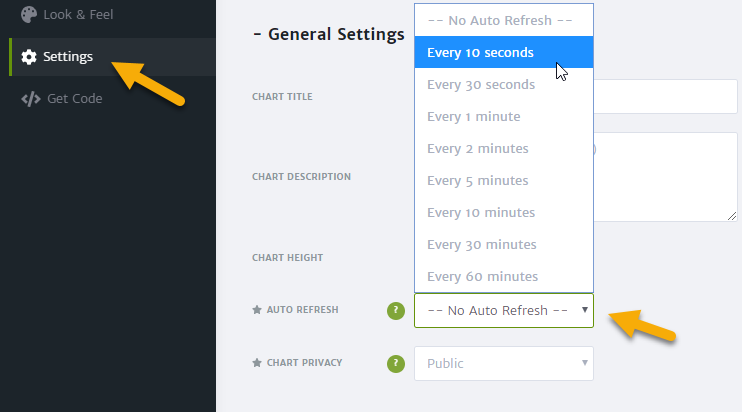 In order to auto refresh your chart, it is important to make and Save changes, else the auto refresh option won't update your data.