Duda is a powerful yet simple cloud based website builder. We received loads of queries from you guys on how to add the plugins to Duda. So, here you go!
In this tutorial, we will guide you step by step on how to add a plugin to your Duda site:
1. First, you need to copy the widget's HTML code. There are several methods to do so.
Method 1: From the Widget's Editor
Once you've saved your widget, at the top right corner, to the left of the "preview" button, you will see the "Add to Website" button, represented by the "</>" symbol. Click on it.

Then, in the window that opens up, you will see the code. Simply click on the copy button next to it.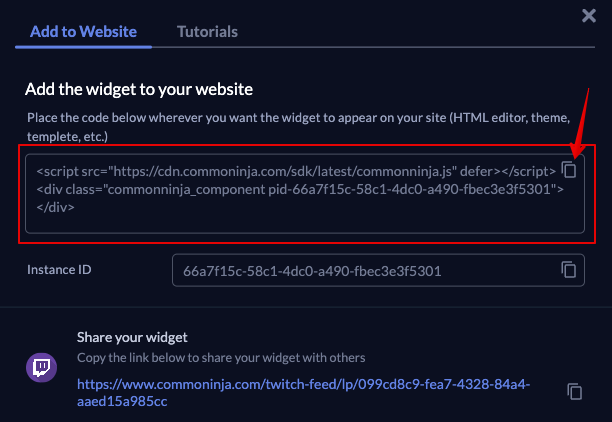 Method 2: From the Dashboard
From your user dashboard, find the widget you want to add to your website from within the "Widgets" tab. Next to it, and under the "Actions" heading (on the right side), you will see a purple button with "Add to Site" on it. Click on it.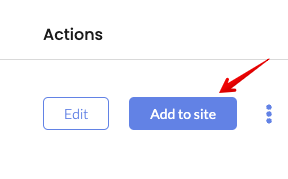 A window will pop up, and here, simply click on the copy button next to the code to copy it.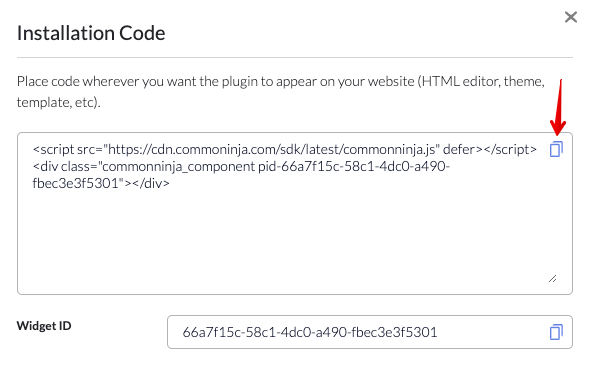 In your My Duda Dashboard, you click the Widgets

option in the left panel. Once it expands, you will see a number of widgets that you can add from.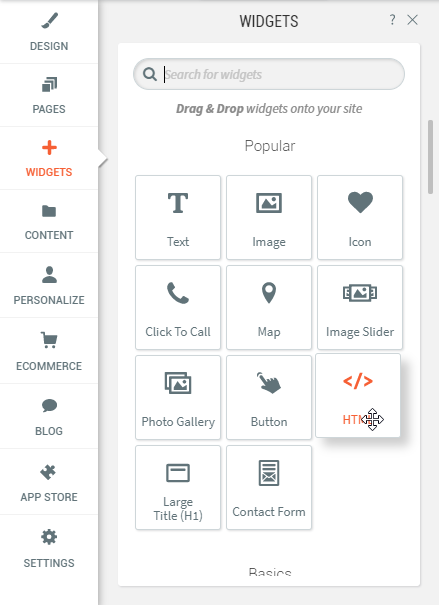 Now click and drag the HTML widget to where you want the code to appear on your Duda site.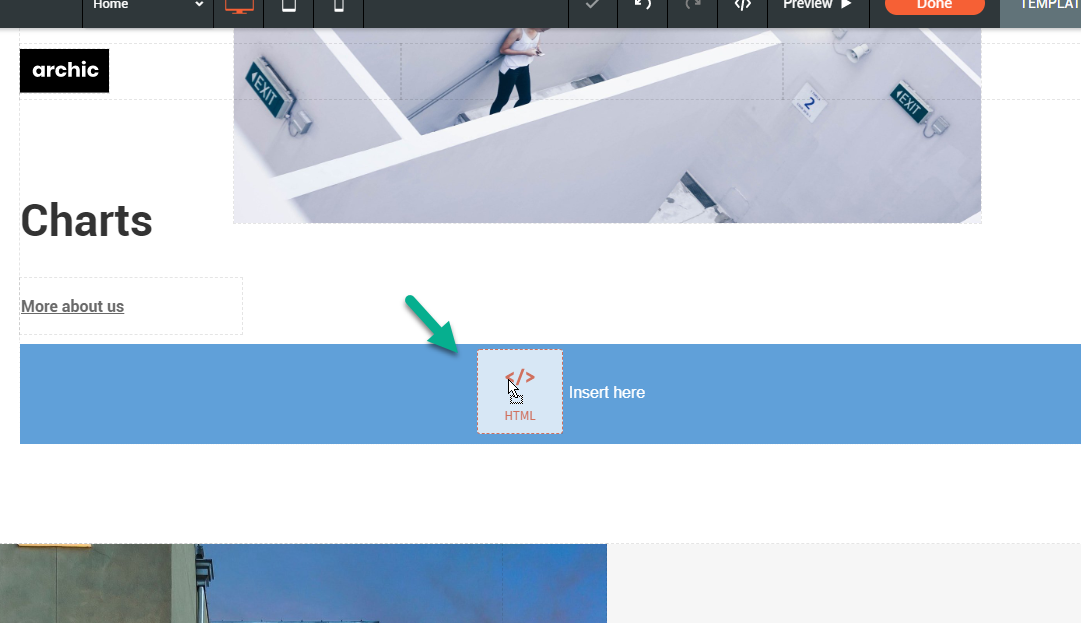 Now paste the plugin script here. You will see a loading icon.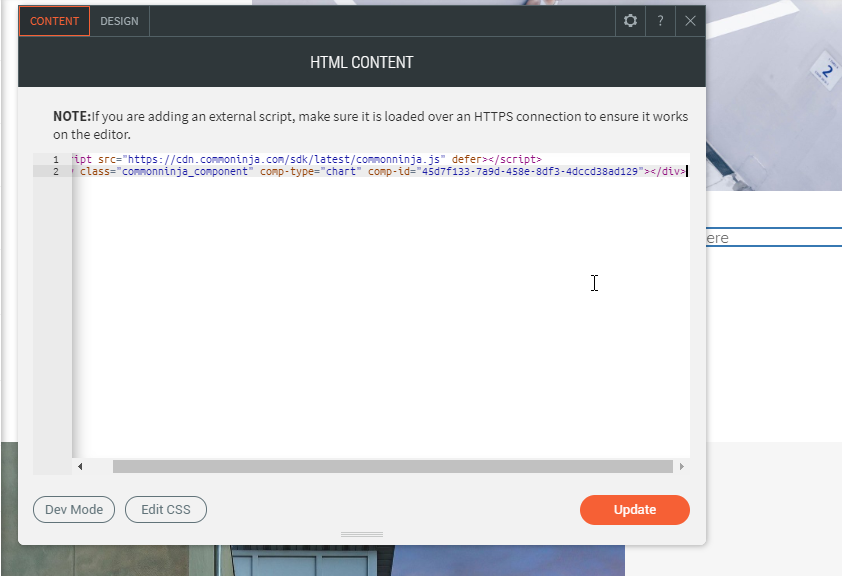 Once the plugin loads, you will be able to see the code successfully embedded on your Duda website. As always, it is up to you to ensure that your website remains responsive for smartphones, by adjusting the size of the plugin through the drag and drop builders.