Webs is an easy-to-use online tool for creating ideal personal and small business websites.
In this tutorial, we will guide you step by step on how to add a plugin to your Webs site:
1. First, you need to copy the widget's HTML code. There are several methods to do so.
Method 1: From the Widget's Editor
Once you've saved your widget, at the top right corner, to the left of the "preview" button, you will see the "Add to Website" button, represented by the "</>" symbol. Click on it.

Then, in the window that opens up, you will see the code. Simply click on the copy button next to it.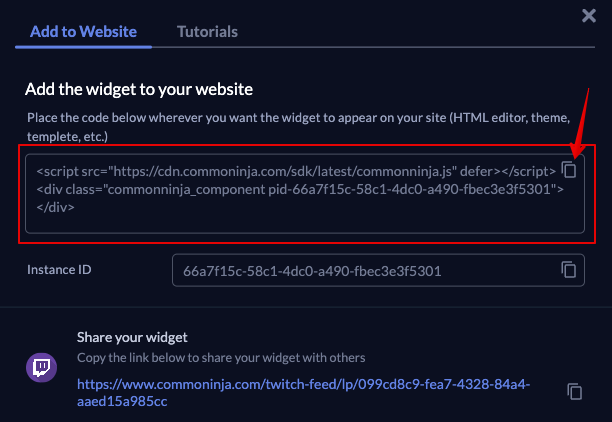 Method 2: From the Dashboard
From your user dashboard, find the widget you want to add to your website from within the "Widgets" tab. Next to it, and under the "Actions" heading (on the right side), you will see a purple button with "Add to Site" on it. Click on it.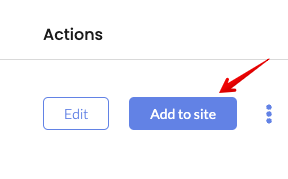 A window will pop up, and here, simply click on the copy button next to the code to copy it.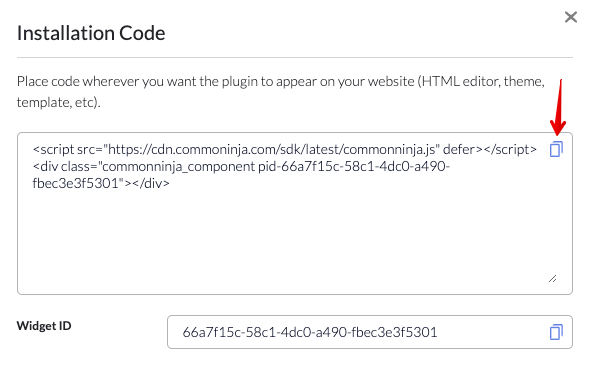 In your Sites Editor, click the Other icon at the bottom to access the Custom HTML

option.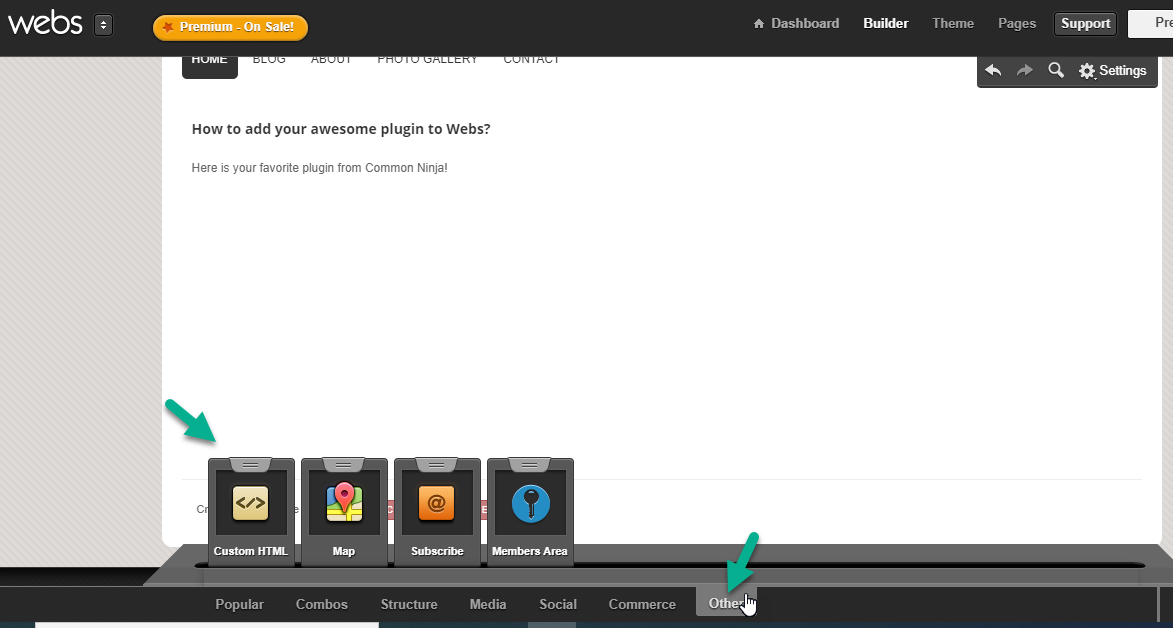 Now, click and drag it to wherever you like. Now double click to edit the HTML

code.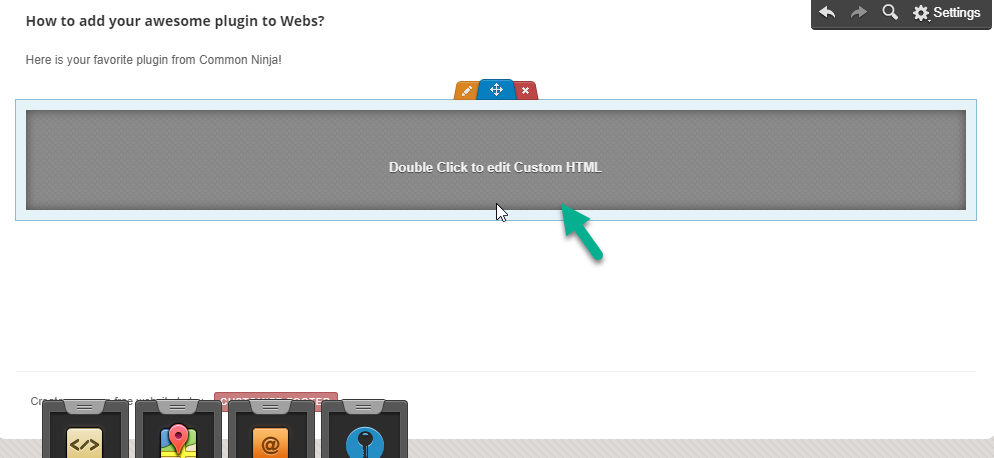 Copy/paste your code and click Save. You will now be able to see your plugin!