How to add several Before and After sliders on your webpage?
You can create multiple Before and After sliders, to display on the same page several different Before and.
The sliders will be shown one under the other.
Enter the "Content" tab in the Editor and click on the Green + button at the top.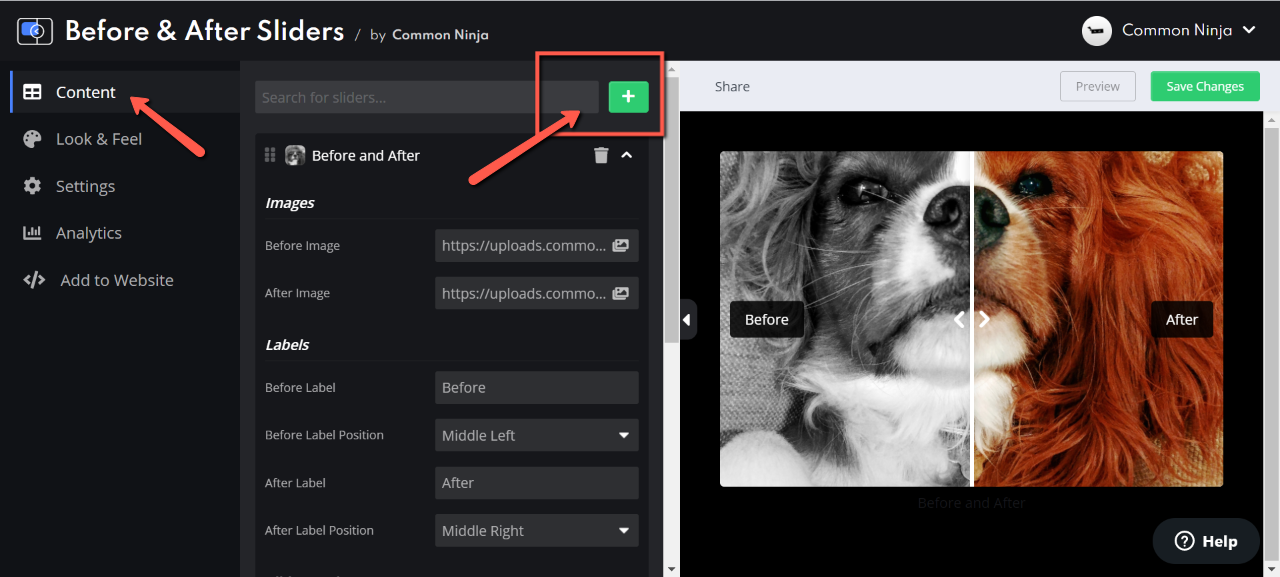 You can also click on the "Add a slider" button at the bottom of the list.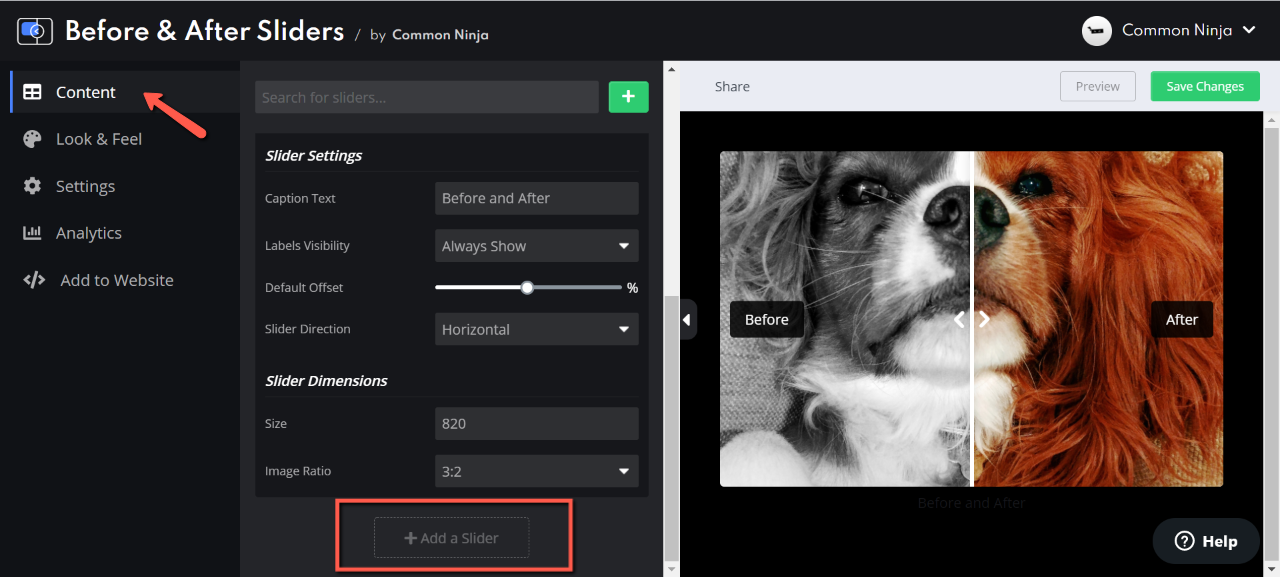 An empty new Before and After slider will appear.