It's very easy to add Common Ninja's HTML code to Website X5.
1. First, copy the app's HTML code.
To do so, in the app's dashboard, go to "Add to Website". Here, click on the green button (it will automatically copy the code).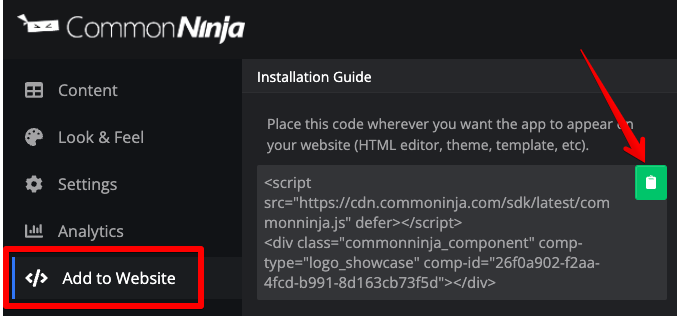 2. Then go to your Website X5's dashboard, and choose the "Pages" tab. Then, choose the "HTML Code" option, and drag and drop it to the page creation area.

3. Next, click on the HTML Code area that appears after drag and dropping it and a new window will open up. Here, paste the code you've copied before and click on the green check button on the top-right corner. That's it. You should see Common Ninja's app on your page.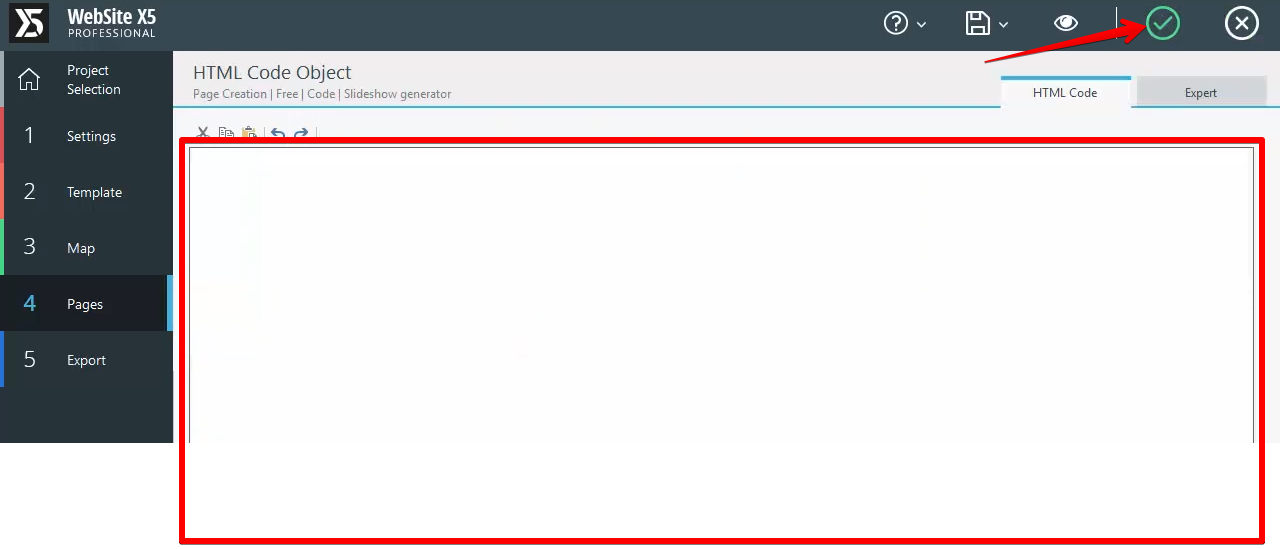 4.