It's very easy to add Common Ninja's HTML code to One.
1. First, copy the app's HTML code. To do so, in the app's dashboard, go to "Add to Website". Here, click on the green button (it will automatically copy the code).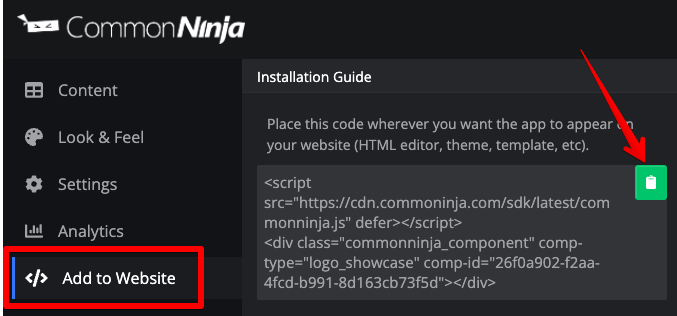 2. Next, go to your One dashboard, and from the digit menu, select the "Code" widget. Add it to your page, and paste the code you've copied before into its text field. Save and that's it. You should see Common Ninja's app on your page.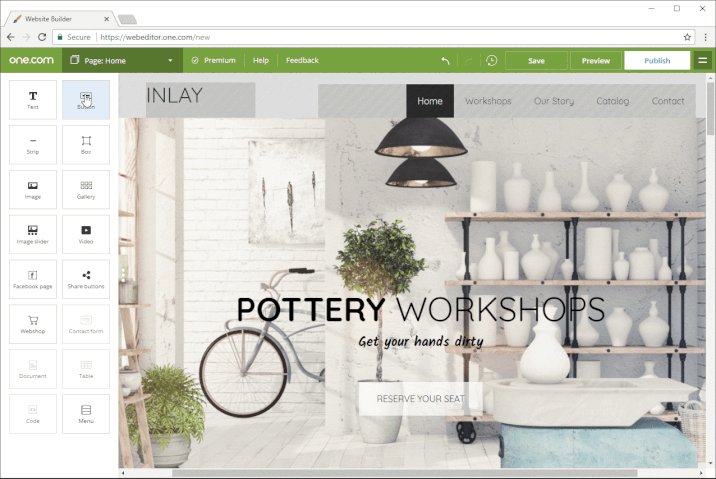 Source: One