OpenCart is a powerful and user-friendly open-source e-commerce platform that enables individuals and businesses to create their online stores with ease. With its extensive range of features and customizable options, OpenCart provides a flexible and scalable solution for selling products and services online. It offers a vast library of themes and extensions, allowing users to personalize the look and functionality of their stores. OpenCart supports multiple currencies and languages, making it suitable for international businesses. Its intuitive admin panel enables efficient management of inventory, orders, and customer data. OpenCart's robust architecture ensures stability and fast performance, ensuring a seamless shopping experience for both merchants and customers. Whether you're a small business owner or a large enterprise, OpenCart provides a reliable and comprehensive platform for establishing a successful online presence.
Copy the widget code on Common Ninjage
first, you need to copy the widget's HTML code. There are several methods to do so.
Method 1: From the Widget's Editor
Once you've saved your widget, at the top right corner, to the left of the "preview" button, you will see the "Add to Website" button, represented by the "</>" symbol. Click on it.

Then, in the window that opens up, you will see the code. Simply click on the copy button next to it.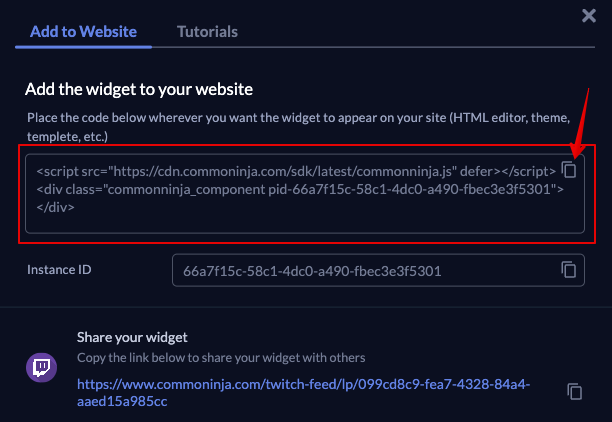 Method 2: From the Dashboard
From your user dashboard, find the widget you want to add to your website from within the "Widgets" tab. Next to it, and under the "Actions" heading (on the right side), you will see a purple button with "Add to Site" on it. Click on it.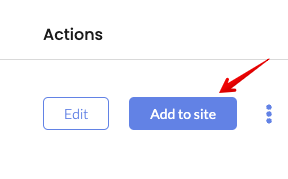 A window will pop up, and here, simply click on the copy button next to the code to copy it.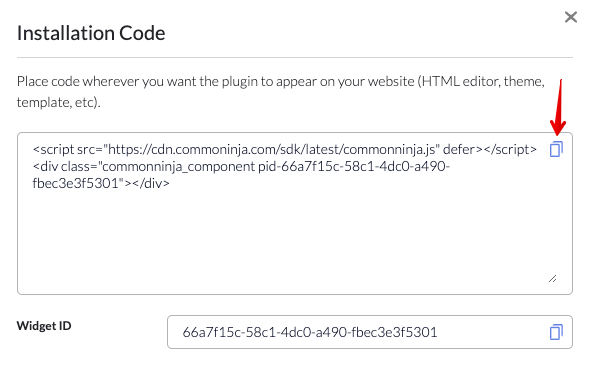 Embedding the code in the OpenCart editor
Head to your OpenCard admin.
In the left menu, enter Extensions.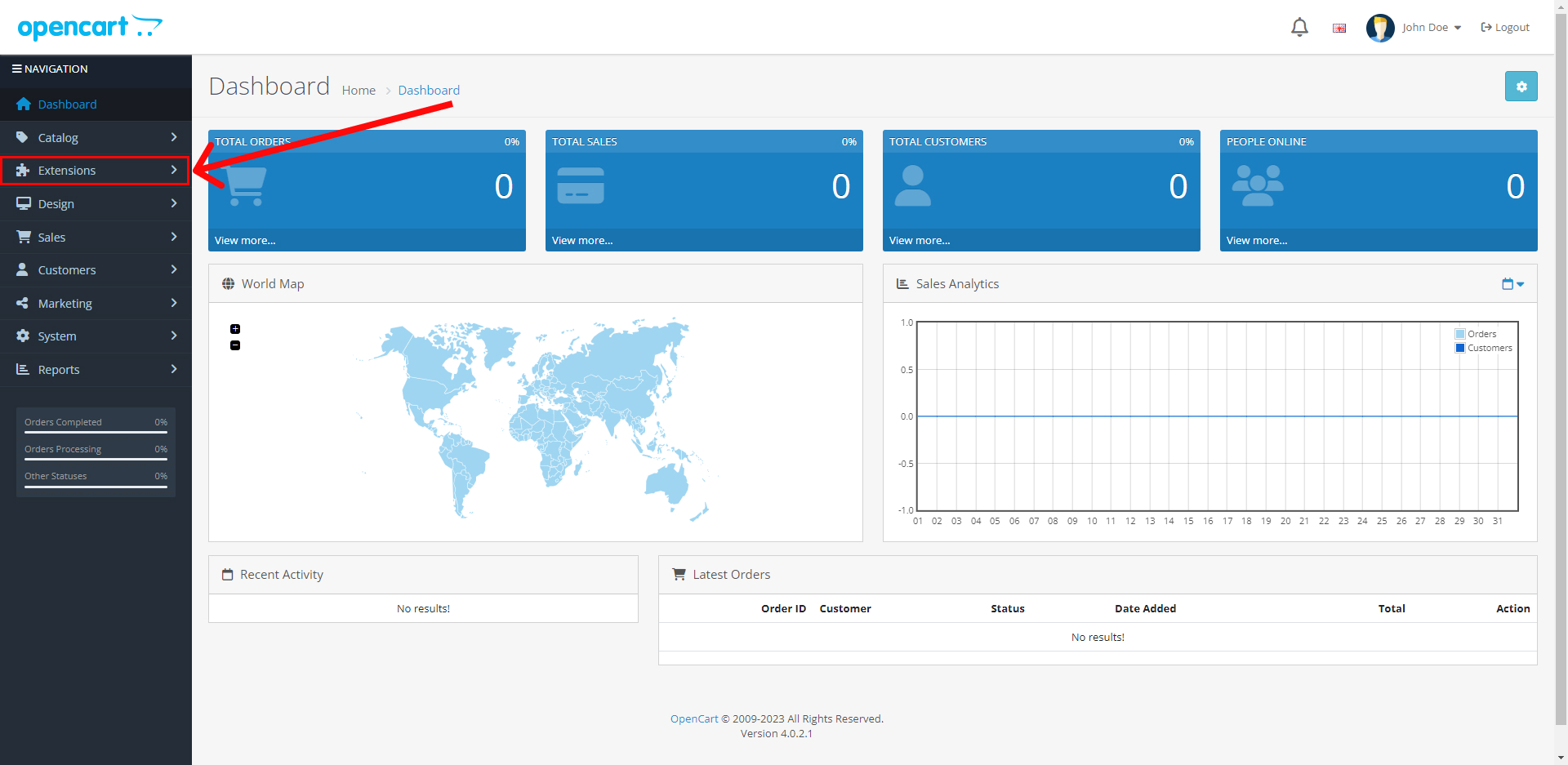 Choos the Modules' Extensions from the drop-down.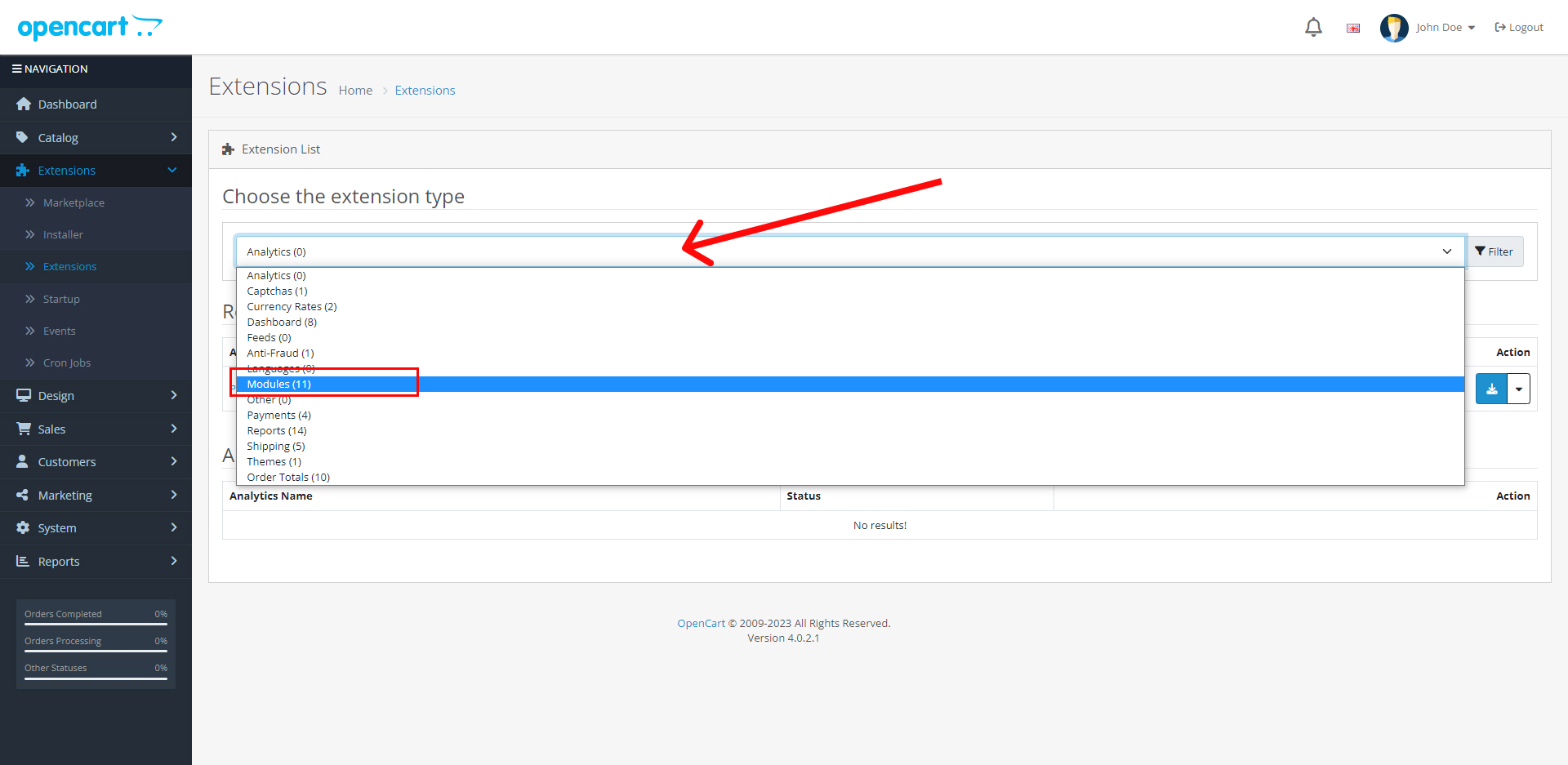 Find the HTML Content in the list and click on the Enable button.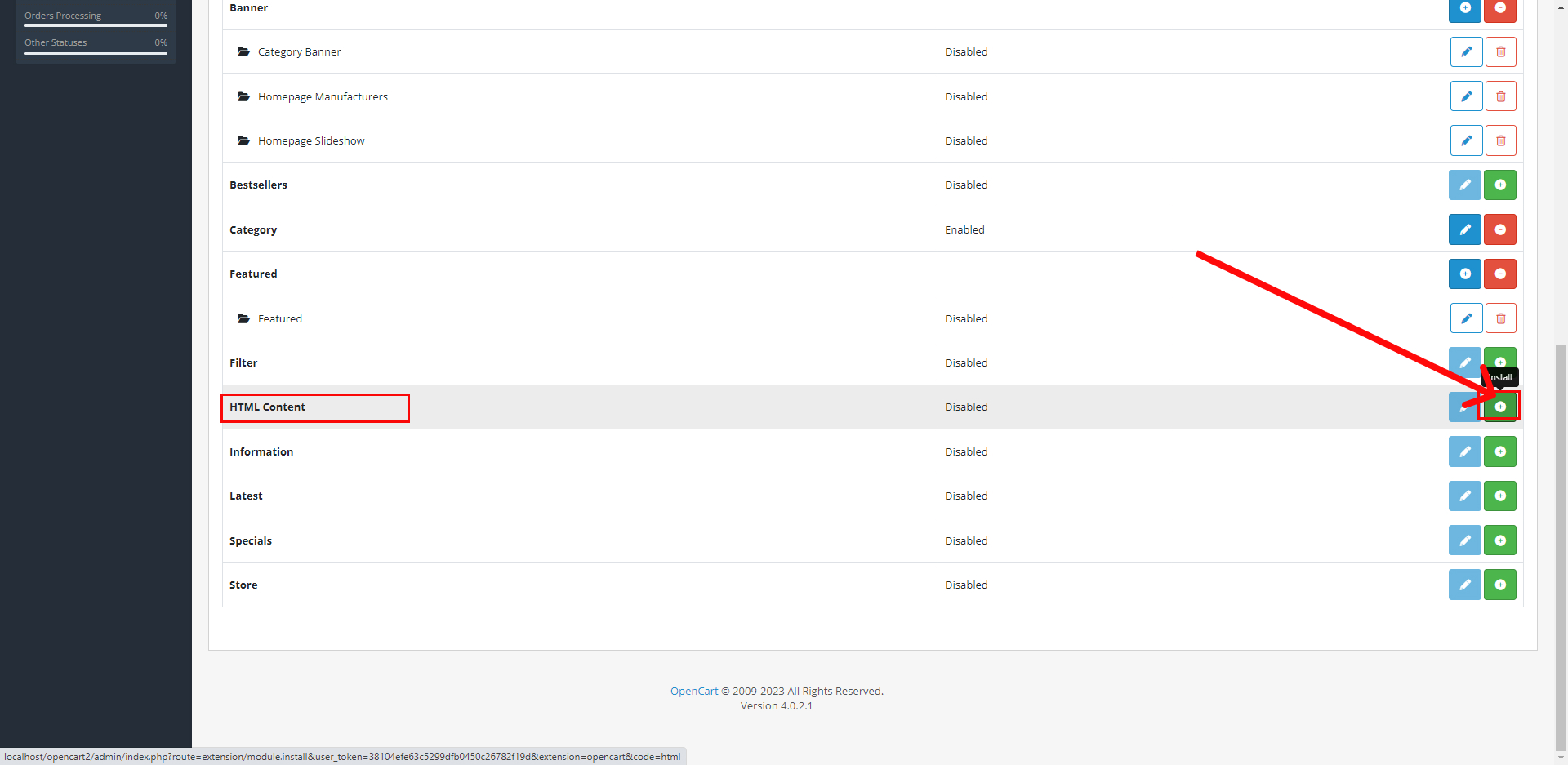 Now, that the HTML Content is enabled, click on the Edit button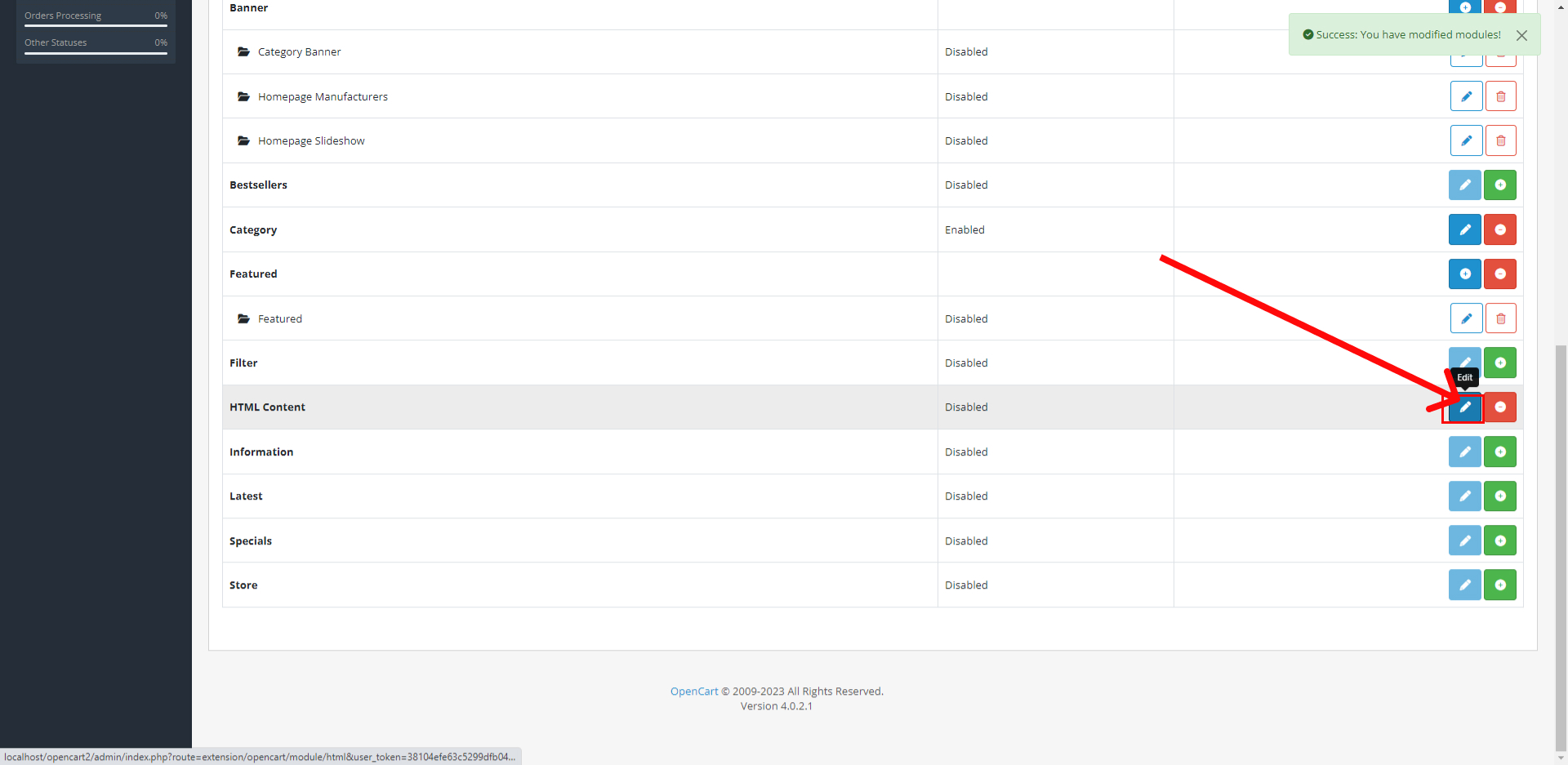 Simply paste the widget code you've copied before, set the Modle name, set the status as enabled, and click on the Save button.
Now, enter the Layouts on the left menu.
Find the layout you wish to add the widget, and click the Edit Button.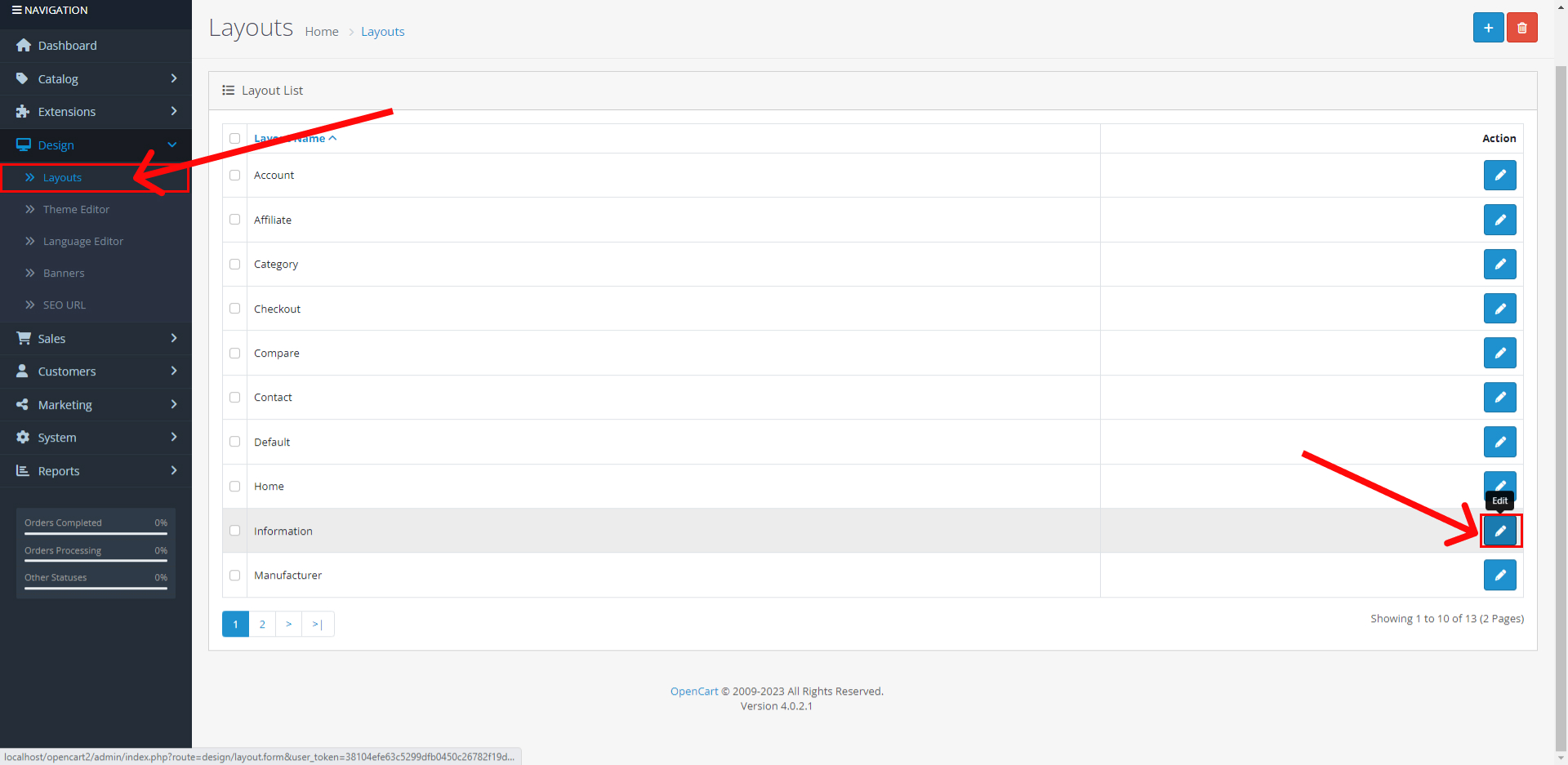 In the desired position, click on Add Module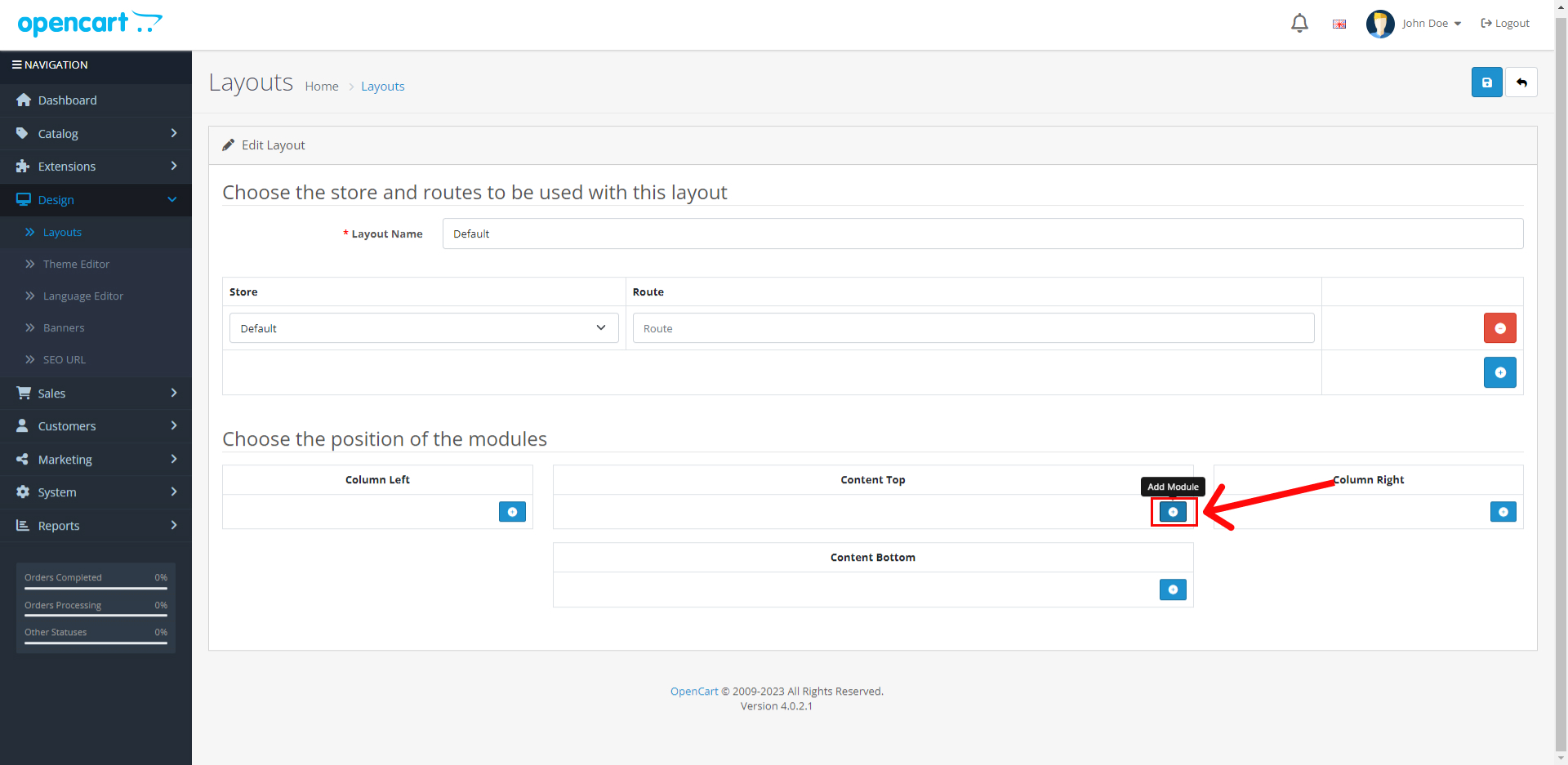 Select the Module you've just created, and click on the Save button.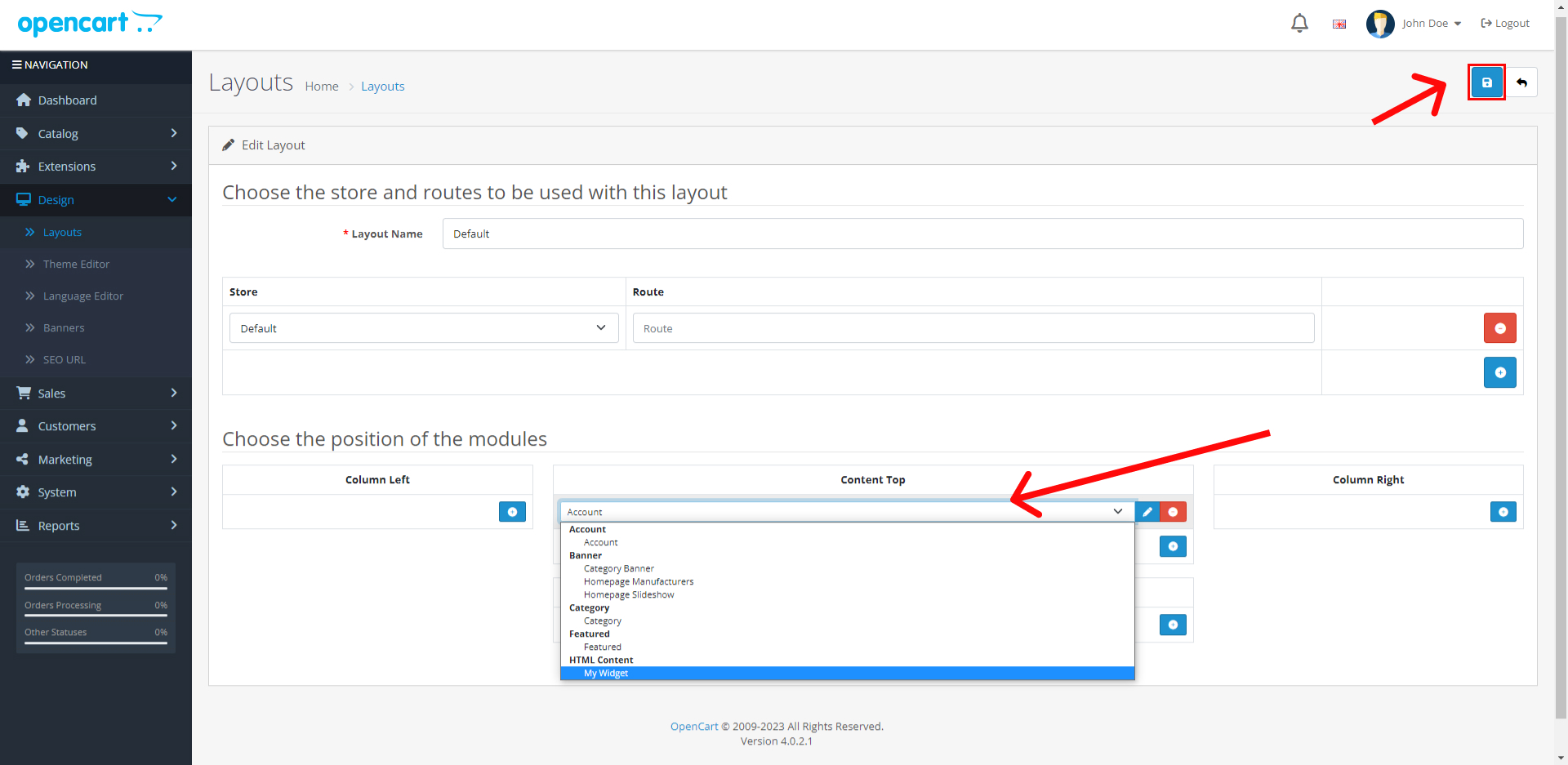 And that's it. Now the widget will show on your OpenCart website.