In this tutorial, we'll provide you with step by step on how to add Brackets to a Wix website:
1. Create Brackets and start the tournament.


2. Copy the widget's HTML code.


3. In your Wix sites admin panel (wix.com/account/sites), click the site you want to edit. Once in the site dashboard, click the plus icon, More, and click Embed Code, then select the Embed HTML option.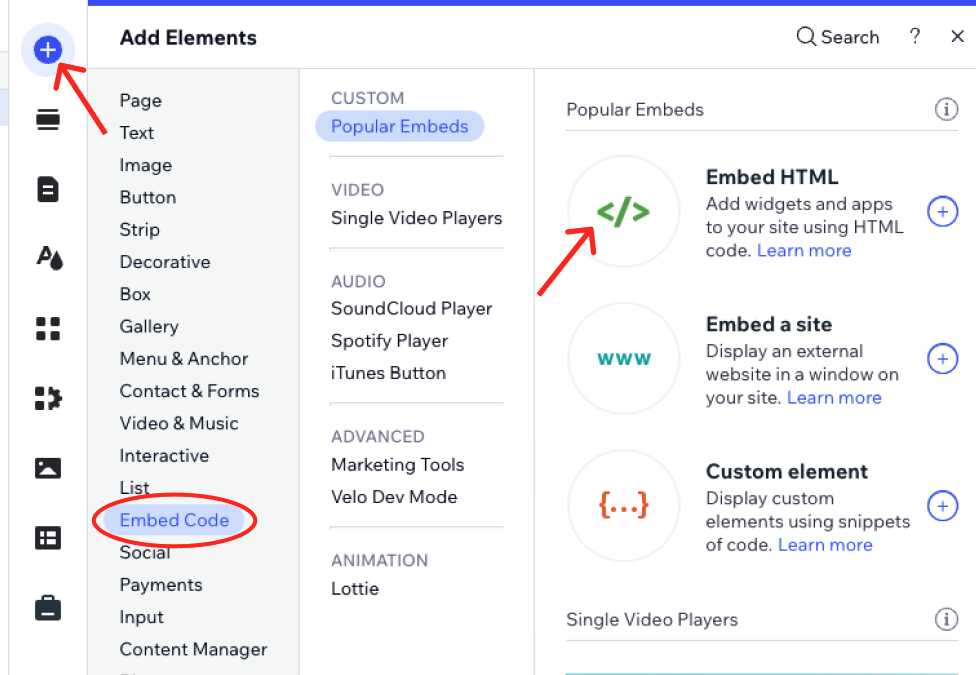 4. On your newly added element, click on the "Enter Code" button: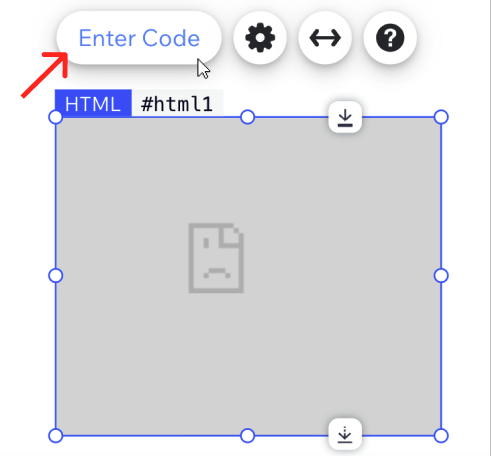 5. In the opened pop-up, select Code under the "What do you want to add?" section, paste the code, and click on the update button. You will see your plugin updated in the field. Since Wix is a drag-and-drop editor, you can simply resize and arrange it any way you want.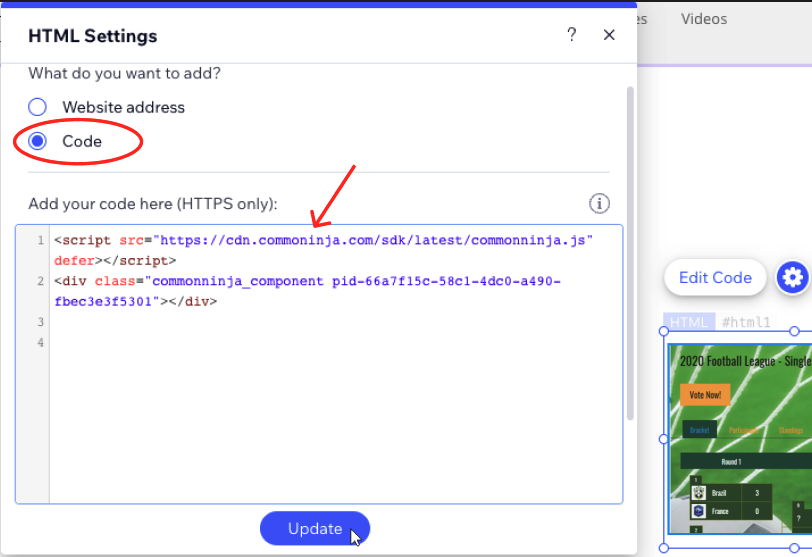 Congratulations! You've just added your bracket to your Wix website :)