When creating Voting brackets with Brackets Ninja by default after a voting round ends, the bracket's editor needs to manually select the winner on each game and update the bracket.
Now, with a new capability, you may change the winner selection to a smart and automatic process that will automatically find the winner on each game in the active voting round and move it to the next one.
In order to enable this automatic process, simply toggle on the "Automatic Winners" feature under the "Voting" panel in our editor: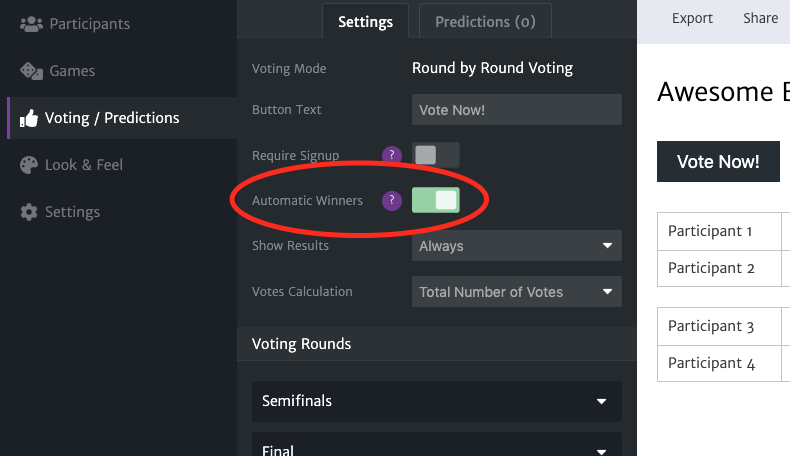 Brackets Generator
This Article refers to Brackets Creator. Generate any Kind of Online Bracket or Tournament Quickly and Easily for FREE and embed it in any website.
Create Brackets