Now that you have added participants to your brackets, you can easily change the gaming structure. Adjust which players will pit against each other in each round, etc. Depending upon your tournament structure, you can always adjust these settings. As a reference, we will be using the following image that has been used in our tutorial:
How to Add Participants (Players/Teams) in Ninja Brackets.
To manage games, head over to your Dashboard and click Games.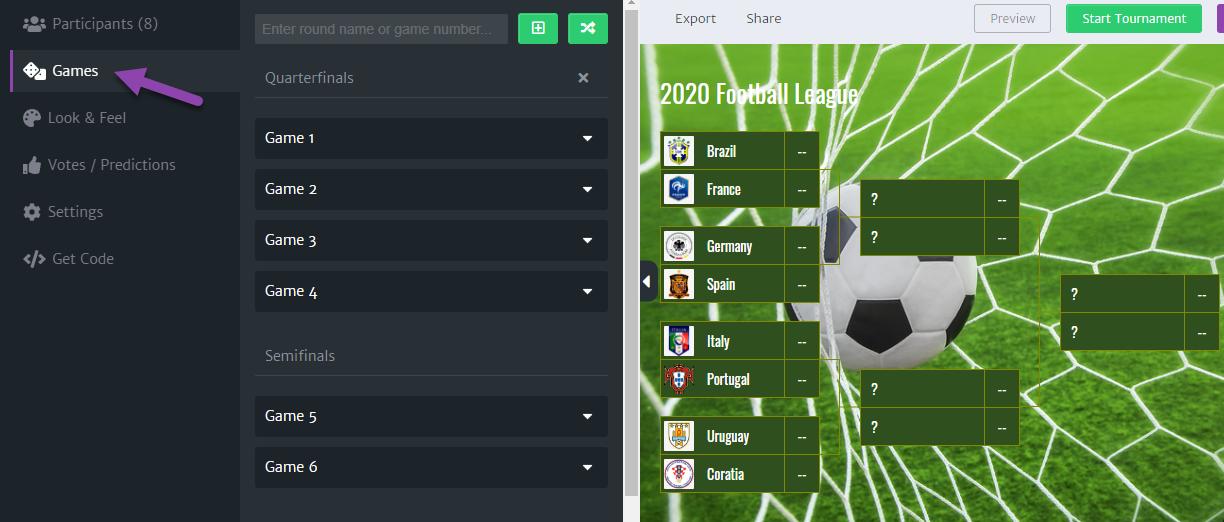 You will see the list of Games such as Game 1, Game 2, etc. To change the players for the first match, click Game 1

and select from a dropdown menu of participants (players/teams). So, instead of Brazil vs. France, we want Spain vs. Portugal as our first match, and here is how we will do it: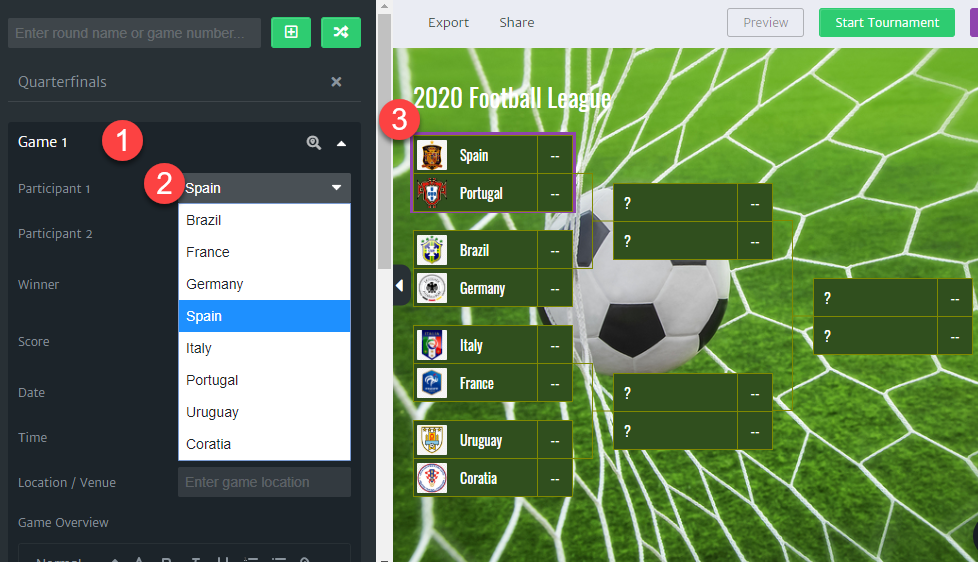 To add the Date/Time and Location to each game, head over to the tutorial here.
Brackets Generator
This Article refers to Brackets Creator. Generate any Kind of Online Bracket or Tournament Quickly and Easily for FREE and embed it in any website.
Create Brackets