At times, you may need more than 1 bracket and several of the participants could be the same ones from your previous tournaments. Instead of adding them again and redoing all your work, Brackets Ninja allows you to import/add bulk participants to your current bracket from other saved brackets.
To do this, follow the steps below:
To add bulk participants, click on the icon in the Participants

panel: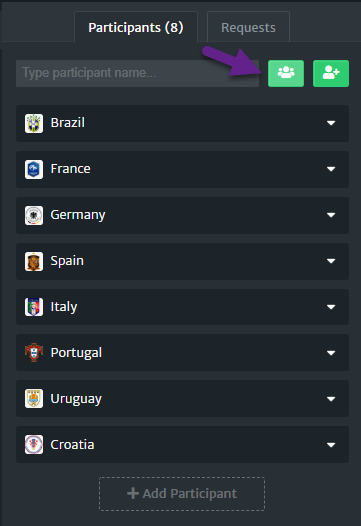 A new popup window will display. You will have two options:
Either add participants name, one for each line
OR
Import Participants from another bracket. Click the dropdown menu next to Select Bracket. Now check the number of participants you want to add. Or if you want to select all participants, click on the check icon to add all.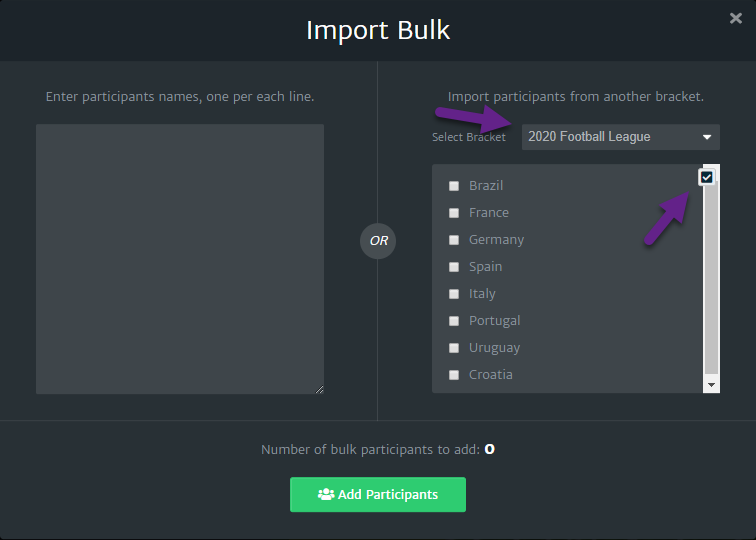 Once you are done adding all participants, you will see how many participants you will be adding right next to Number of bulk participants to add:

. In our case, we have selected all 8.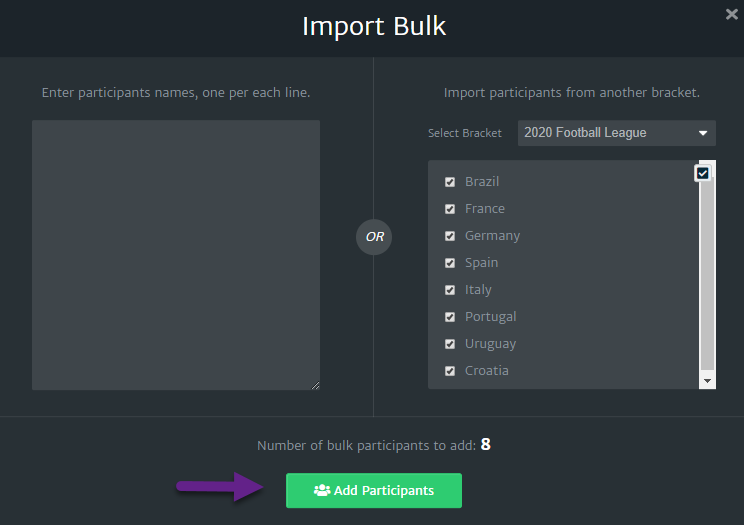 When you click Add Participants, all of them will be shown added in the Participants

panel. The Brackets Ninja would automatically show the actual number of participants by adding them up. Before adding, we had 8 participants, and after bulk import, we now have 16 participants.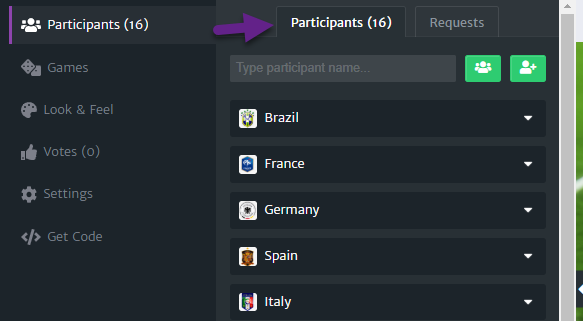 And that's about it! Hope that was easy enough to understand :)
Brackets Maker
This Article refers to Brackets Generator. Generate any Kind of Online Bracket or Tournament Quickly and Easily for FREE and embed it in any website.
Create Brackets