You created an awesome tournament, but had a hard time in deciding how participants would play each other? If you don't want to waste time in manually selecting participants for each game, let Brackets Ninja do it for you!
To shuffle the order of participants, click Games and in the right panel click the shuffle button as shown below. Your participants will be shuffled randomly.
Please note that this option won't be available for tournaments that already started (published bracket).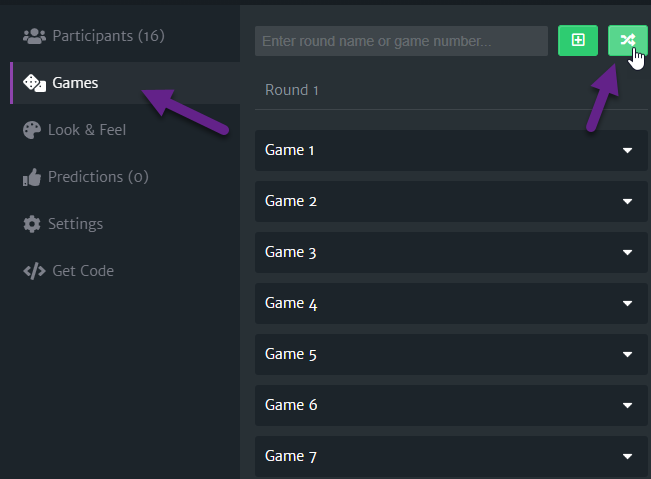 That's all you need to do to shuffle the participants!