Selecting tournament winners, updating scores and creating tables, etc. are the most basic features acting as the backbone of Brackets Ninja.
PS: The following tutorial applies to all types of brackets/tournaments. Also, you can ONLY select tournament winners and update scores AFTER your bracket is published. You can also change the winners and scores at any time, but you won't be able to change participants' names and bracket type.
Head over to Games, and click on any game you want to choose winners for. Click the drop-down arrow to expand, and you will see the following options:

Participant 1 - The first participant of the game.

Participant 2 - The second participant of the game.

Winner - Choose your winner by selecting any one of the participants.

Score - Edit your score. Ideally, it should be more for the winner, and less for the opponent.

Date - Specify the Date for the game.

Time - Specify the Time for the game.

Location / Venue - Specify the Location / Venue for the game.

Game overview - You are free to write the game description, such as sports commentary, and any details that you want to share with your end users.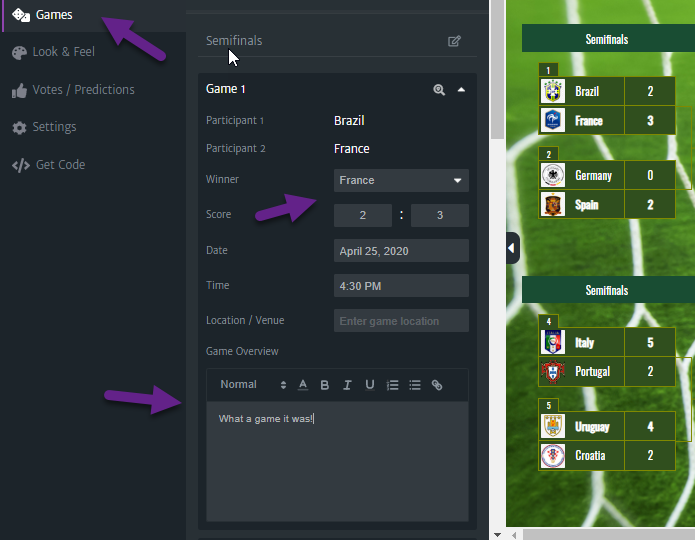 2. To view the details, you can also click on the game title in the bracket and a new popup window will display. Herein, you can find out the details of each game, such as the ones you have specified in the previous step: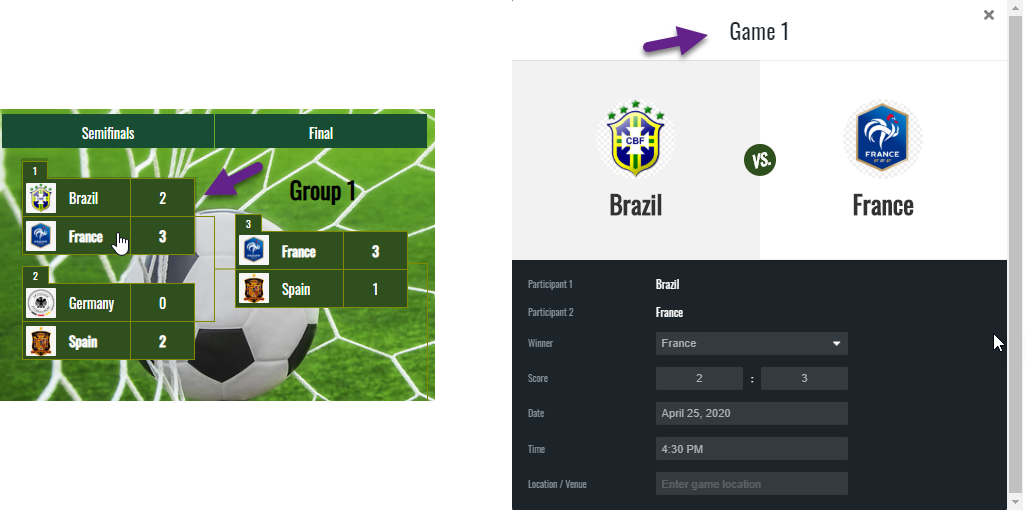 When you follow the tutorial and select winners and update scores for all games, here is how the bracket will look like. Note that this is the March Madness bracket, and yours may differ depending upon your tournament type: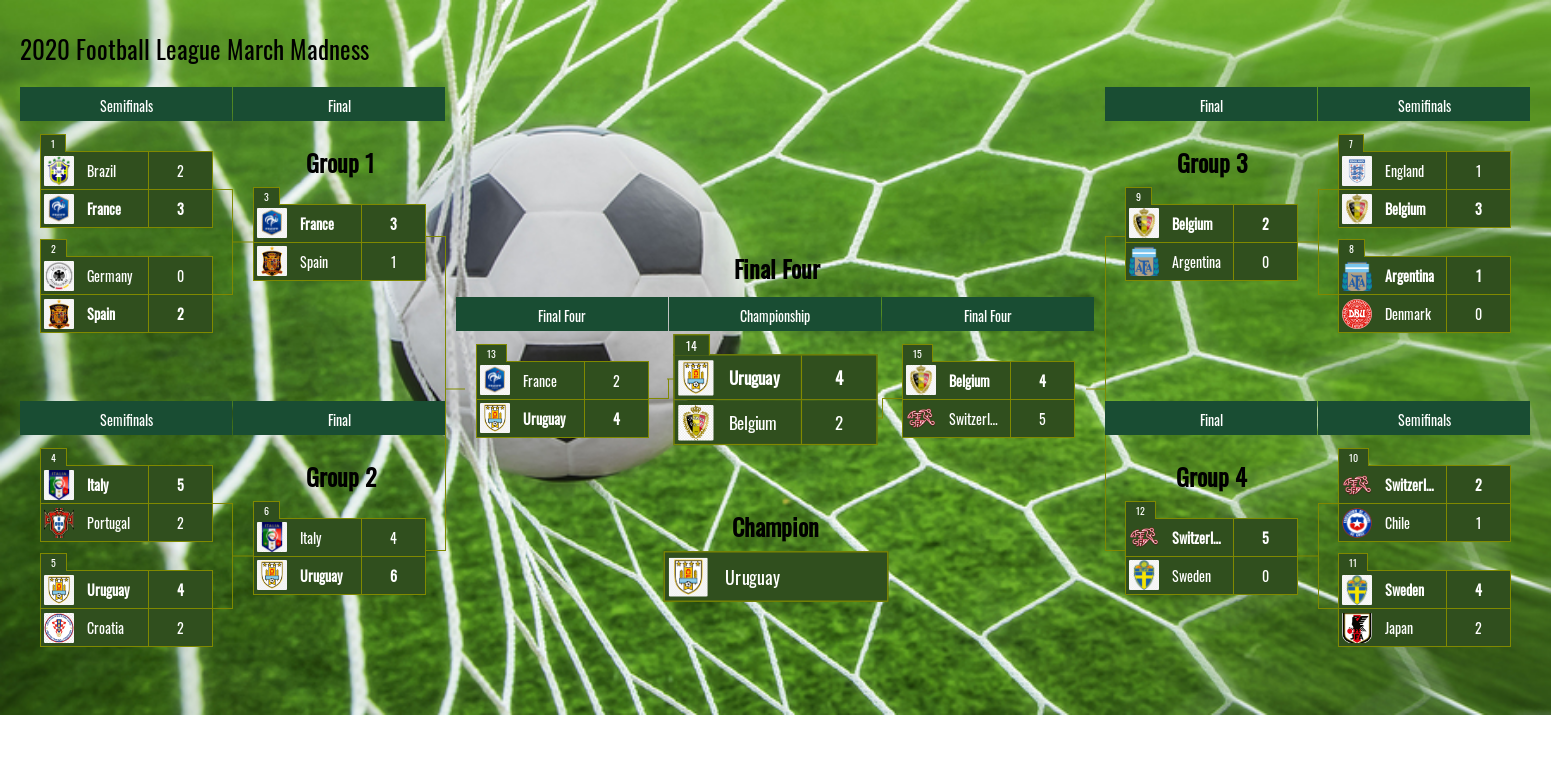 And that's about it. Hope that helps :)