In order to create a ranking table, it is important you understand how rankings work.
A ranking table calculates ranking based on prediction votes by your users (Pick'em Brackets).
Also, note that the ranking table can only be created in the predictions bracket. To understand the predictions bracket and how to create one, we strongly recommend you first go through the following tutorial. This will help you better understand the fundamental concept of predictions and rankings:
How to enable a prediction bracket
To create a ranking table, ensure that you have followed the above tutorial and you are on the prediction bracket.
Go to Settings, scroll down in the panel to Ranking Table

and enable the feature by turning on the slider.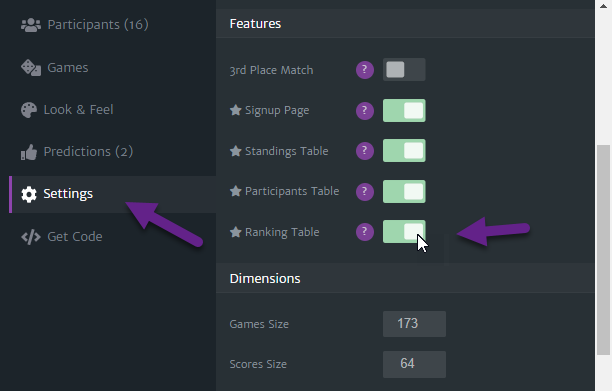 In the bracket, you will now see a Predictions Ranking

table. You can find out the predictions against each voter's name and the summary by expanding each voter's details.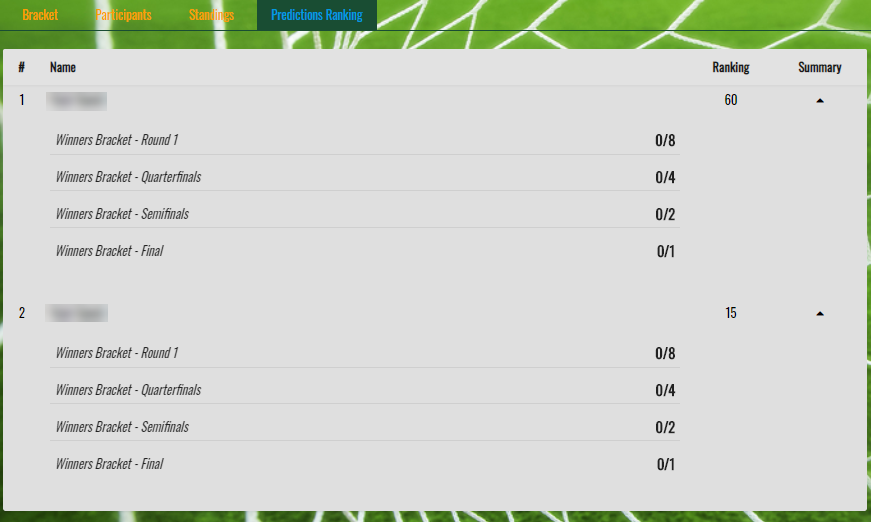 And that's all about the ranking table. Again, we strongly encourage you to first follow and understand the predictions bracket in order to create a ranking table.
Brackets & Tournament Maker
This Article refers to Brackets Maker. Generate any Kind of Online Bracket or Tournament Quickly and Easily for FREE and embed it in any website.
Create Brackets