Pagination is an extremely common yet helpful feature of Microsoft Office files. It allows you to number each sheet and document in a periodical manner. The same is true for Compare Ninja.
To add pagination to any table, go to Settings and under the Table Features, turn on the slider for Pagination.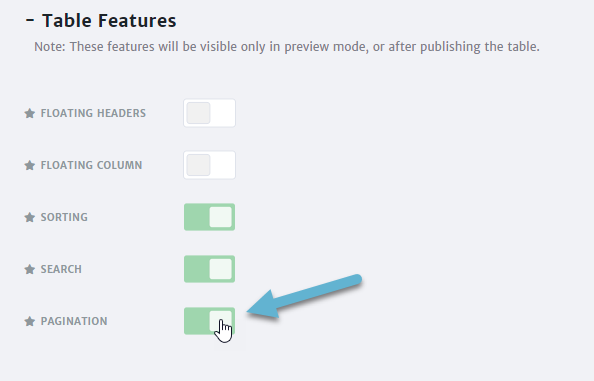 With a drop-down menu, you can select any number of rows to be visible at any given time. If you have a big table, your users can always divide it in a number of rows for easy visibility.