Comparison Ninja allows you to sort tables as per columns' headers.
To make any table sortable, go to Settings and under the Table Features, turn on the slider for Sorting.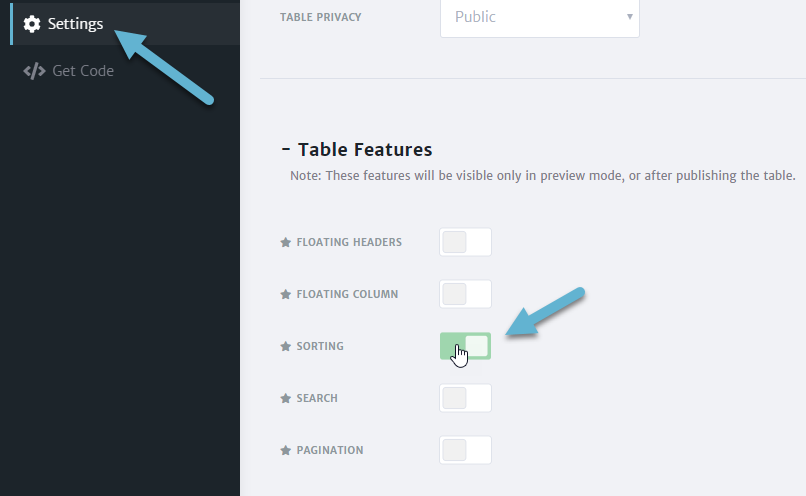 Here is how the table looks with the sorting feature on: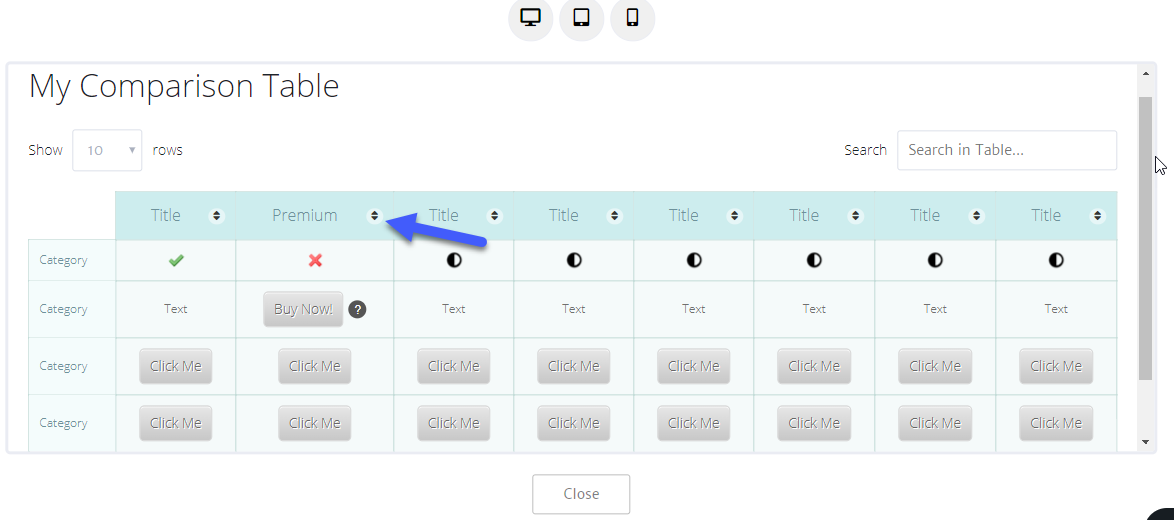 And that's how easy it is to turn on the sorting feature.