Ever wondered what those small question marks appear on a comparison table? They are there to give you more details that otherwise could not have been mentioned. It encourages viewers to spend more time and knowing information in a stylish manner for their product.
A tooltip helps, yet again, in improving and optimizing conversions for your website! Here's how to add one:
Click the Edit Cell

icon when you move your mouse over any cell.

Click Tooltip

. Write your tooltip text and then specify its position (Right, Left, Top, Bottom).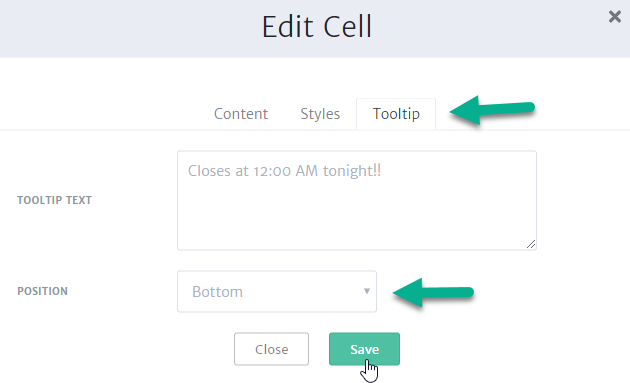 After saving, you will see the tooltip appear in the cell where you edited it. To preview it, click Preview

at the top right.

To see the tooltip, move your mouse over, and you will see its position. Since we selected bottom, the tooltip text

will appear at the bottom of the tooltip as shown in the following screenshot with a preview of the mobile version: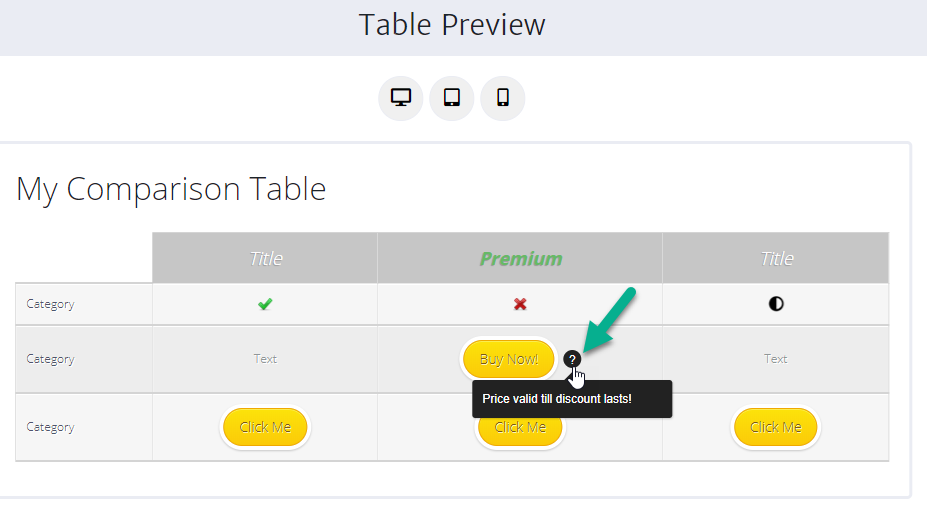 And that's how you add and change the position of the tooltip text. We hope it helps you in boosting your conversion rates!