What's the point of having an online store when you cannot accept online payments? Two of the world's largest payment gateways are Stripe and Paypal. Once you have these gateways integrated with your website (the integration manual and pricing plans are listed on their websites and are very nominal for anyone to get started), you have covered almost the entire market.
Adding a payment button in the Comparison Table Plugin
Accept credit/debit card payments swiftly and securely through Paypal and Stripe. With Compare Ninja, you get the option of accepting PayPal/Stripe buttons without a single line of code. Here's how to do it:
Click the Edit Cell

icon when you move your mouse over any cell in the comparison table.

In the Content Type field, select Paypal from the drop-down menu, add the code here and click Save. This is the same code that you will be generating by logging to your PayPal account and going to https://developer.paypal.com/docs/checkout/#try-the-buttons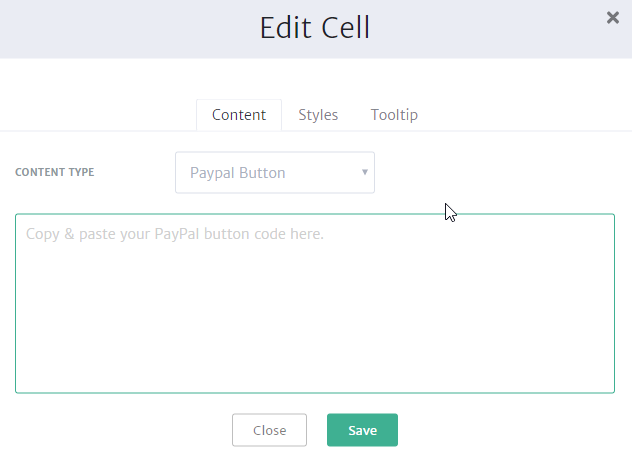 Once the code is entered, you will be able to see the PayPal button.

And that's how you proceed with adding the payment gateways to your website.