Changing the title for a pricing table is super important. After all, you gotta tell your audience about the different package plans, which is not possible without having a clear title for each pricing table. Here's how to change the title:
Go to Settings and against the Table Title field, write the title for your table.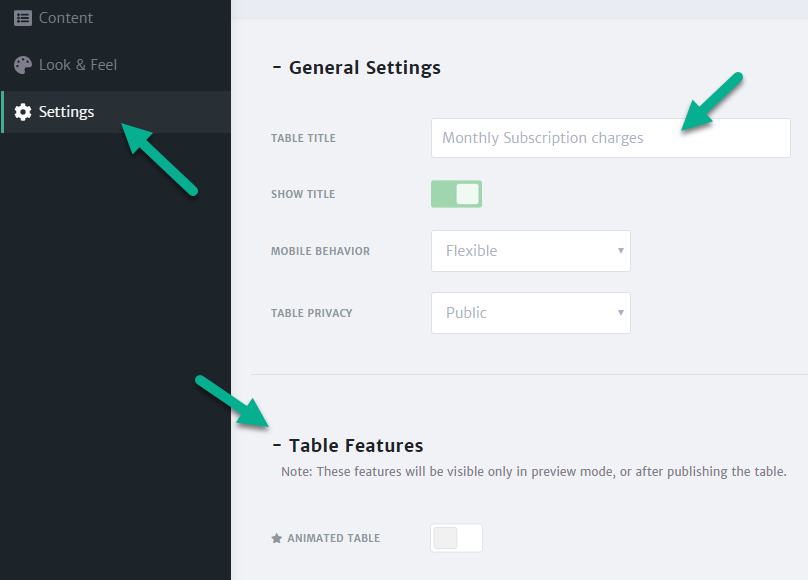 You also have the option to show or hide the title by toggling the bar in Show Title to enable or disable it.