Our pricing table allows you to display different prices for each billing cycle. For example, you can have a price for a monthly subscription and a different price for a yearly subscription.
This feature is a premium feature and included in all our paid plans.
Adding Billing Cycles
In order to show billing cycles, enter the Editor Settings panel and enable the Billing cycle feature under the Billing Cycle section.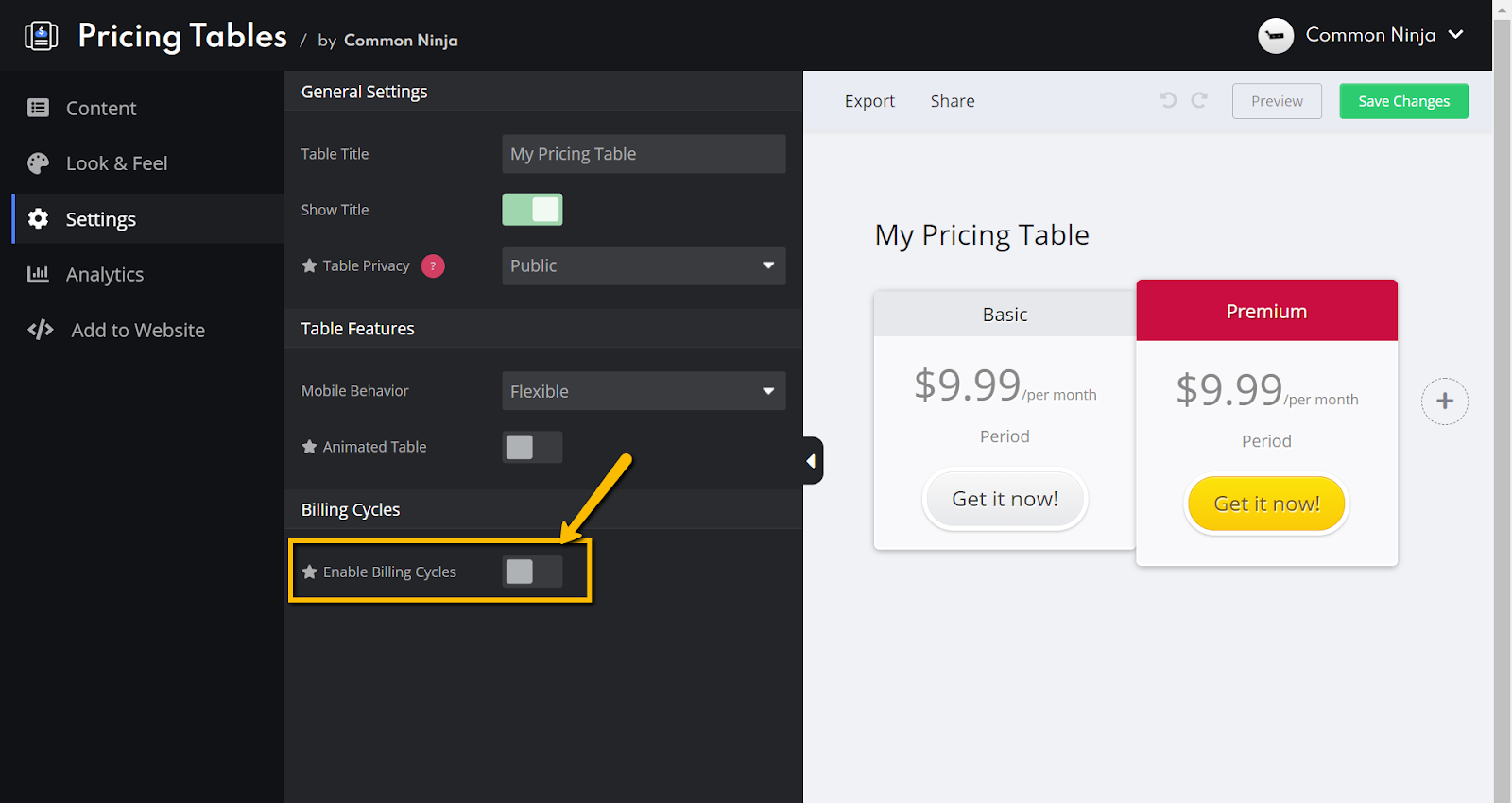 You can change the titles of each billing cycle and add the 3rd cycle.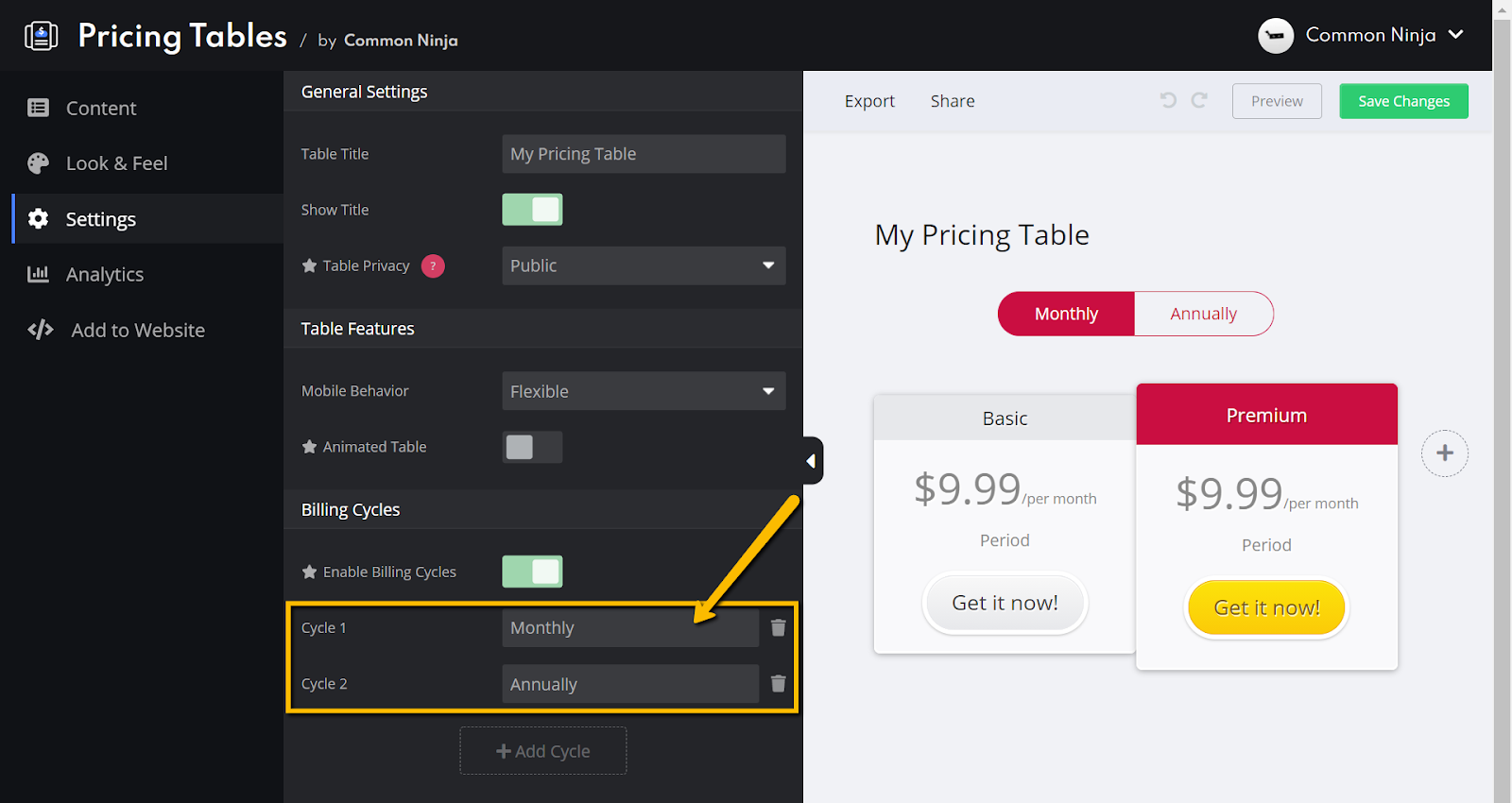 On the preview panel, you will see the billing cycle selector added.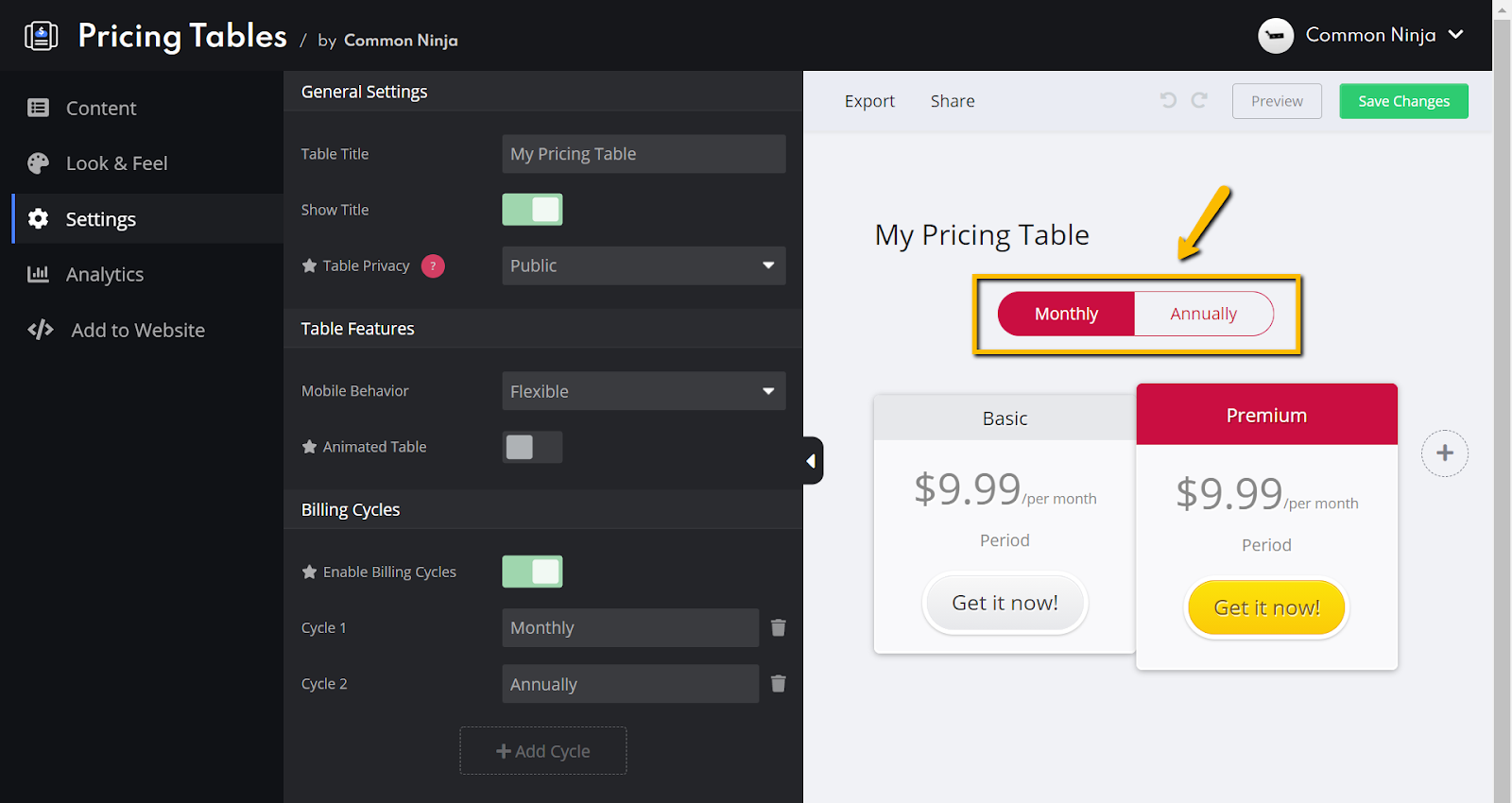 Creating different content for each cycle
Now, when cycles are added, you can set different prices and content for each cycle.
On the preview panel, enter the cell you wish to have different content for. You will see a new toggle button that lets you add different content that will show for this cell. If not turned on, the cell will show the content of the first cycle.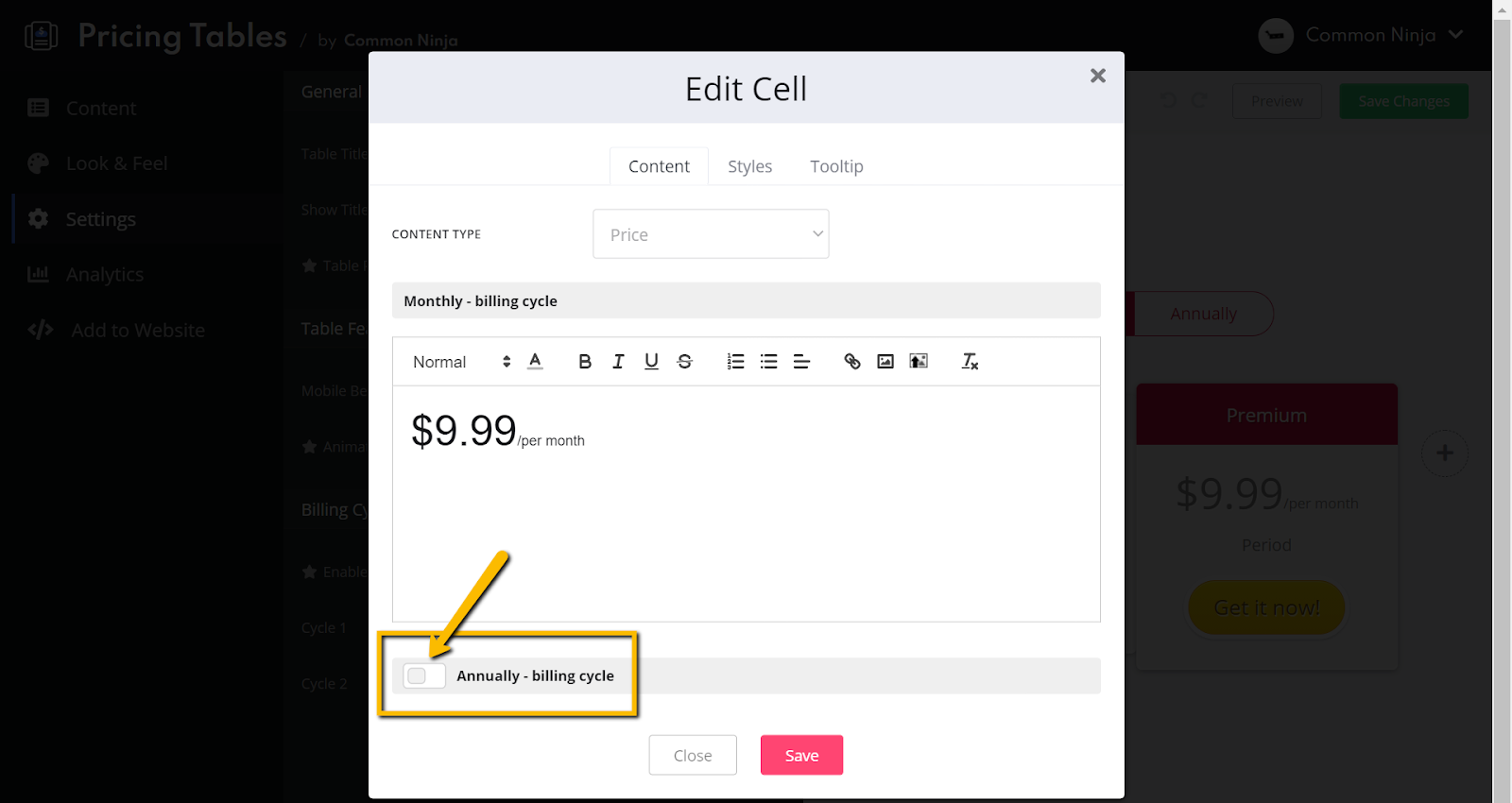 Turn on the Cycle Content and change the content as you wish.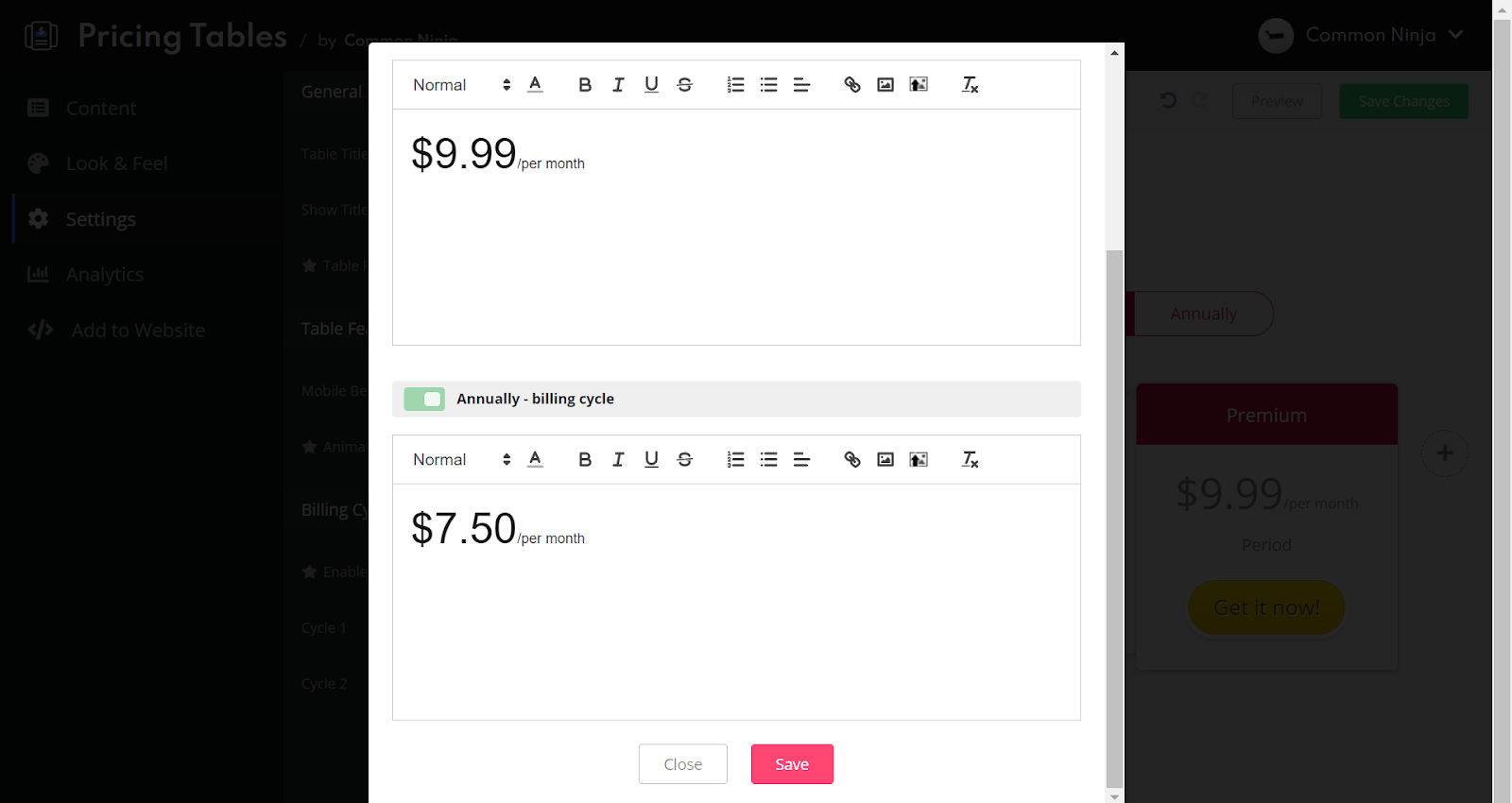 The new content will be shown in this cell when the user selects the relevant Billing Cycle.
In addition to the price cell, you can use it for all cells in the cycle that have different content (buttons, description...).