Common Ninja allows you to export all of your favorite plugins to an image format. The same is true for the Pricing Table Plugin. Exporting your table to an image allows you to have the pricing plan in a print-ready format, without having to go through extra time and effort.
From your plugin editor, move your mouse cursor on Export, and click Export to Image

.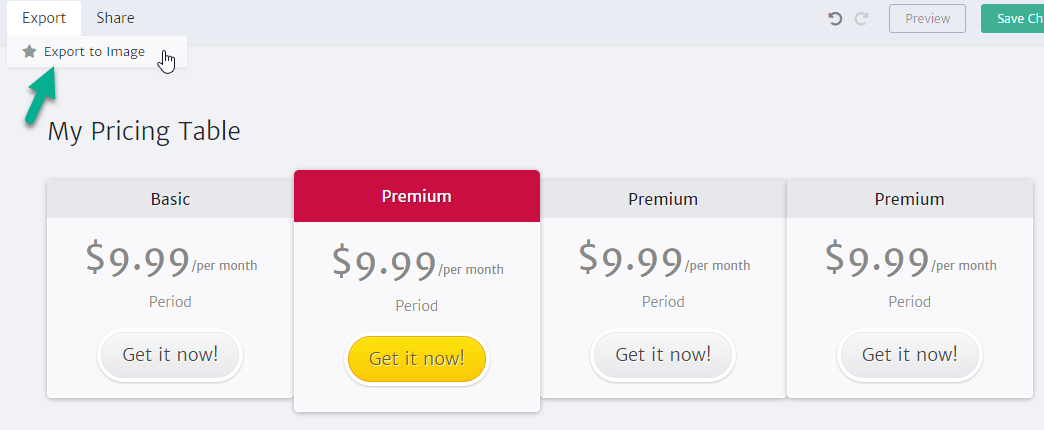 In a new display window, specify the width of your table. By default, it would be set at 1400 px. We have set it to 800 px.

Here is how the pricing table looks at 800 px.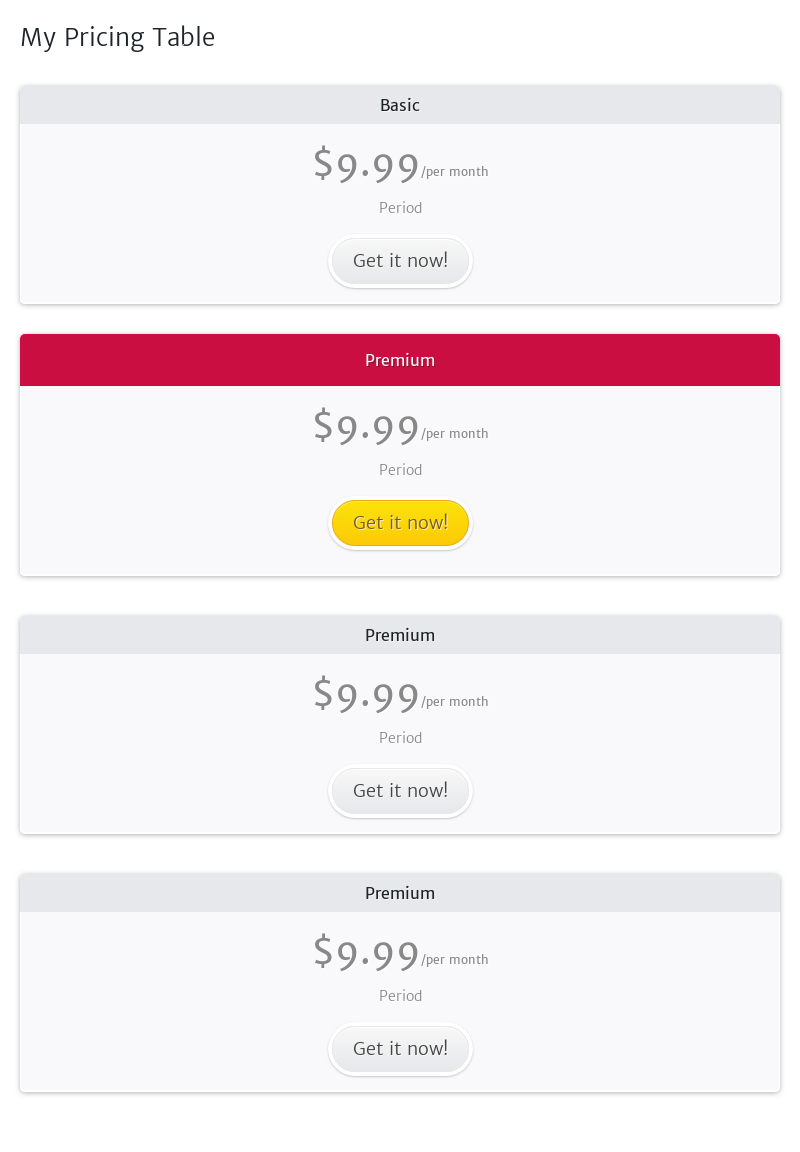 Set to 1400 px, this is how your pricing table will look like. When the width is increased, the table is automatically adjusted in a portrait format.

And that's how you export a table to an image!