Our Pricing Table lets you show a ribbon to highlight and recommend the plans.
Adding a ribbon
Enter the Plan Settings for the desired Plan you want to highlight to add a ribbon. You'll find the Settings button on the top side of the Plan when hovering over any of the cells in that column.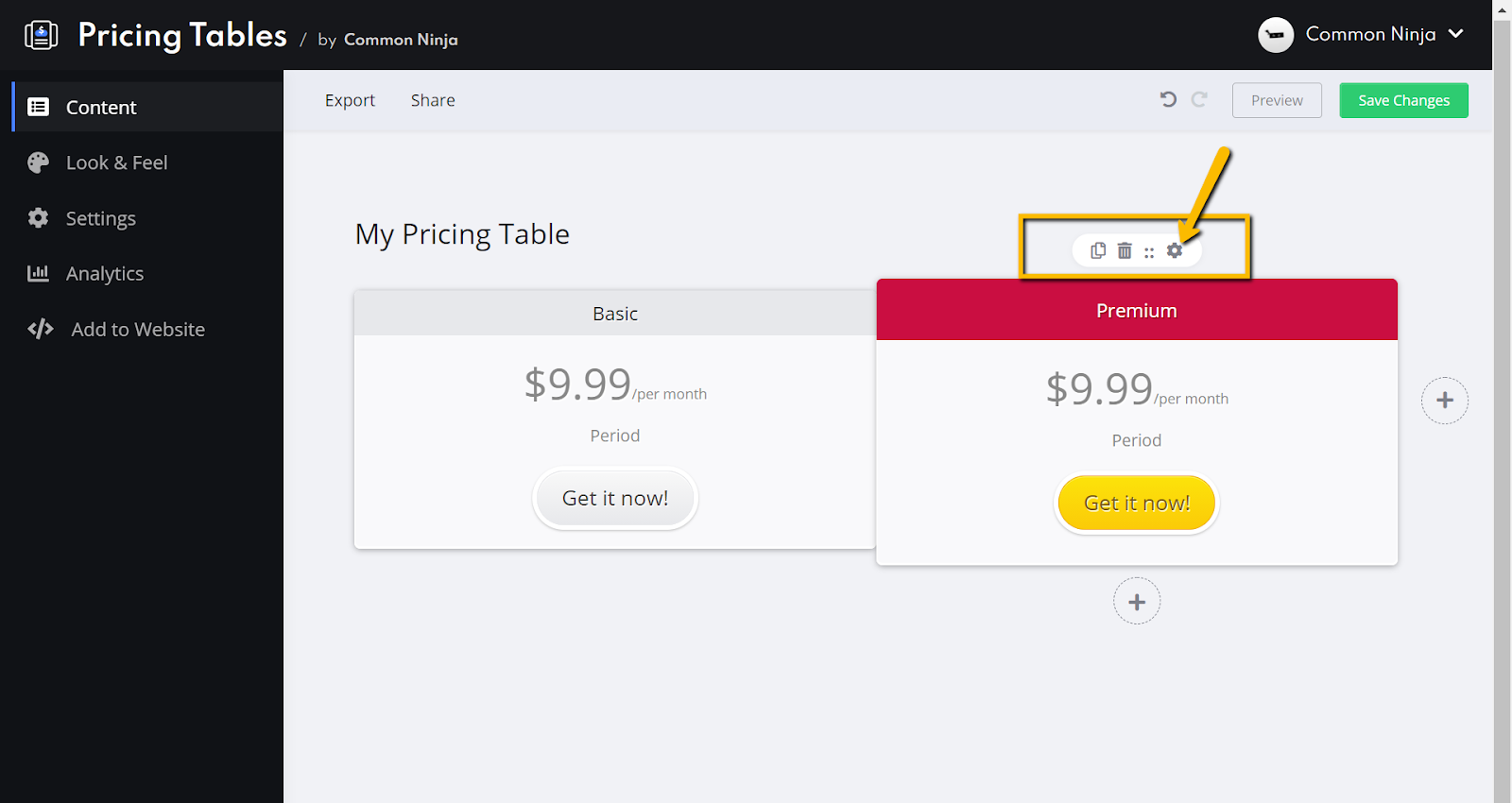 Now, on the Plan Settings, enable the Ribbon option.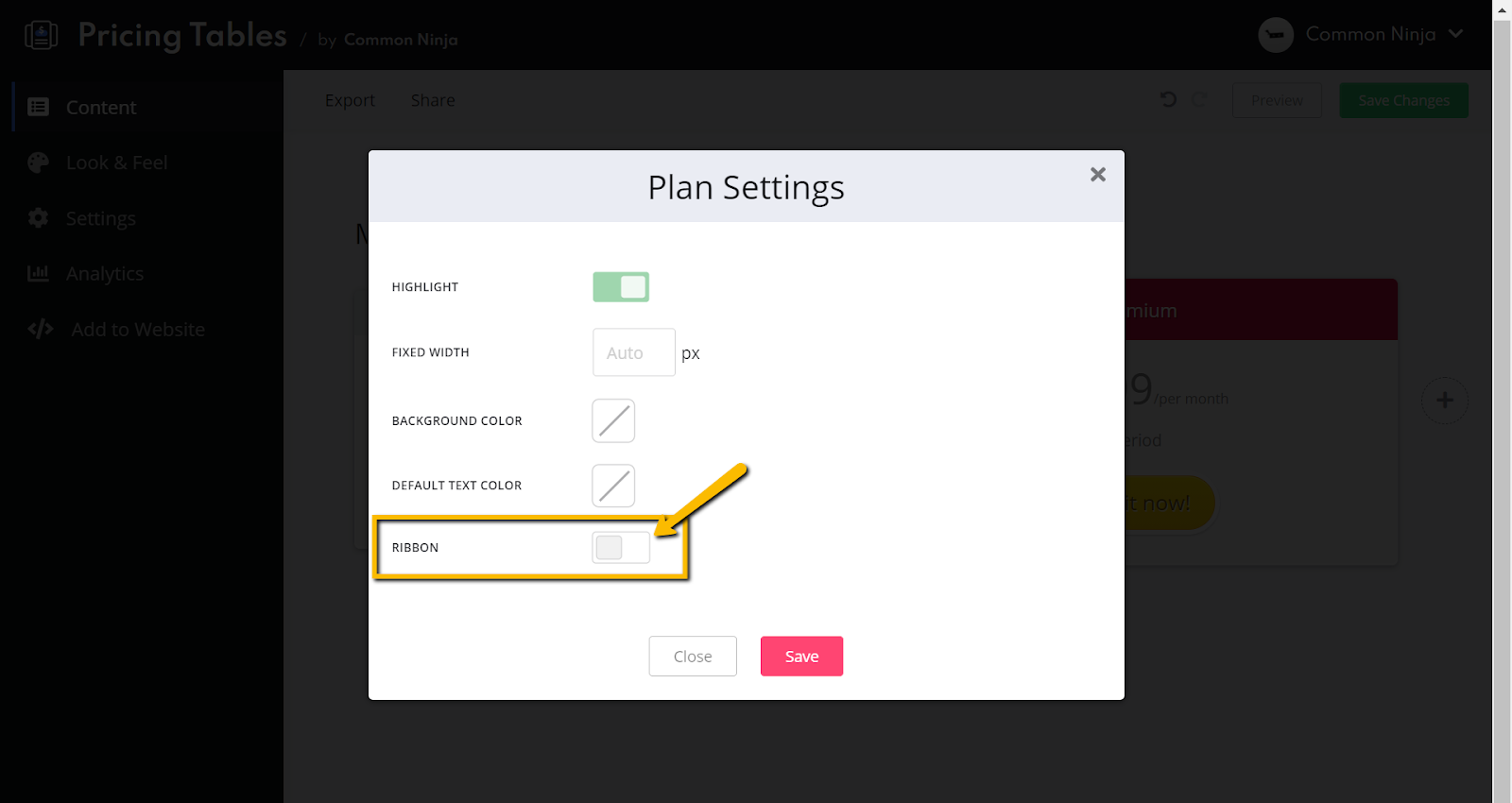 You can change the text on the ribbon and customize its colors.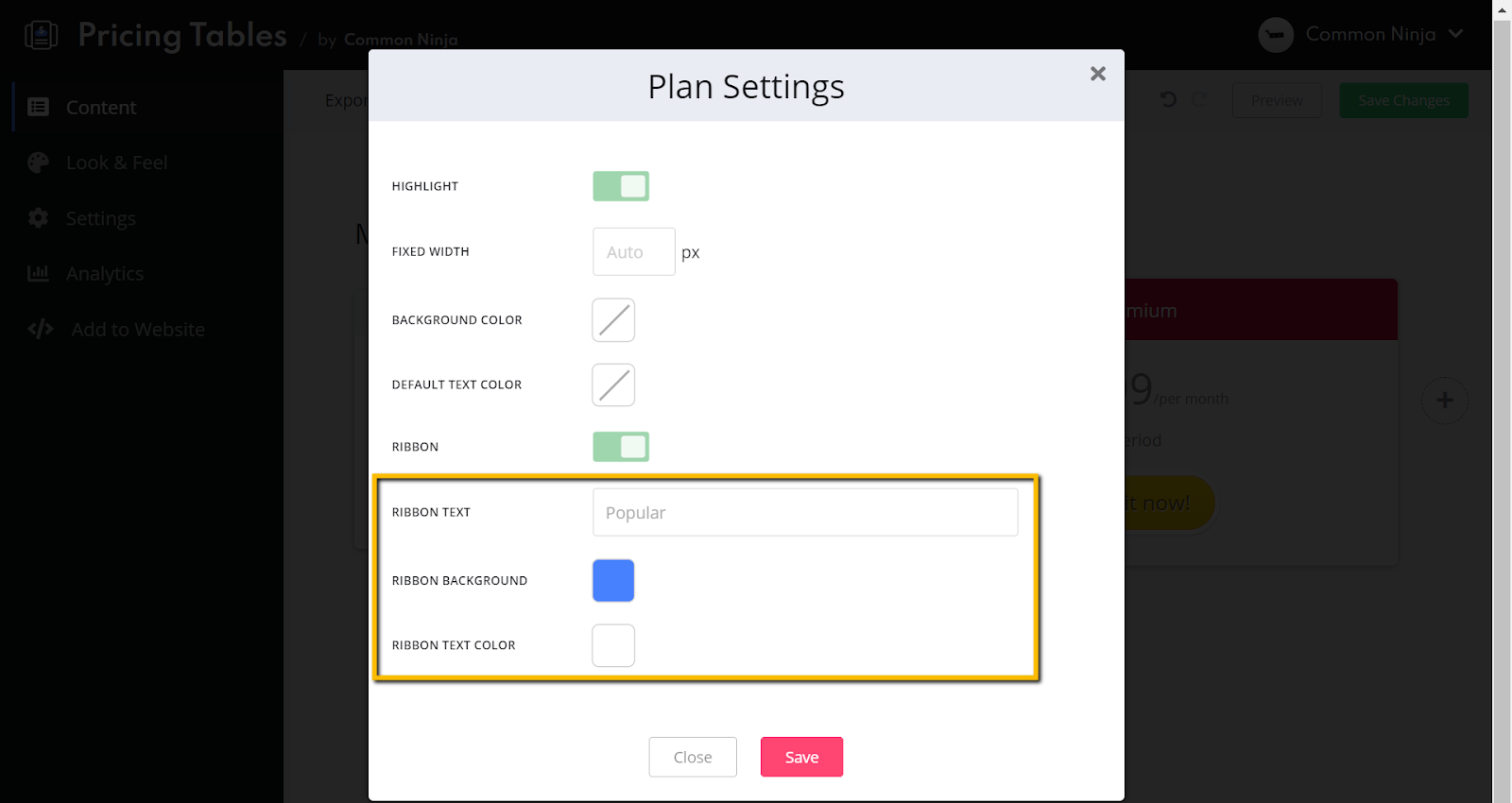 Now that the ribbon has been added, you can see it on the preview panel.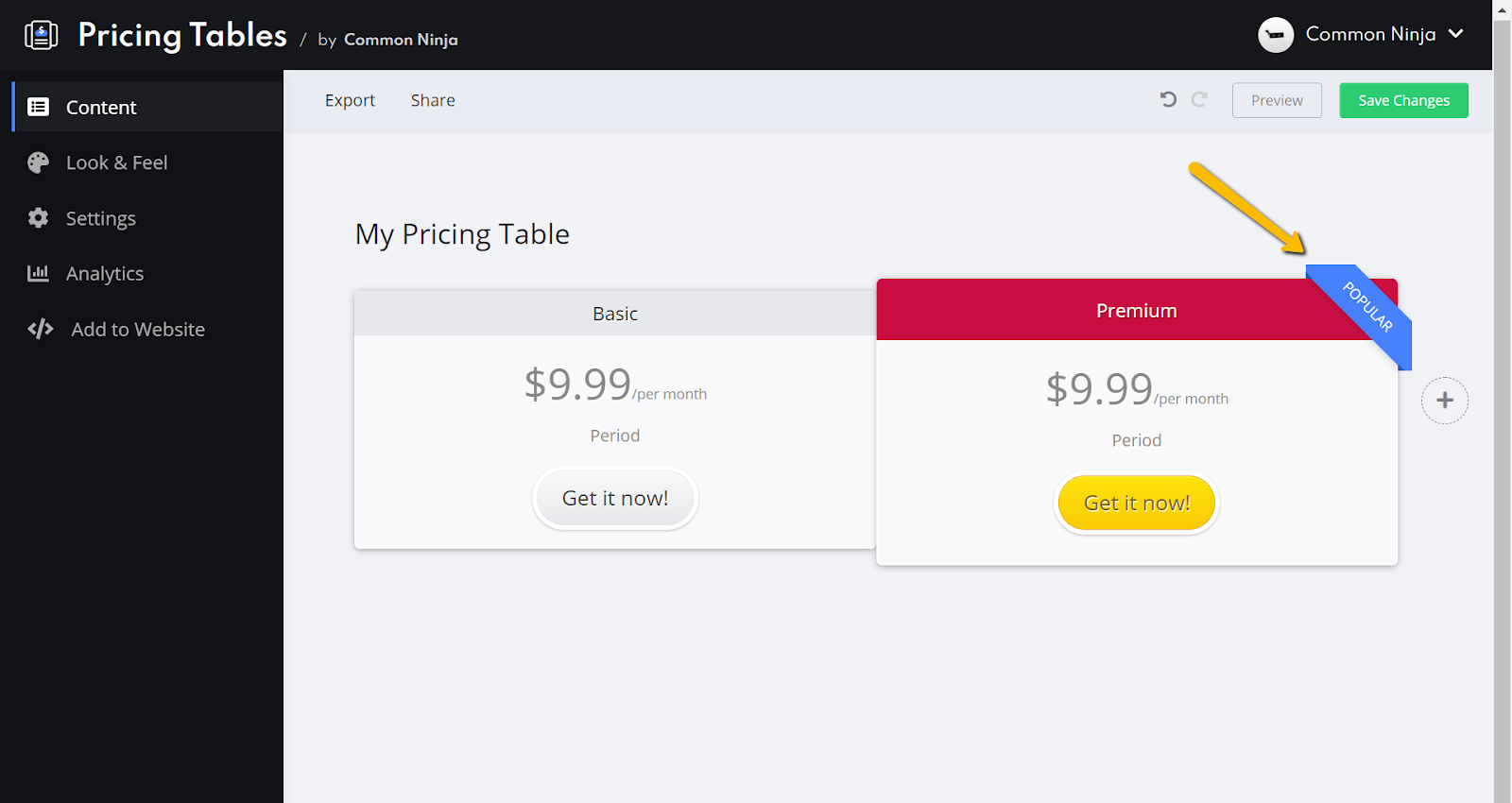 Note that you can add ribbons to any of the plans on your pricing table.