The Pricing Table Plugin allows you to change how the tables behave on smartphones. Here is how to change them:
Go to Settings, and against the Mobile Behavior field, select you will have two options from the drop-down menu:
Flexible

- More like responsive, where each pricing plan is stacked on top of each other.

Scroll

- Non-responsive, where your smartphone users will have to scroll toward the right and left.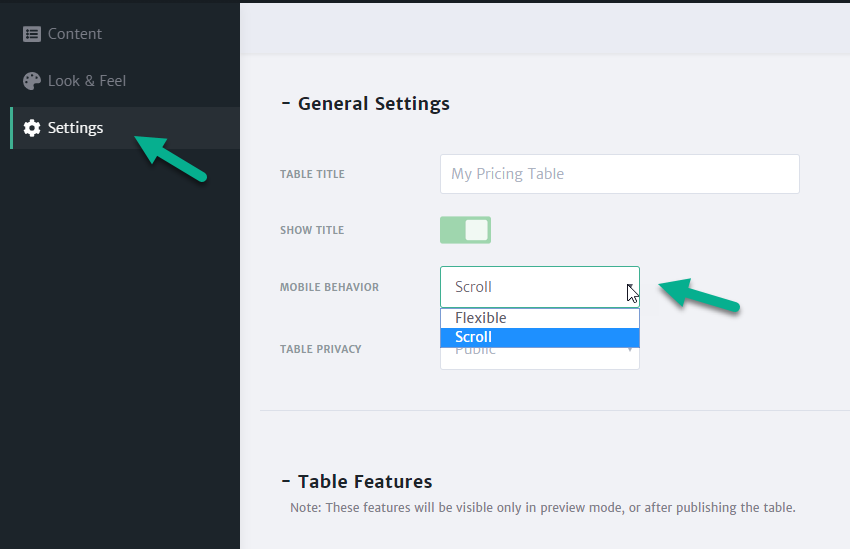 You also have the option to show or hide the title by toggling the bar in Show Title to enable or disable.