Social Buttons allow you to share your pricing table through social media platforms such as Facebook, and Twitter. You can also share your pricing table through email.
Add social button to the Pricing Table Plugin
Click the Edit Cell

icon when you move your mouse over any cell in the pricing plan.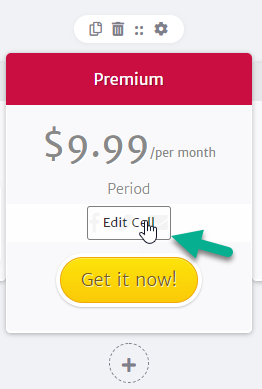 In the Content Type field, select Social Buttons from the drop-down menu, and click Save

.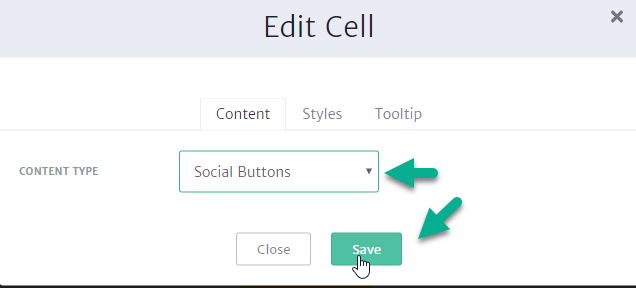 This is how you will see the social buttons to your pricing table.

Once you are logged into your Twitter, Facebook, or mail account, you can share the pricing table. Remember, the social buttons share your entire pricing table and not just a pricing plan.